When is the best time to book a holiday to Japan?
During our Fly Free* travel offer, of course!
As the end of the year draws closer, things are starting to feel a little bit hectic. So what better way to reward yourself for the year's hard work than with a Japan holiday?
Take advantage of our best Japan travel deal right now and book yourself one of our selected Japan holiday packages.
With three different Japan tours to choose from, there's something to suit your travel style and budget.
Let's take a closer look at our Japan tours on offer and how you can make the most of your Japan holiday!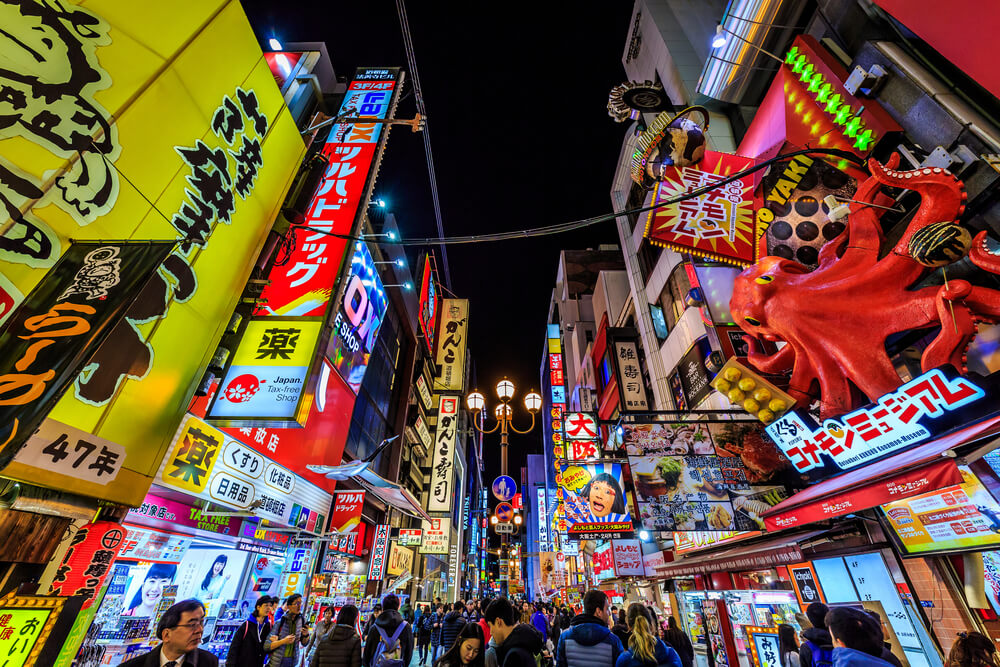 Where are the best places to go in Japan?
Cities: Osaka, Nara, Kyoto, Tokyo.
Highlights: Feed the deer in Nara Park, see Nijo Castle and Kinkakuji in Kyoto, visit Mount Fuji's 5th Station, and take a tour of Tokyo's most iconic sites.
Perfect for: Travellers who want to take in all Japan's best must-see sights in a short amount of time. Great for couples, friends, solo travellers and families.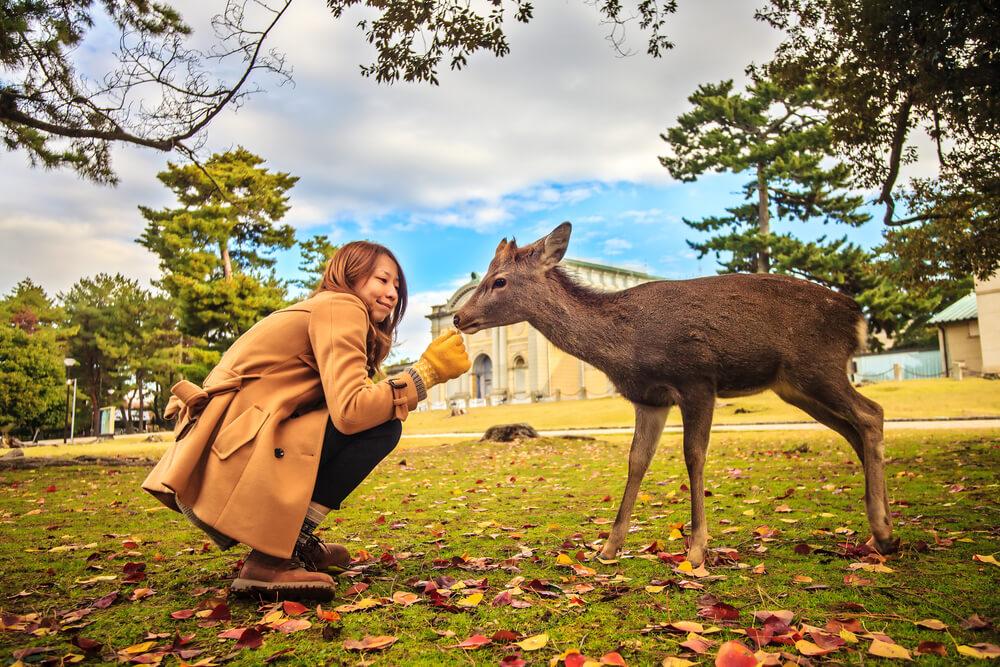 Get up close to the shika deer of Nara on the Highlights of Japan tour.
Though our Highlights of Japan tour manages to take in quite a lot of destinations in a short amount of time, it's by no means a 'whirlwind' trip that will make you feel as if you're constantly being rushed between destinations. Nobody wants that on their holiday!
This is one of the benefits of a coach tour – instead of having to drag your luggage around with you, navigate an unfamiliar transport system, and rush from point to point, you can relax and take in the sights as your tour leader shows you around Japan's most famous cities. This is without a doubt the best way to travel if you only have a limited amount of time.
Our Highlights of Japan tour gives you a 'supercut' of the best things to do in Japan, including a trip to Mount Fuji's 5th Station, which is 2300m above sea level, and a relaxing cruise across Lake Ashi for views of the iconic mountain. You'll also get the chance to see some of Tokyo's most famous sights, including Tokyo Tower and Sensoji Temple, the symbol of Tokyo.
Does this sound like the ideal holiday break? Book the Highlights of Japan today and get free international return flights.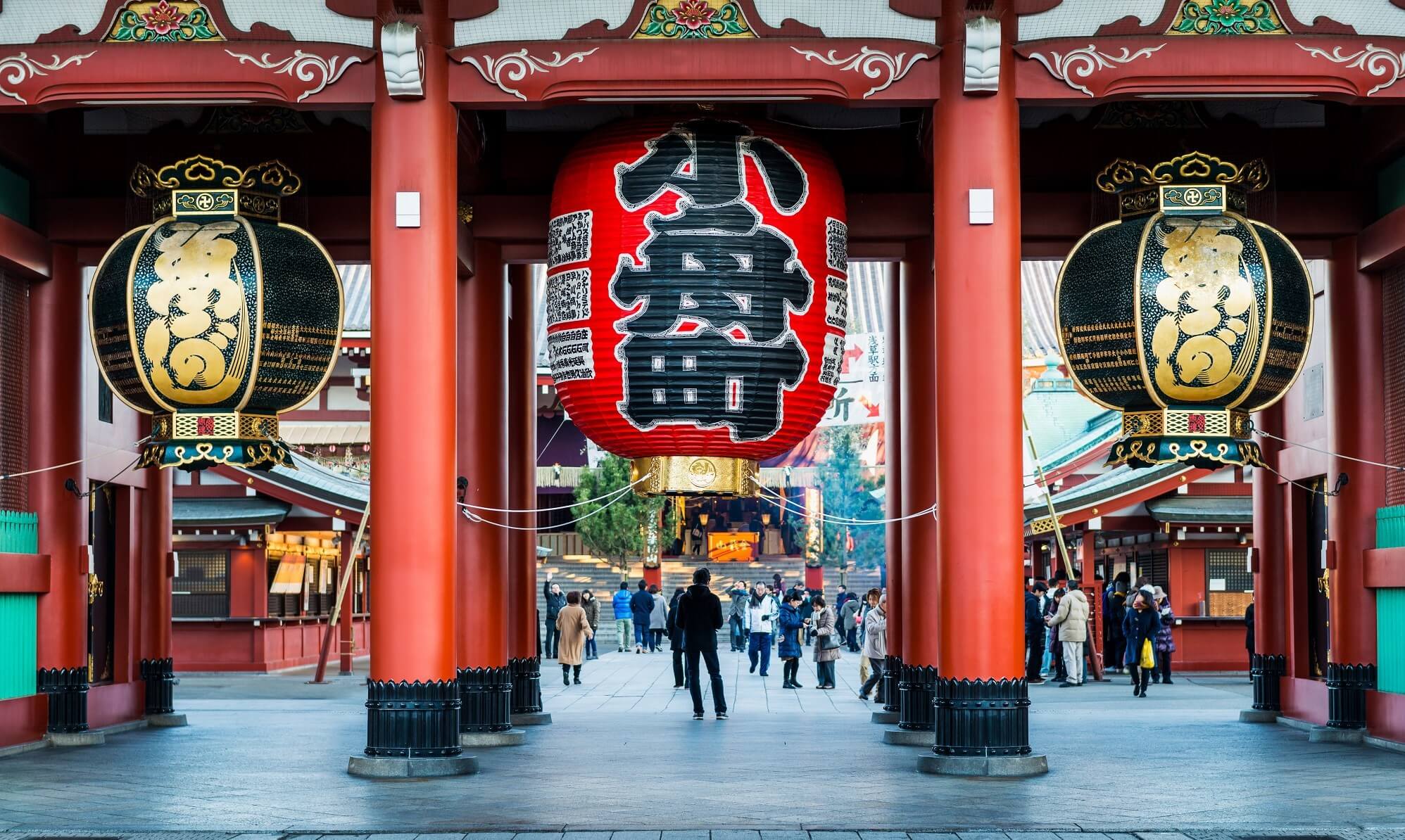 Sensoji Temple, otherwise known as Asakusa Kannon Temple. The Kaminarimon Gate and its gigantic red lantern, pictured here, are symbols of Tokyo.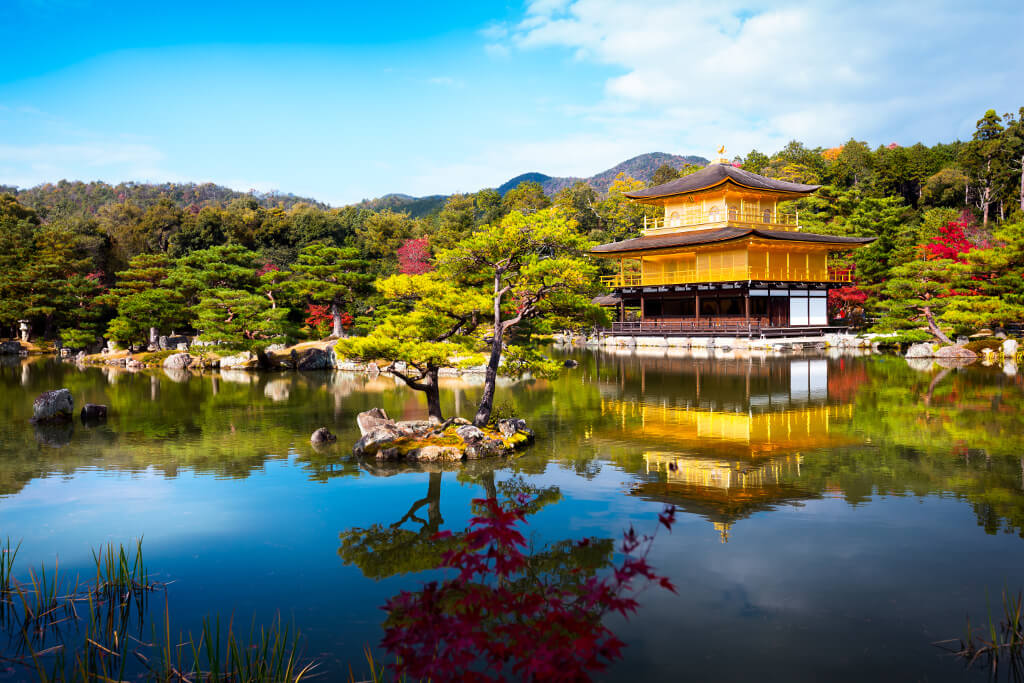 Kinkakuji (the Golden Pavilion) is one of the most famous buildings in Kyoto. The top two floors are covered in gold leaf.
Cities: Tokyo, Nikko, Nagano, Kanazawa, Takayama, Nagoya.
Highlights: Take an unforgettable trip to scenic Nikko, see the traditional farmhouses of Shirakawago and visit Nagano, home to hot-spring loving monkeys.
Perfect for: Adventurous spirits who want to get off the beaten track or have already toured Japan's Golden Route. Great for couples, friends and solo travellers.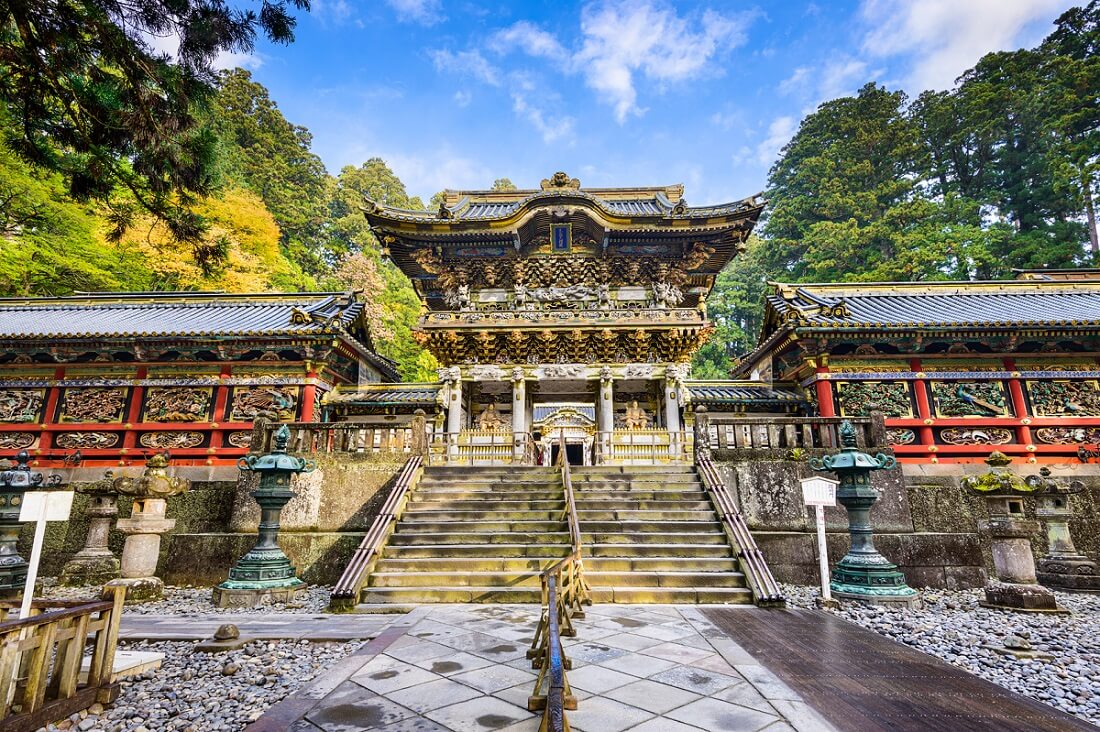 Visit the Toshogu Shrine in Nikko, the final resting place of Tokugawa Ieyasu, the first shogun of the Edo period.
If you're looking to see a different side of Japan away from the big cities and bright lights, our Traditional Japan by Rail tour is the perfect choice.
It gives you the freedom of independent travel without the hassle of having to plan every single step yourself, and you get to see some of Japan's most underrated gems. Though of course, they won't stay 'hidden treasures' for long, as Nagano, Takayama and Kanazawa are part of what travel experts are calling the 'new' Golden Route.
These cities in Japan's Chubu region have long been overlooked by the big names of Tokyo, Osaka and Kyoto, but they each have their own unique draw cards.
Kanazawa happens to be Japan's biggest producer of gold leaf. It's here in Kanazawa where you'll find those shiny gold leaf-wrapped ice creams, as well as the stunning Kenrokuen garden, the 21st Century Art Museum and Myoryuji Temple, otherwise known as the Ninja Temple (Ninjadera).
Takayama is a town that is becoming more and more popular with international travellers for its incredibly well-preserved Edo period streets and buildings. This is the best place to go in Japan if you're wanting to see a more traditional side of the country.
If you want to get off the tourist trail and start exploring Japan's more traditional side, then book the Traditional Japan by Rail tour today and get free international return flights.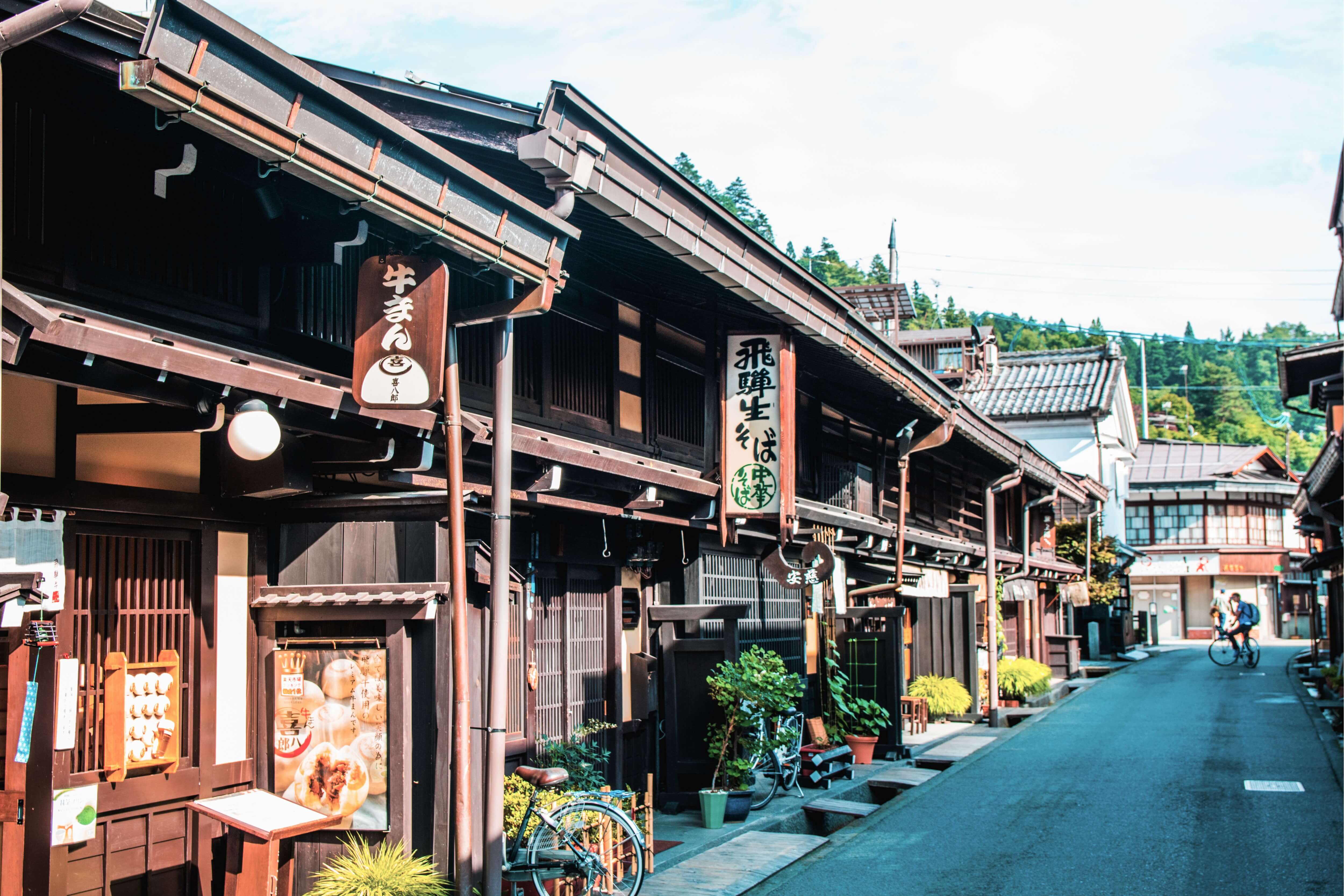 Takayama thrived as a merchant town during the Edo period. Its streets and buildings have been preserved over the years, and the Old Town retains a nostalgic atmosphere.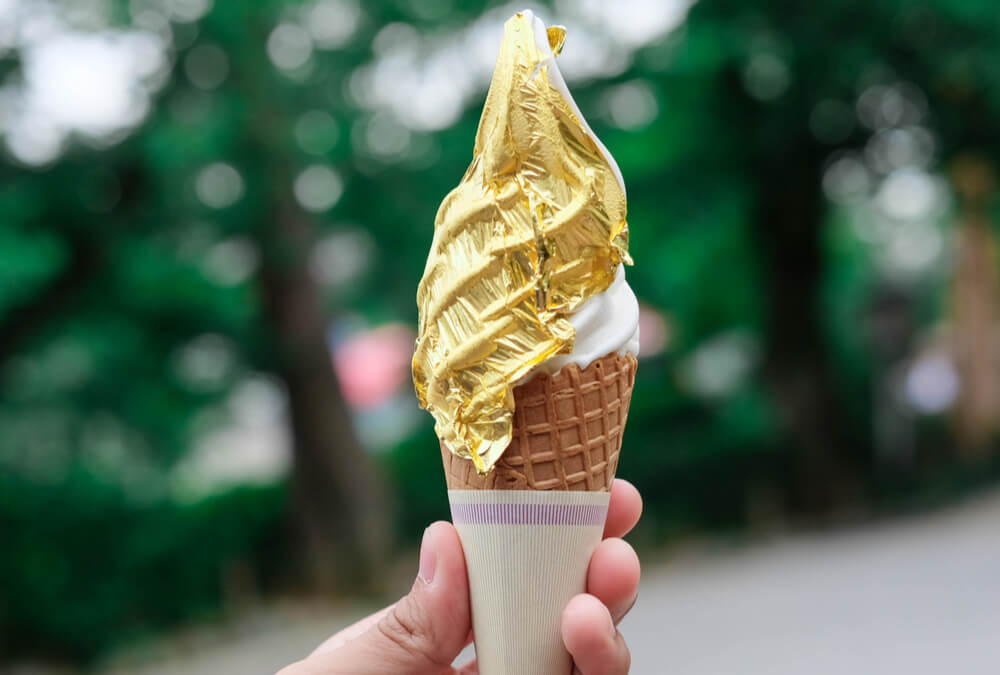 Gold leaf ice cream, anyone?
Cities: Osaka, Nara, Kyoto, Kanazawa, Takayama, Nagano, Matsumoto, Tokyo.
Highlights: Enjoy a welcome dinner in Osaka's vibrant Dotonbori area, explore Takayama's well-preserved Old Town district, step inside a 400-year old castle in Matsumoto, and see the iconic Mount Fuji.
Perfect for: Travellers who want to make the absolute most out of their Japan holiday, and who want to experience both modern and traditional Japan. Great for couples and families.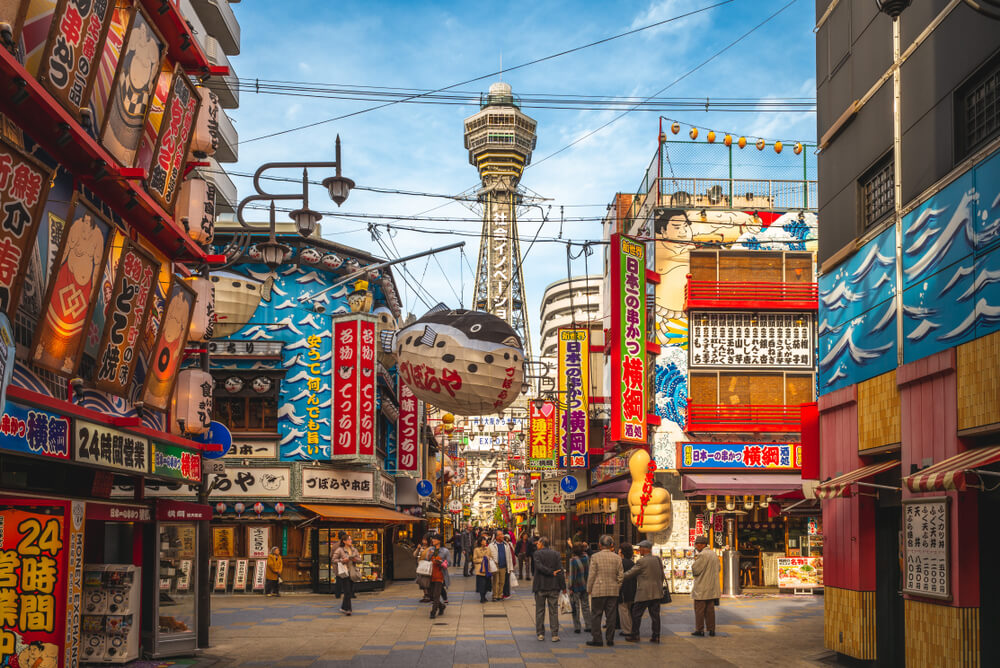 Osaka is known for its food culture. Okonomiyaki, takoyaki and kushikatsu are just some of the local specialities.
Our popular Japan Discovery is the ultimate Japan tour, and it gives you the chance to experience both sides of this captivating country and its unique culture.
Japan is a country of fascinating and intriguing juxtapositions. Hidden in the shadows of towering skyscrapers you'll find cosy izakaya serving traditional Japanese food, and shrines and temples tucked away in unlikely places. It's a country that's connected by super-advanced technology, but one that still holds deeply-rooted traditions close to heart.
The Japan Discovery tour starts in Japan's Kitchen, Osaka, where you'll get the chance to sample authentic Japanese soul food, while also taking in the sights and sounds of this wonderfully manic, vibrant, fun-loving city.
It also takes in Tokyo, the largest city in Japan and the nation's capital, and Mount Fuji, arguably one of the most famous and recognisable mountains in the world.
But the tour also visits Kanazawa, Takayama and Matsumoto, smaller cities that all have long and interesting histories, and which take great pride in preserving their unique stories.
If you're looking for a Japan holiday that gives you the best of both worlds, then book the Japan Discovery tour today, and get free international return flights.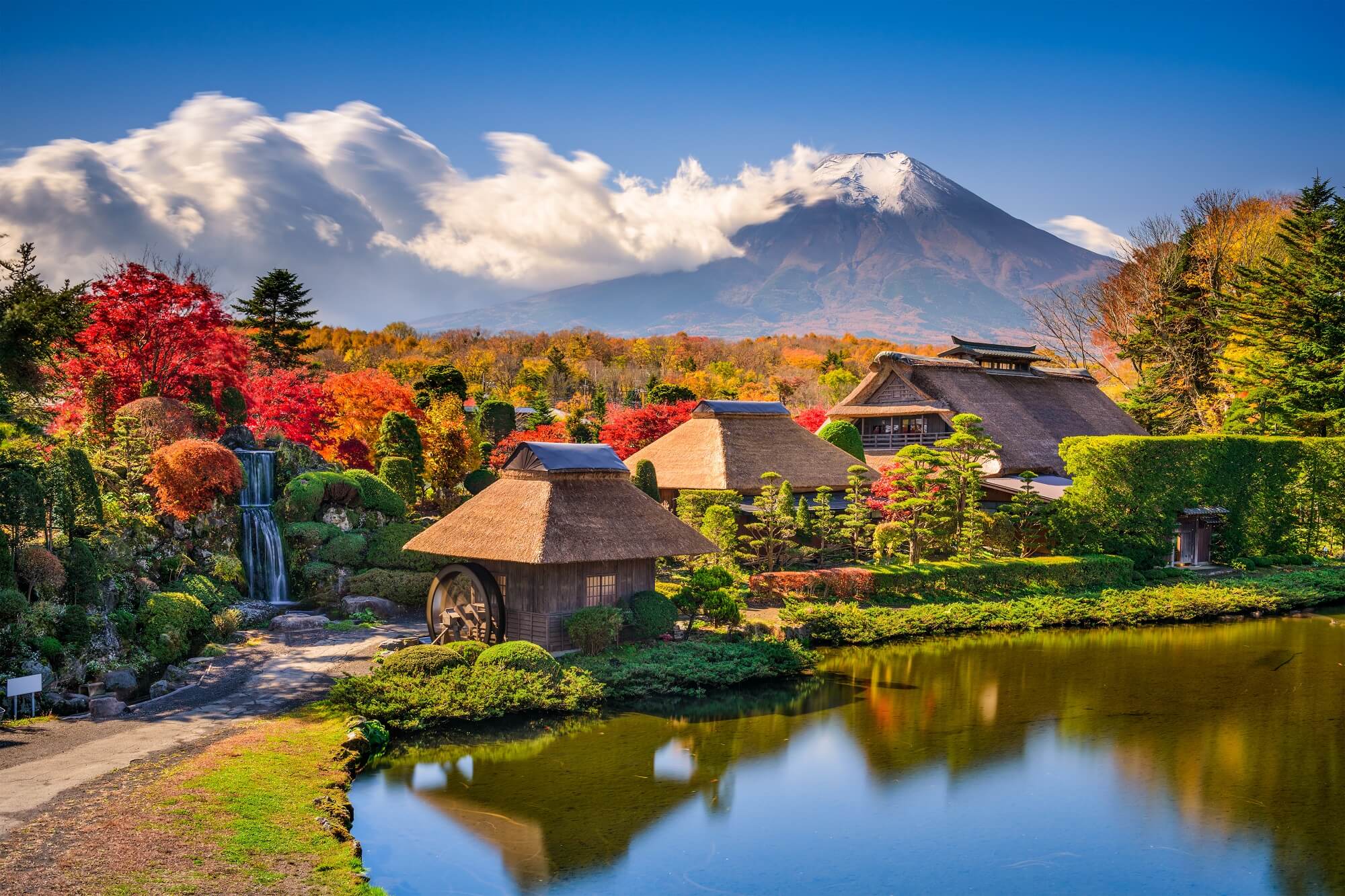 Visit Oshino Hakkai on the Japan Discovery tour for unforgettable views of Mount Fuji.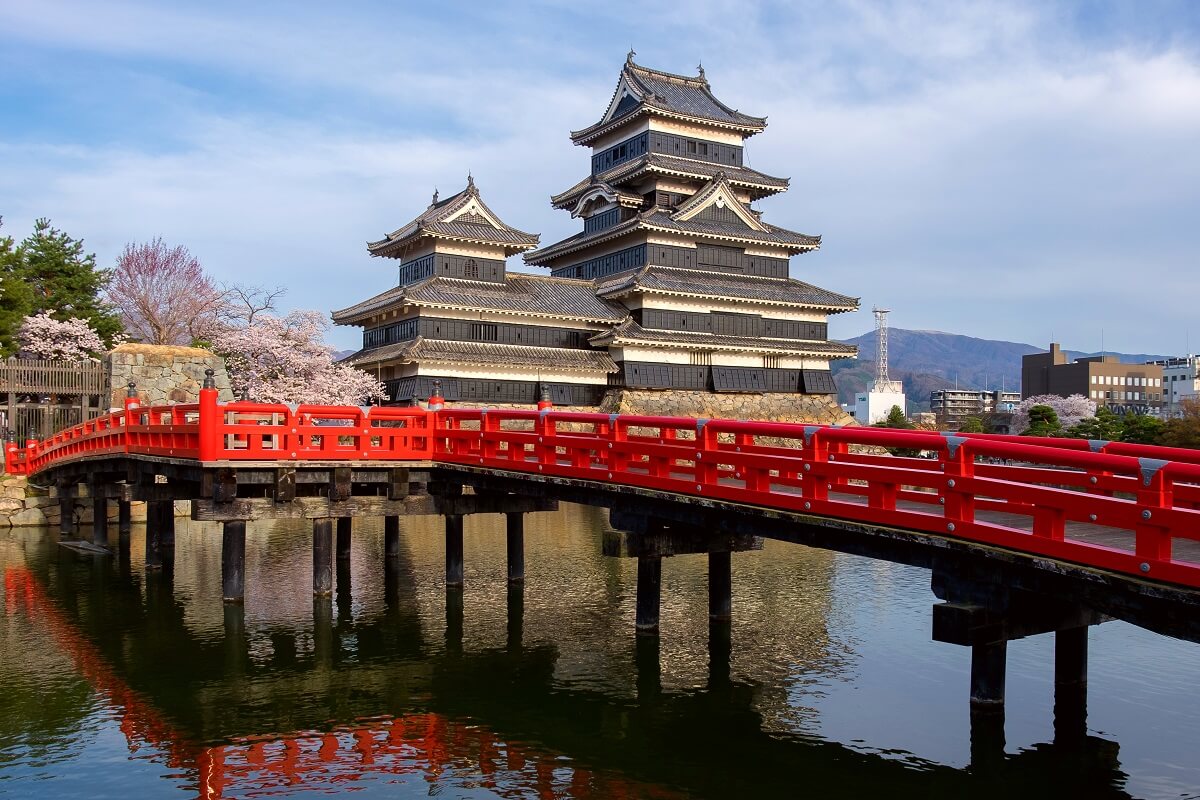 Visit Matsumoto Castle, one of Japan's last twelve remaining feudal era castles. Few international tourists can say that they've set foot inside an original Japanese castle.
What are you waiting for? Book your next Japan holiday with Tomato Travel and take advantage of our best travel deal ever! But you've got to hurry, as this promotion ends at 11.59pm AEST on the 10th of November, 2019.
You can connect with us online or you can call us on 1300-680-057 to talk to one of our helpful reservations agents.
Don't forget to sign up to our newsletter to get the latest news on all our hot offers and promos, and to stay in touch on Instagram and Facebook. For travel agents, feel free to follow us on Linkedin.
Happy travels!
*The promoter is Tomato Travel. Promotion commences on 15th of October and closes at 11.59pm AEST 10 November, 2019, unless sold out prior. Price is per person. Flights depart from Sydney and Melbourne airports. For departures from Brisbane, Adelaide and Perth a surcharge will apply. The airlines of the Fly Free promotion will be decided by Tomato Travel based on availability. Upgrade for premium airlines is per person. Tomato Travel will not be responsible for any additional costs incurred by the customer (including but not limited to airline amendment fees, taxes, and additional hotel accommodation) if the flights are required to be reissued or reticketed after ticketing at the customer's request. In the case of a schedule change, Tomato Travel will not be responsible for any additional costs incurred as a result of the customer's non-compliance to follow the airline's recommendation. For individual airline fees and taxes, please see the airline's website. Tomato Travel will not be responsible for any incorrect, inaccurate or incomplete information communicated in the course of, or in connection with, this promotion if the deficiency is occasioned by a cause outside the reasonable control of Tomato Travel. Deposit must be paid (or booking form must be completed) by the deadline to be entitled to the promotion.