There are hundreds of reasons to travel to Japan, and Aussie travellers are increasingly choosing the land of the rising sun as their next holiday destination.
With this in mind, it's important to make sure you're equipped with all the latest information, so the next time a client asks you about travelling to Japan, you can confidently sell them the perfect holiday.
Tomato Travel is your one-stop Japan specialist. Our in-depth, unique tours offer great value for money while also visiting all those must-see destinations that are on your clients' bucket lists.
Here's why you should book your clients' next Japan holiday with us.
1. We really love Japan.
We love Japan just as much as Japan loves adorable deserts, cute (and admittedly sometimes scary) mascots and whacky inventions.
And we want your clients to love this amazing country just as much as we do.
Though we might be considered the new kid on the block, having opened the doors of our Surry Hills office in 2017, Tomato Travel has gone from a small handful of hard-working staff to a team of like-minded Japan experts who all share an inspiring passion for Japan.
Our authentic Japan tours will help your clients reimagine Japan in ways they never thought possible.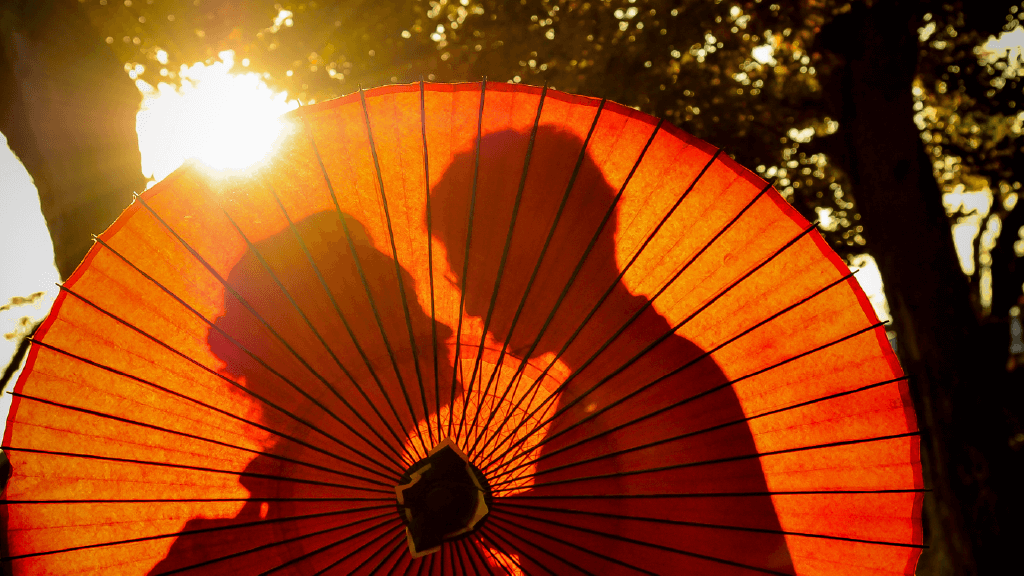 2. Rated 4 out of 5 by our guests.
With an impressive 4 out of 5 star ranking on Feefo, our happy guests have a lot of lovely things to say about us.
There are currently 171 Tomato Travel reviews listed on Feefo, and we're overjoyed to hear that so many of our guests have enjoyed their trip with us. And for those guests who had helpful feedback to give us, we always strive to respond to every single query or comment to show our customers that everyone's view is valid and appreciated.
We're also happy to announce that in 2018 alone, there were 1200 guests booked on Tomato Travel tours, and 2019 is shaping up to be another bumper year for us!
When you book your customers on a Tomato Travel tour, you can be sure that they'll be returning home with loads of great memories, and they'll have you to thank for it.
3. We have staff on the ground in Japan.
Tomato Travel care strongly about creating excellent, inspiring itineraries that go above and beyond to give your clients that sought-after WOW factor. That's why we have a dedicated ops team working on the ground in Japan to ensure that our tours run smoothly, and that we have all the most up to date info out there.
Our Japan ops team recruits highly experienced guides – dedicated Japan experts who are friendly, knowledgeable and passionate about what they do. Our ops team is also responsible for doing all the ground work when it comes to sourcing new, centrally-located hotels, ensuring we get the best deals in order to pass our savings on to your clients, and for taking care of all those other little things (like providing sim cards).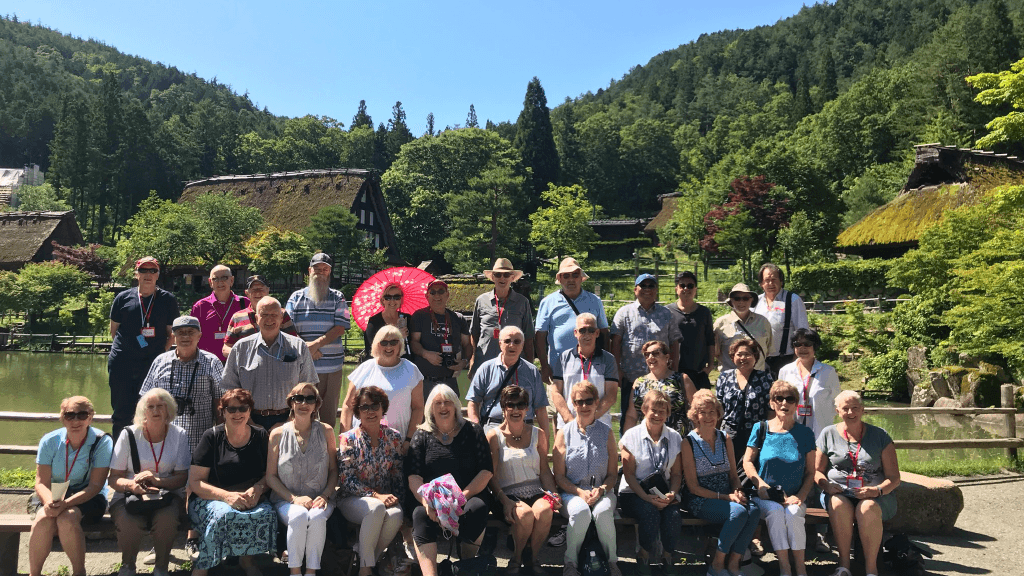 4. We have a range of different tour styles.
We're proud to cater to a range of interests. Whether your clients are outdoorsy adventure lovers or enthusiastic history buffs, you'll find something to suit with our collection of Japan tours.
Our Leisure Group tours allow your customers to take in the sights and provides them with all the benefits of a traditional group tour. With an English-speaking tour guide and specially selected hotels on offer, our Leisure Group tours are great value for money and are gaining popularity quickly.
Our Active tours focus on the great outdoors – hiking, skiing, cycling and fishing, to be exact.
Active tours consist of intimate group sizes of twelve guests or less, and offer an up close look at some of Japan's true hidden gems.
These tours are specially designed to take guests off the beaten track and into the real heart of Japan. From Mount Osore all the way up North, to idyllic Ishigaki Island in Okinawa, these tours are the answer for those clients of yours who'd rather be out and about instead of chilling by the hotel pool.
Our Japan by Rail tours offer a more independent approach than our Leisure tours, and are an economic and convenient way for your clients to experience Japan. We take care of the accommodation and transport, while also providing inclusions like breakfast daily and guided day tours in select areas.
Our Taste of Japan by Rail tour showcases Japan's most famous sights and cities, while our Traditional Japan by Rail tour veers a little off the tourist trail and is a great choice for travellers looking for a unique Japan experience.
Last but not least, our Signature tours are our handpicked personal favourites.
These tours contain more inclusions while still retaining great value for money, and offer a truly unique, authentic, cultural experience.
Our Aromas of Japan tour gives your customers access to some truly special Japanese experiences – like whiskey tasting at the famous (and exclusive) Suntory Yamazaki Distillery, a visit to the World Heritage listed village of Shirakawa-go, and a traditional maiko performance in Kyoto.
In addition to this, we also offer a huge range of optional programs all across Japan. From a totally riotous robot dancing show in Tokyo, to traditional taiko drum lessons in Kyoto, we have it all.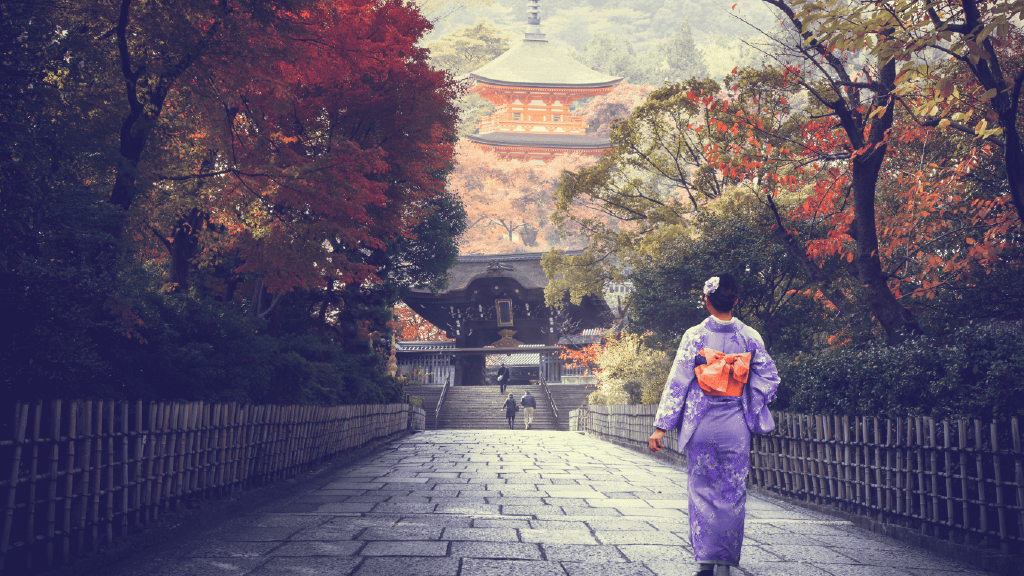 5. We're all about healthy travel.
It's part of our brand's slogan: "Healthy. Innovative. Excellence." Our logo is a tomato. Of course we're all about healthy travel!
But what exactly do we mean by that?
The concept of healthy travel encompasses a lot of things, not least of all the fact that travel is good for the soul.
From the first moment your clients are booked on a Tomato Travel tour, to the moment they safely return home, we want their experience (and yours) with Tomato Travel to be a positive and healthy one.
That's why we will always do our best to provide the absolute highest standard of customer service we can, for both agents and guests.
Positive experience + wonderful memories = healthy travel. That's what we believe.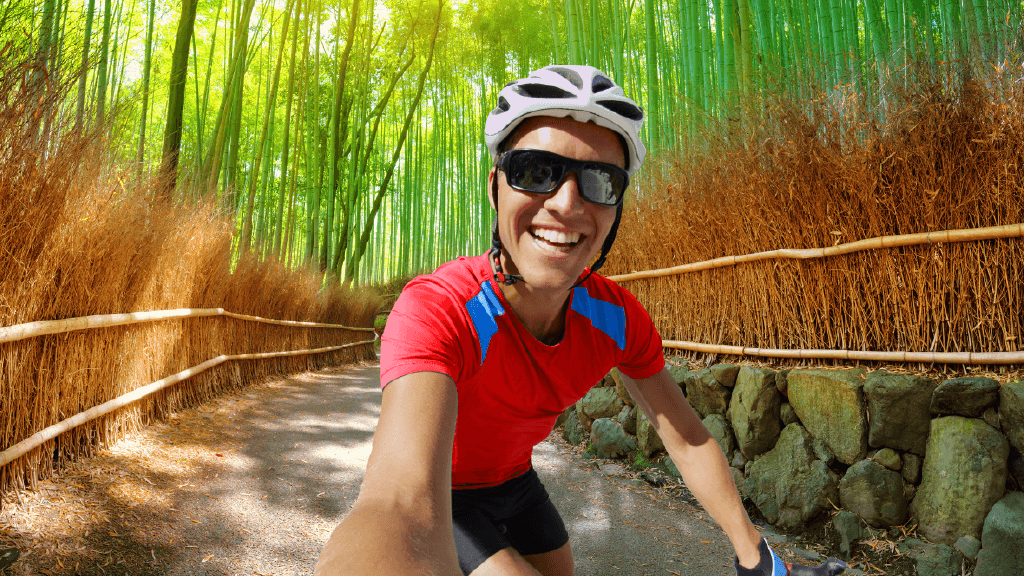 If you'd like to know more about our Japan tours, jump onto our website to check our Japan holiday specials, drop us an email at info@tomatotravel.com.au or give our Sydney staff a call on 1300 680 057. We'd love to hear from you!