Osaka is full of fun attractions and activities to take part in!
Osaka Castle and Park became to be of great importance throughout Japanese history especially during 1583 and 1585 when warlord Toyotomi Hideyoshi built it and ruled Japan there.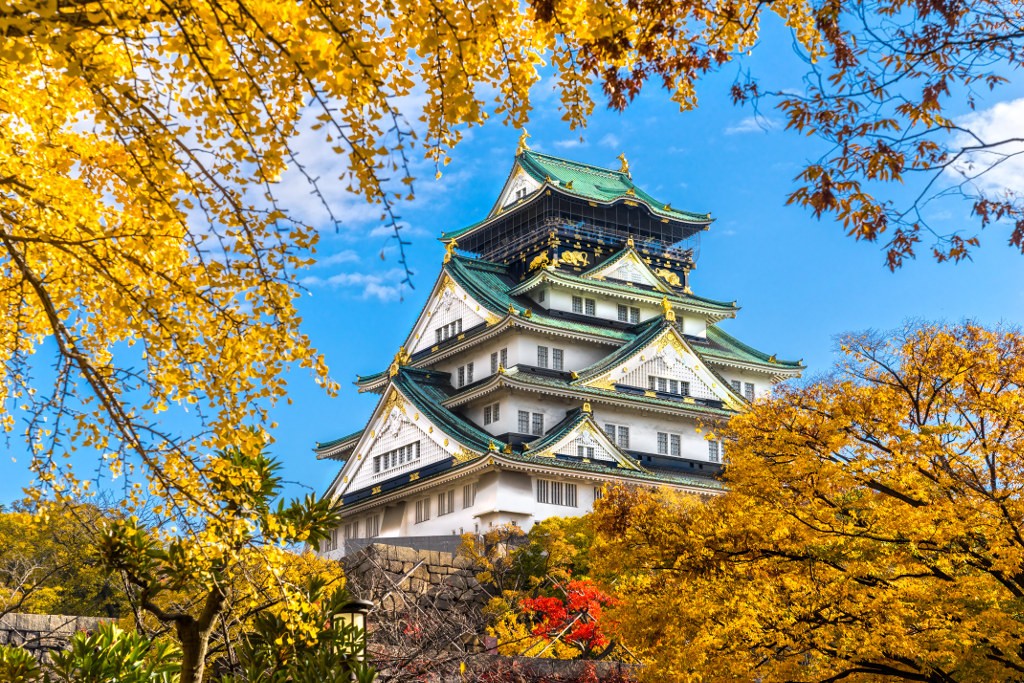 During this time the castle was enlarged and improved with the town of Osaka growing into an important centre of trade and politics. Although the castle was destroyed and rebuilt throughout history it still stands today with restored ornaments, new tiles on the roof and gold leaf decorations.
Its amazing structure consists of moats, turrets and walls that reach up to the main central tower of 55 metres high with a platform which visitors can enjoy the incredible views of Osaka city.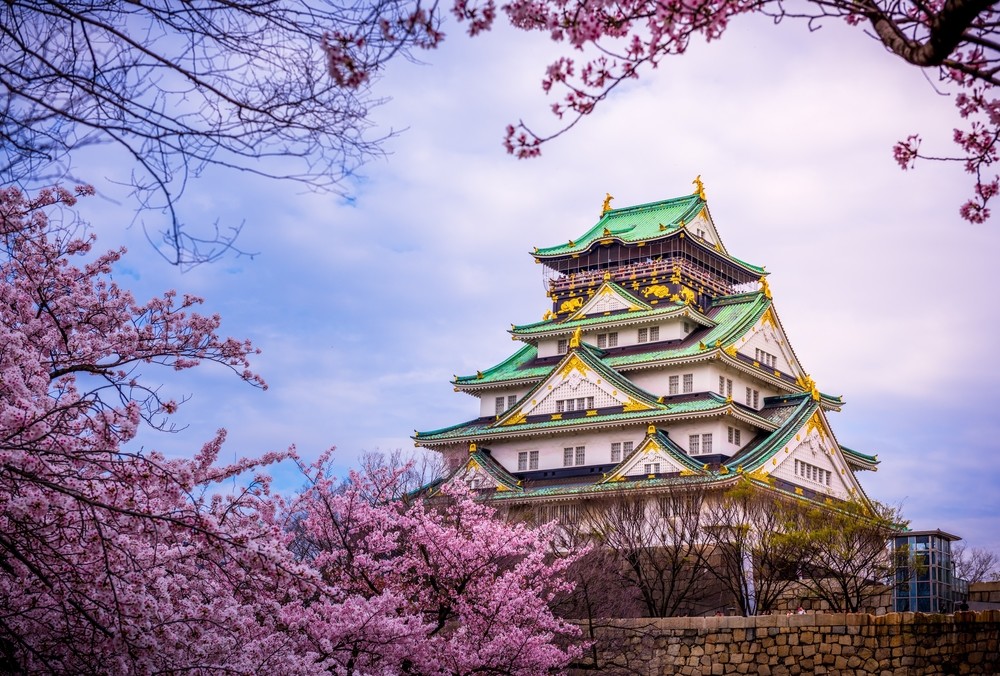 This eight floor castle displays relics and samurai costumes related to the castle's history. You can access the souvenir shops on the 1st and the 8th floors of the castle museum while toilets are located on the 2nd floor. Senior citizens and visitors using wheelchairs can use the elevators to access the upper floors and the 8th floor observation deck is also wheelchair accessible.
Around the castle you can explore the Castle Park that extends over two square kilometres and contains lawns, plums, peaches and cherry blossom grovesm sport facilities and Toyokumi shrine built in honour of Toyotomi Hideyoshi. It is specifically beautiful during the spring, where local people gather to enjoy taking photos of the cherry blossoms and taking part in hanami parties.