Who: Rebecca is one of Tomato Travel's super star res agents. If you've ever called our Sydney office, you may have heard her chipper voice over the phone!
Where: Akita, Yamagata, Miyagi and Iwate in the Tohoku region of Japan.
When: September 2019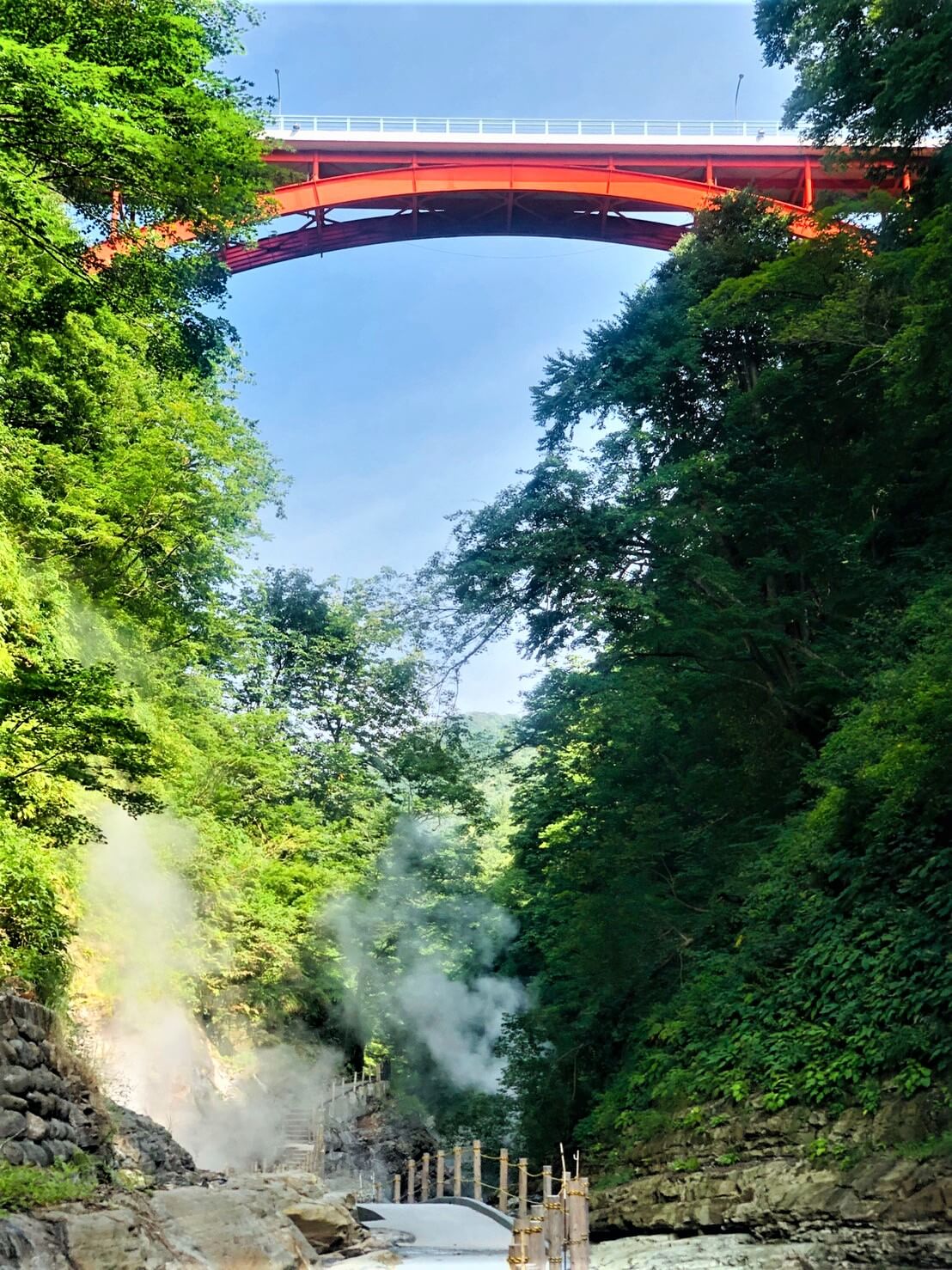 Wondering where to travel in Japan? Oyasukyo Gorge in Akita prefecture is an especially scenic place to visit all year round.
Tomato Travel may be a small and relatively young Japan tour operator, but we take great pride in our destination and industry knowledge, and we place a high value on attracting stellar talent to join our team.
Rebecca is one of our friendly, dedicated res agents, and she was recently given the opportunity to further expand her destination knowledge with a Japan trip to the Tohoku region.
There was a lot of hiking, a lot of superb photo opportunities, and a lot of amazing food!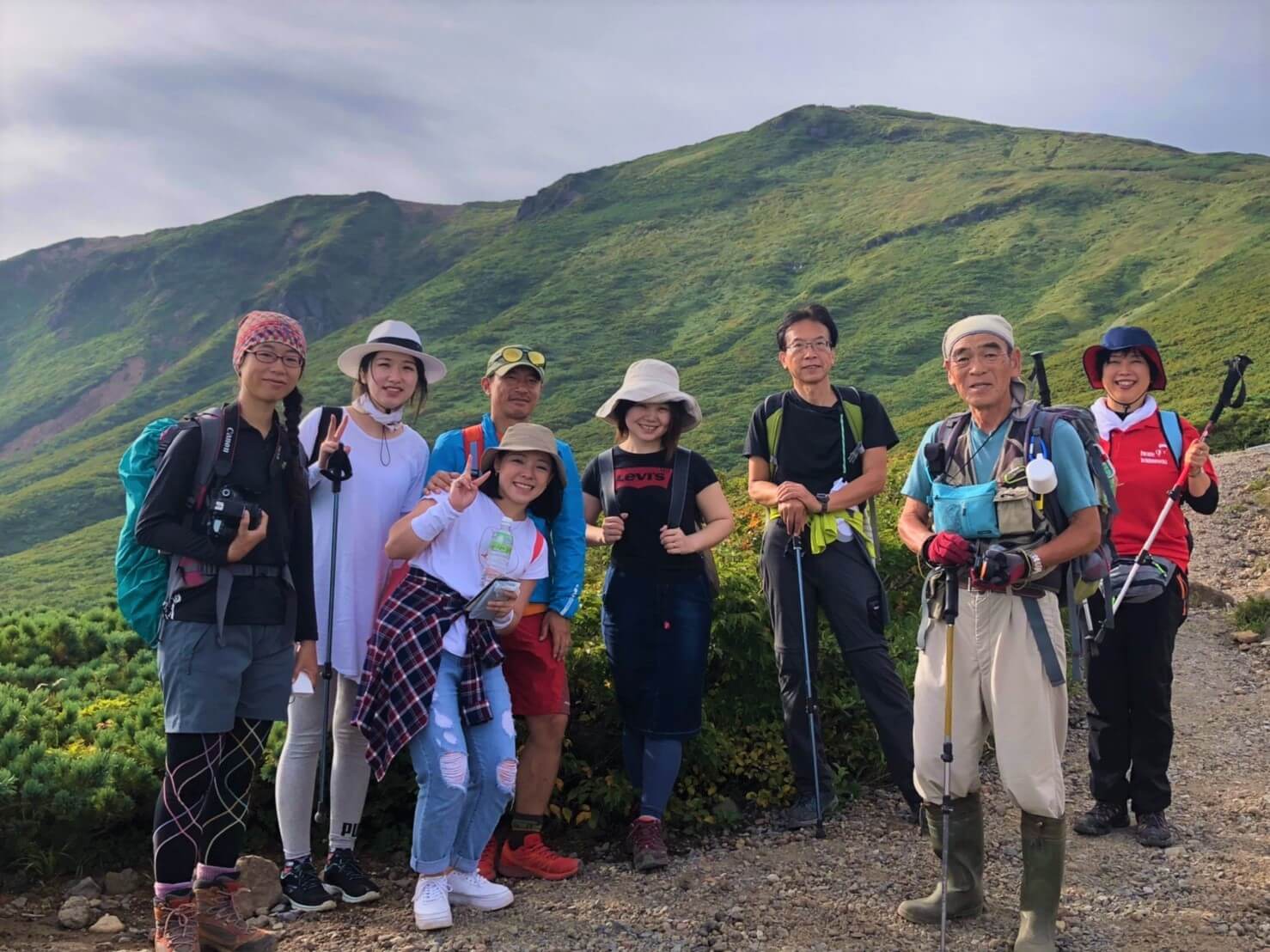 Our super star res agent and intrepid adventurer Rebecca (second from right, looking extra sun safe) with her fellow travel agents and their helpful Japanese guides!
Few international travellers take the trip north of Tokyo into the Tohoku region. It's a more remote, more peaceful and overall a more rugged kind of country than the popular destinations of Tokyo, Osaka and Kyoto.
What the Tohoku region welcomes international travellers with is an authentic, genuine, and refreshing taste of Japan. It especially makes for a fantastic holiday destination for travellers who have already experienced the Japan Golden Route, or who just really want to see what Japan has to offer outside the big cities.
There's also some truly spectacular opportunities for more adventurous travellers to go hiking in Japan, and to see some once-in-a-lifetime vistas.
I asked Rebecca a few questions about her recent Japan trip to find out her thoughts. Read on to find out about her Japan tour highlights and her Japan travel recommendations!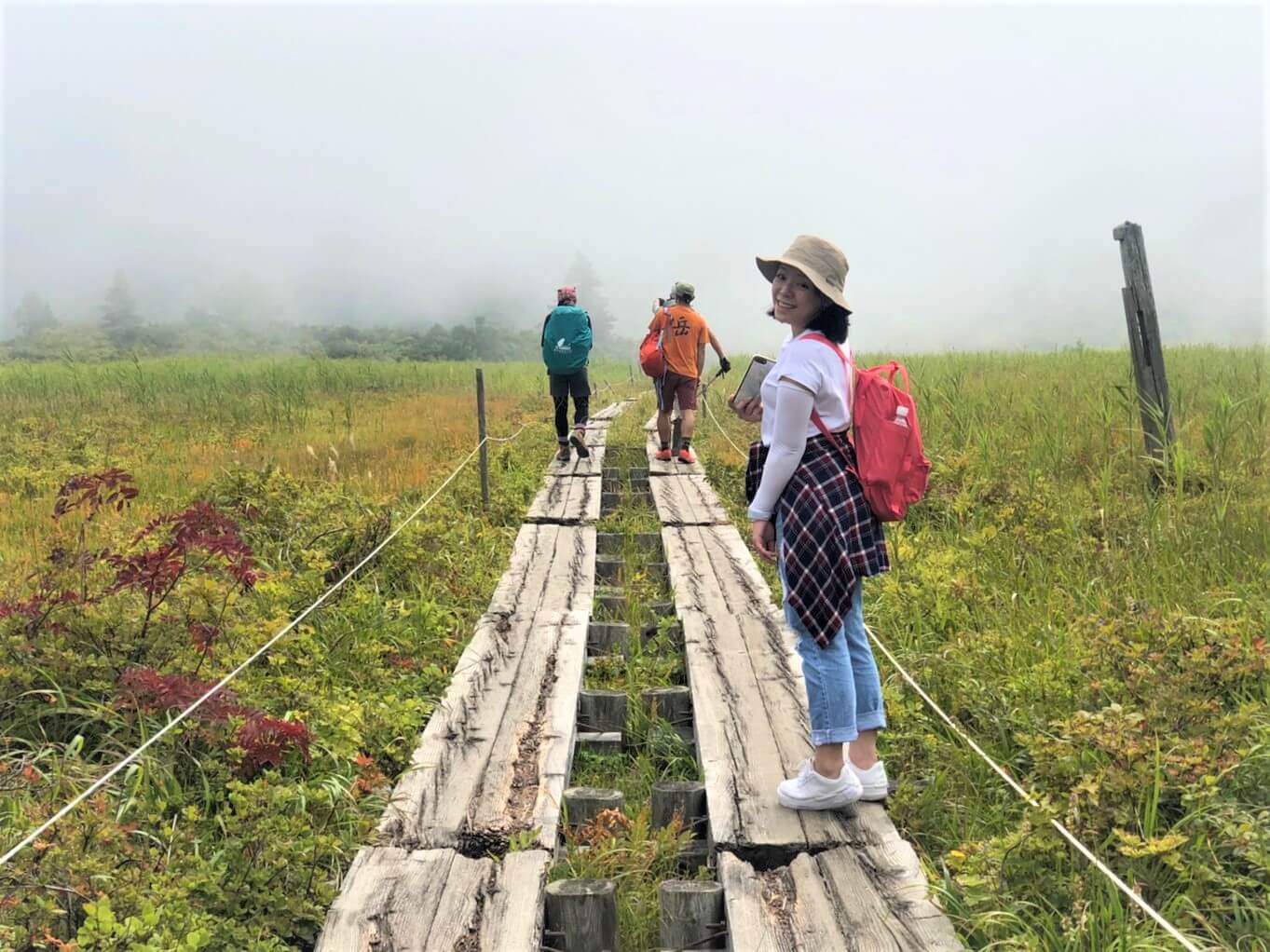 Hike Japan and trek through Shiratamanoki Peat Moor in Akita prefecture and see a different side of Japan.
Q: Have you ever been to the Tohoku region before?
A: I lived in Kyoto for two years, but I have never been to the Tohoku region before. It was exciting and fun to visit somewhere in Japan I hadn't been to before!
Q: The author Lafcadio Hearn (aka Koizumi Yakumo) said that first-time travellers should always record their first impressions of a place because you will never be able to experience those same feelings again. What was your first impression of these places?
A: I arrived at Sendai Airport, and the feeling was new but also comforting and welcoming. I saw Tanabata festival decorations in the airport and tried out zunda (a drink made from edamame).
The places I visited left me with an impression of nature and nostalgia. The candy store (in Dagashi style) in Sendai in the mega mall Aeon sold candy with toys reminiscent of Japan in the 1950s. And the hiking trails and natural hot springs I visited made me feel very connected to nature.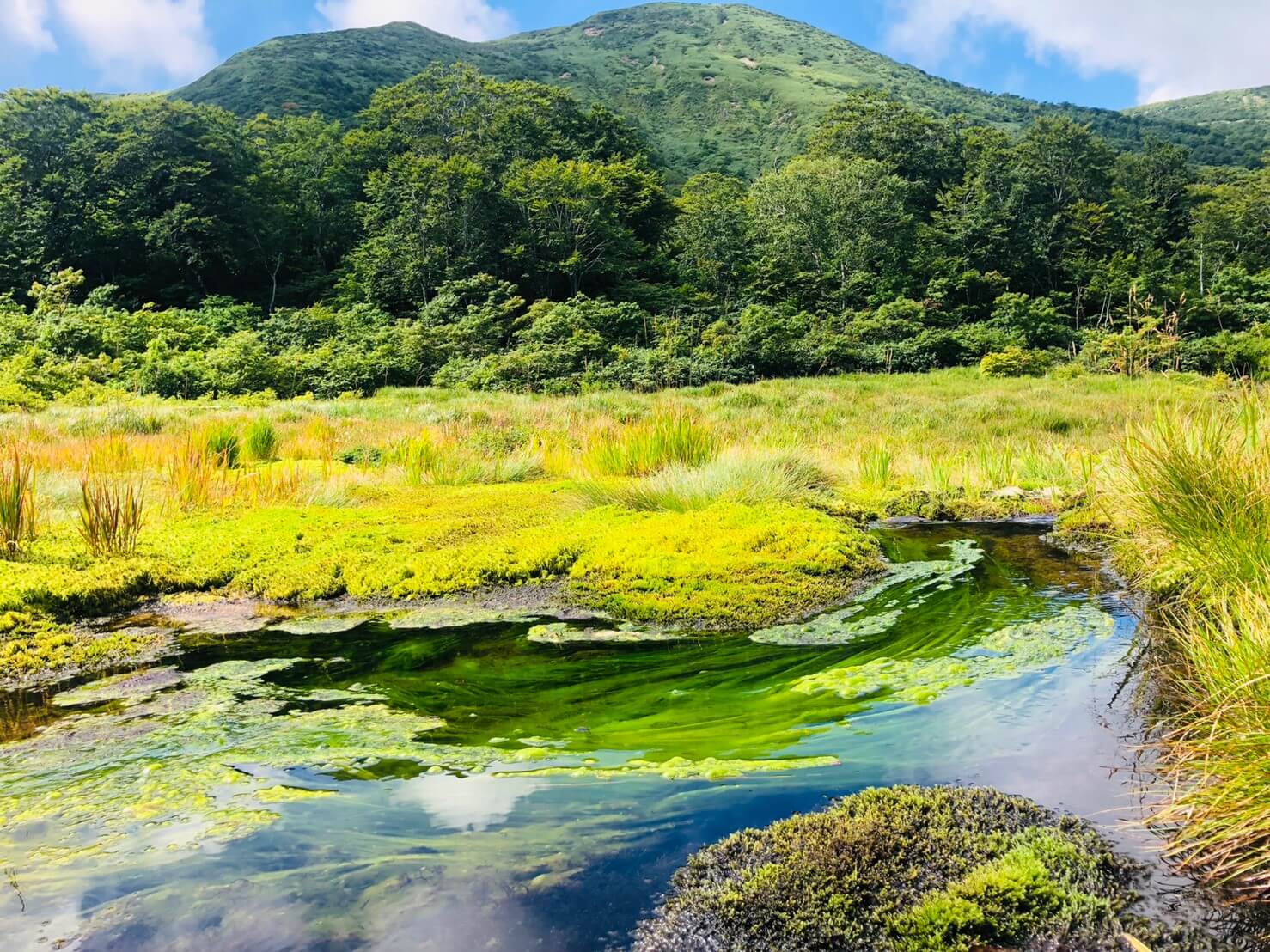 The colours of nature at Shiratamanoki Peat Moor, Akita prefecture. Once you get out of the big cities, you'll be amazed at what treasures you can find in Japan!
Q: Just about every town in Japan, big or small, has a local Japanese cuisine that they specialise in. What local Japanese foods did you get to try on your trip?
A: I had Miyagi beef tongue for my first meal in Sendai, which is the local speciality there. It was delicious and the mountain yam was the best I ever had!
Akita is famous for sake as the rice grown in the area is nationally recognised for its high quality. So mochi (dumplings made from glutinous rice) culture is really important in the region, too.
I also enjoyed the local food of Iwate, Hittsumi-jiru, a pinched noodle soup with pork. Each area in Iwate has their own spin on this dish. The soup was hearty and healthy.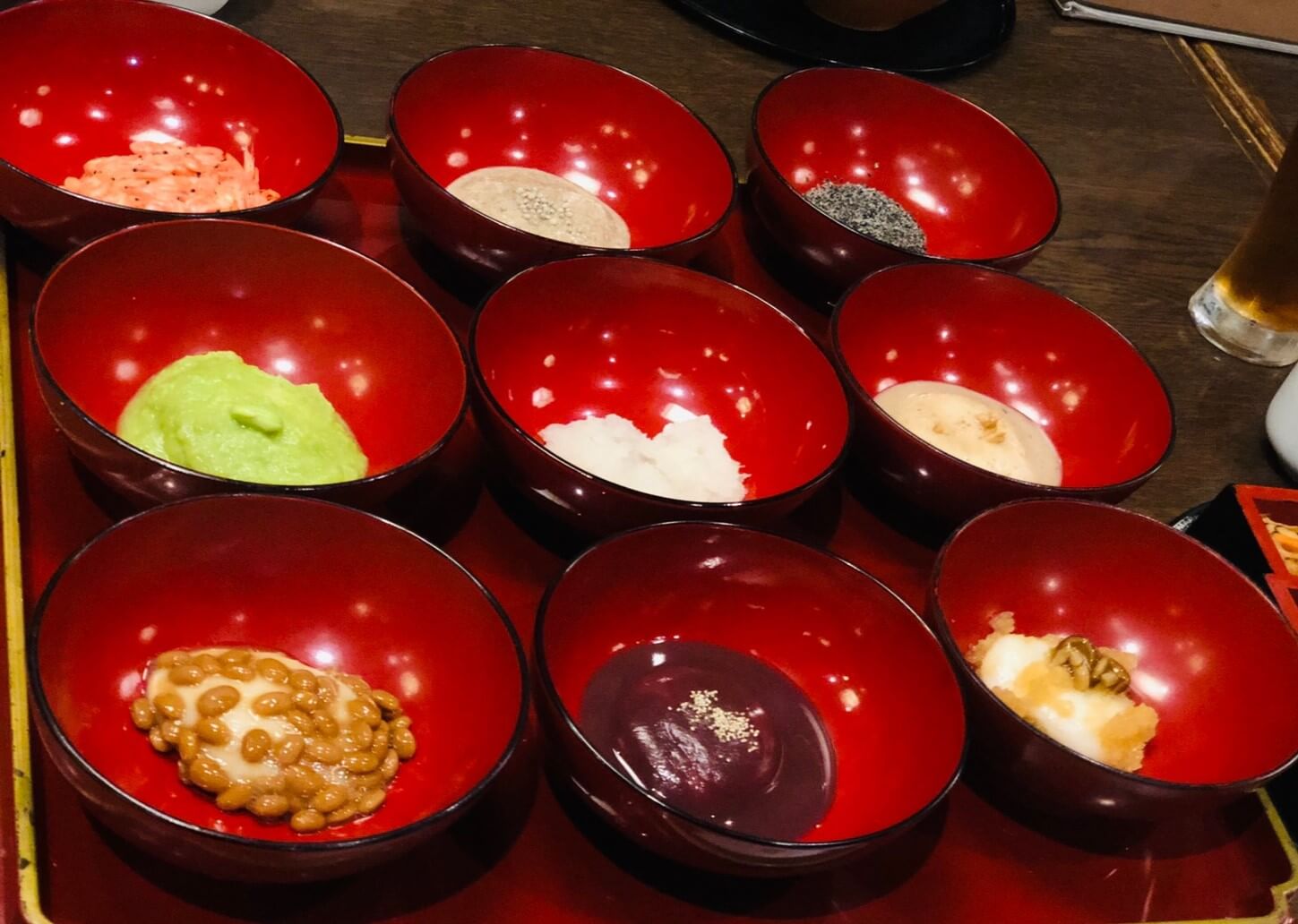 Japanese cuisine: These are different flavours of mochi in Iwate. You can try a huge range of flavours in Iwate - like red bean, prawn, natto, sesame and edamame.
Q: If you were to recommend the Tohoku region to travellers, what time of year is the best time to travel?
A: Autumn or spring is the best time to travel to Japan. You'll see autumn leaves in the Tohoku region from October-November, and cherry blossoms from mid-April to the start of May.
That said, I really think you can visit Tohoku any time of year! Any time is a good time to visit as the area has so many great natural sights, and there are lots of onsen in the area, too.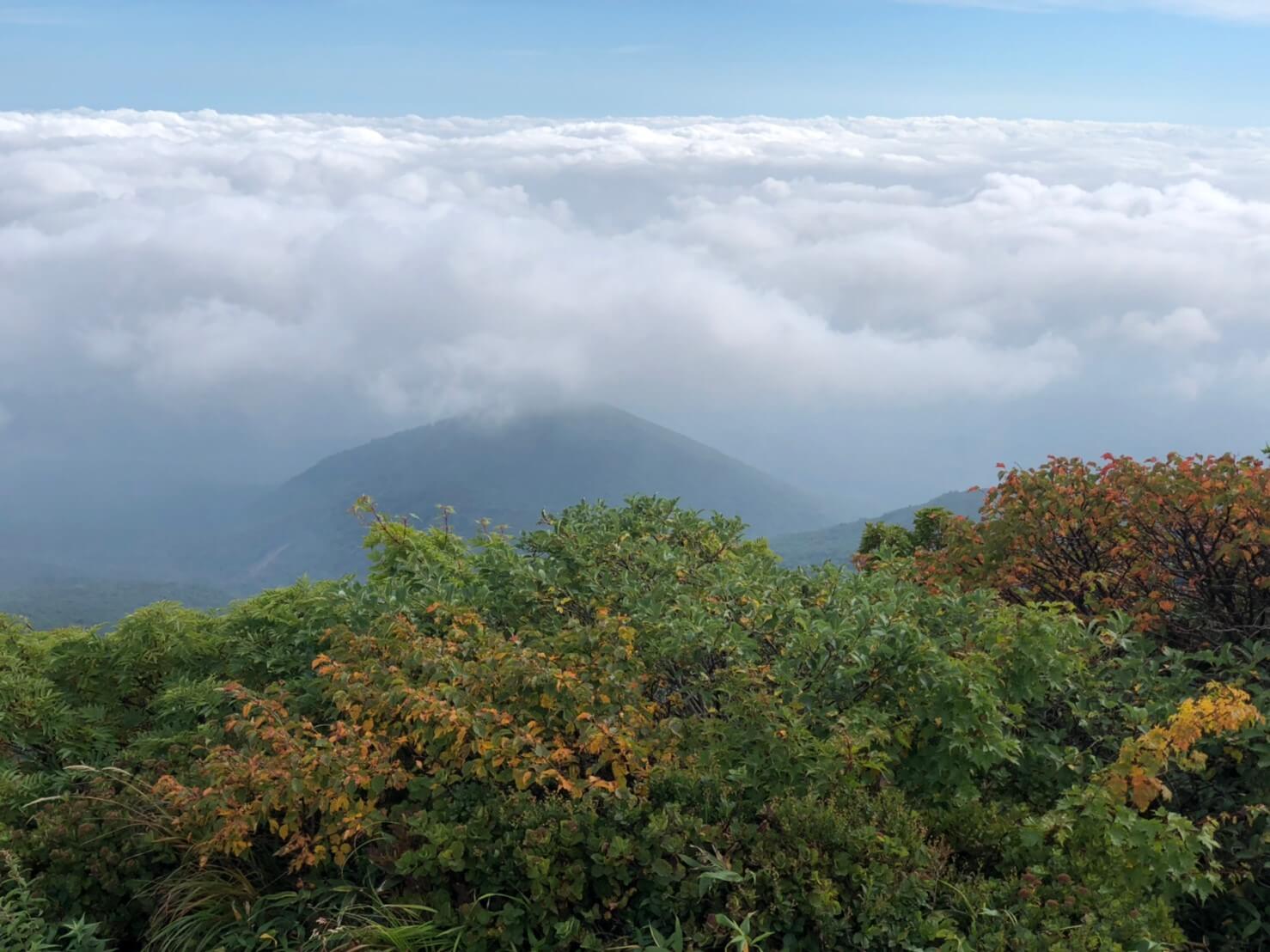 Above the clouds at the summit of Mount Kurikoma, Miyagi prefecture. A long trek, but definitely worth the view!
If you're thinking of visiting the Tohoku region yourself, these are the places Rebecca recommends.
Genbikei Gorge (Iwate)
This is a beautiful gorge with spectacular views from both sides of the bridge.
There are 3 famous restaurants in the area that sell dango (dumplings made from rice flour) with the most famous being Kakko-Dango-Ya, which is famous for their special "kakko dango" aka, flying dango. After putting your money in a basket, which sits on a cable overhanging the gorge, just knock the wooden board to signal that your order request is ready. The basket gets pulled up to the restaurant across the gorge, and comes flying back complete with dango and green tea inside!
The gorge is just a short walk from Genbikei Station, and there is a designated walking path which is suitable for visitors of all ages.
Highlight: Flying dango and stunning views.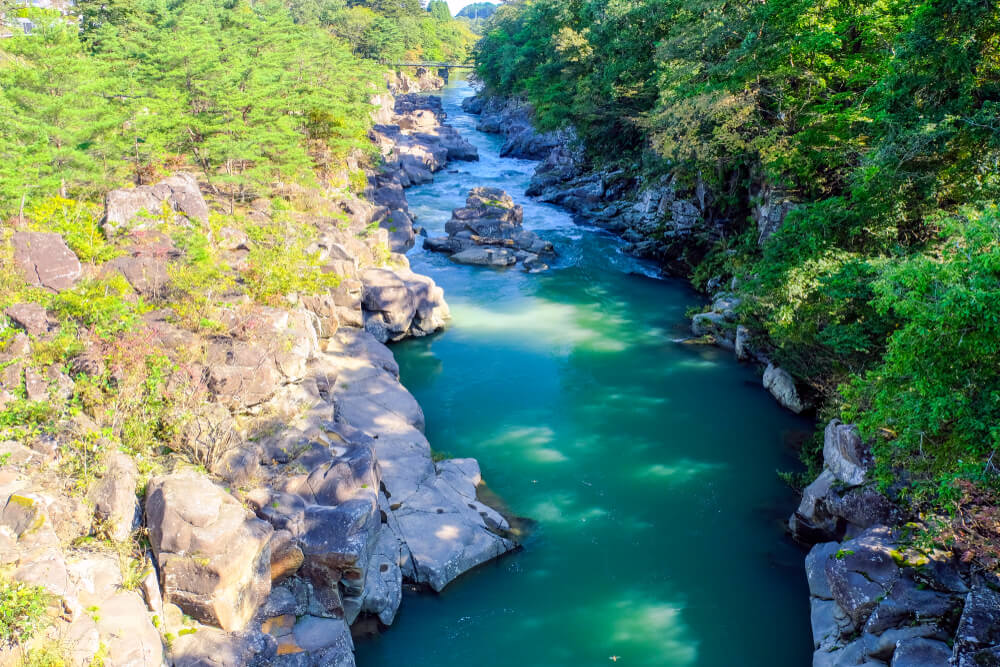 Rebecca travelled to Genbikei Gorge in summer, but the area is also popular in autumn when the trees change colour.
Sekino-Ichi Sake Brewery (Iwate)
We attended a sake tour and the kind owner explained the history and culture of sake making. I had no idea how sake was made, so learning about the process was very interesting! He also told us various interesting facts, such as the history of the Sugidama ball (the cedar ball you always see hanging outside sake breweries and liquor shops) and the difference between the five different types of sake: namazake, junmai, honjozo-shu, ginjo-shu and daiginjo-shu. It was an insightful experience and I gained new knowledge that helped me to better appreciate the culture of sake.
The restaurant nearby was also a treat to try the local dish of mocha (rice dumplings) with a variety of local flavours. The Iwate prefecture is known to have some 300 different flavours!
Highlight: Trying different kinds of sake from the region.
We have a number of optional experiences that include a sake tasting if you'd like to try Japan's national drink for yourself and learn more about its history in Japan. Click here to discover more.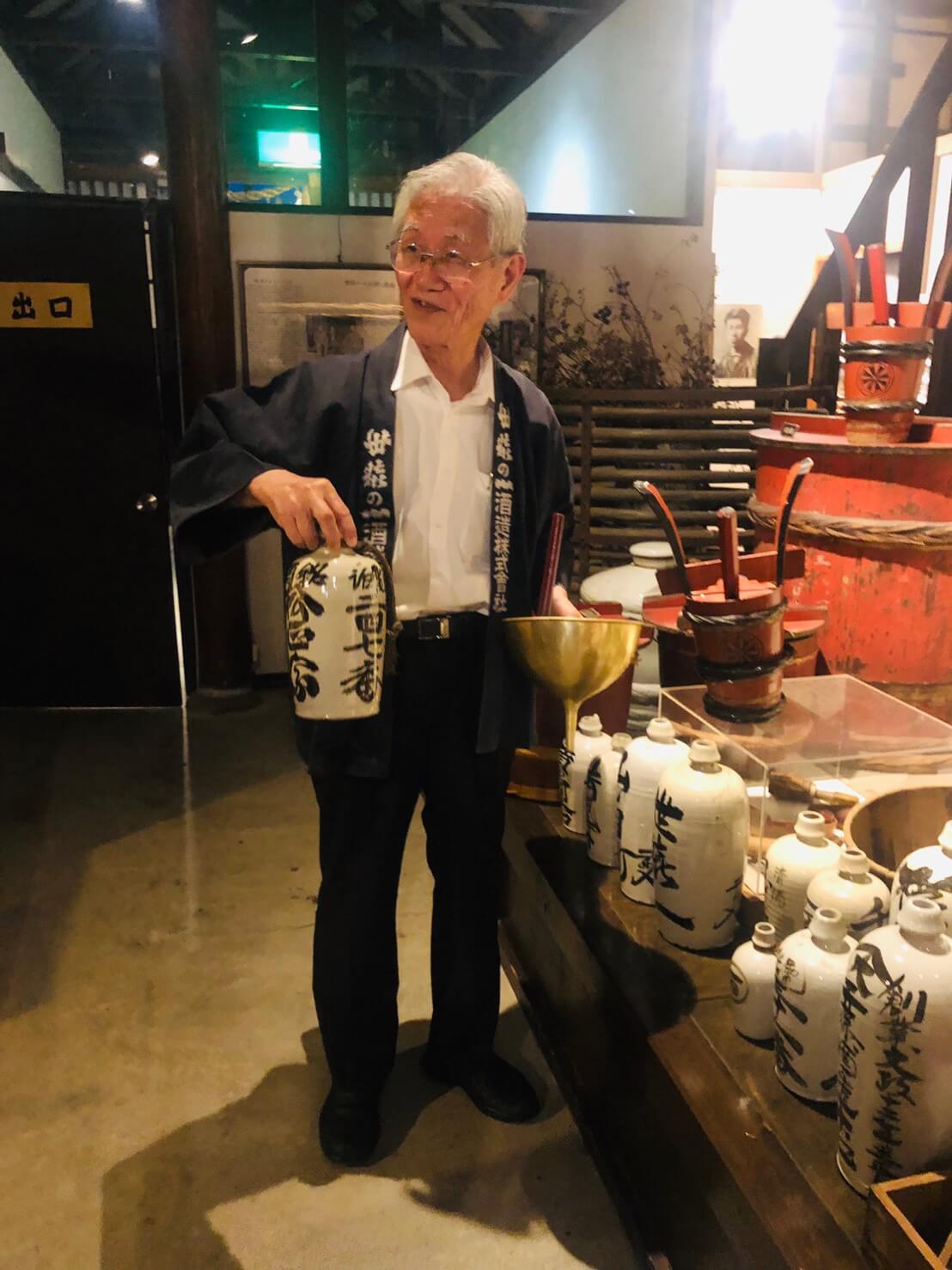 Even if you've never tried sake before, a tour of a sake brewery is a great way to learn about Japanese culture and to sample local varieties of sake.
Oyasukyo Daifunto (Akita)
The Japanese love giving places dramatic names (Fear Mountain in Aomori, Hell Valley in Hokkaido). Welcome to Oyasukyo Daifunto, otherwise known as… Hell's Cauldron!
Walking through Oyasukyo Gorge, the highlight of the trek is definitely Oyaskuyo Daifunto, where 98°C hot spring waters burst through cracks in the rocks. The geothermal activity in the area fills the space with mist and a sense of excitement, as if being transported to a different realm.
The hot spring waterfall was definitely my favourite part of the trip!
Highlight: Getting to see a beautiful rainbow over the Gorge and the hot spring waterfall.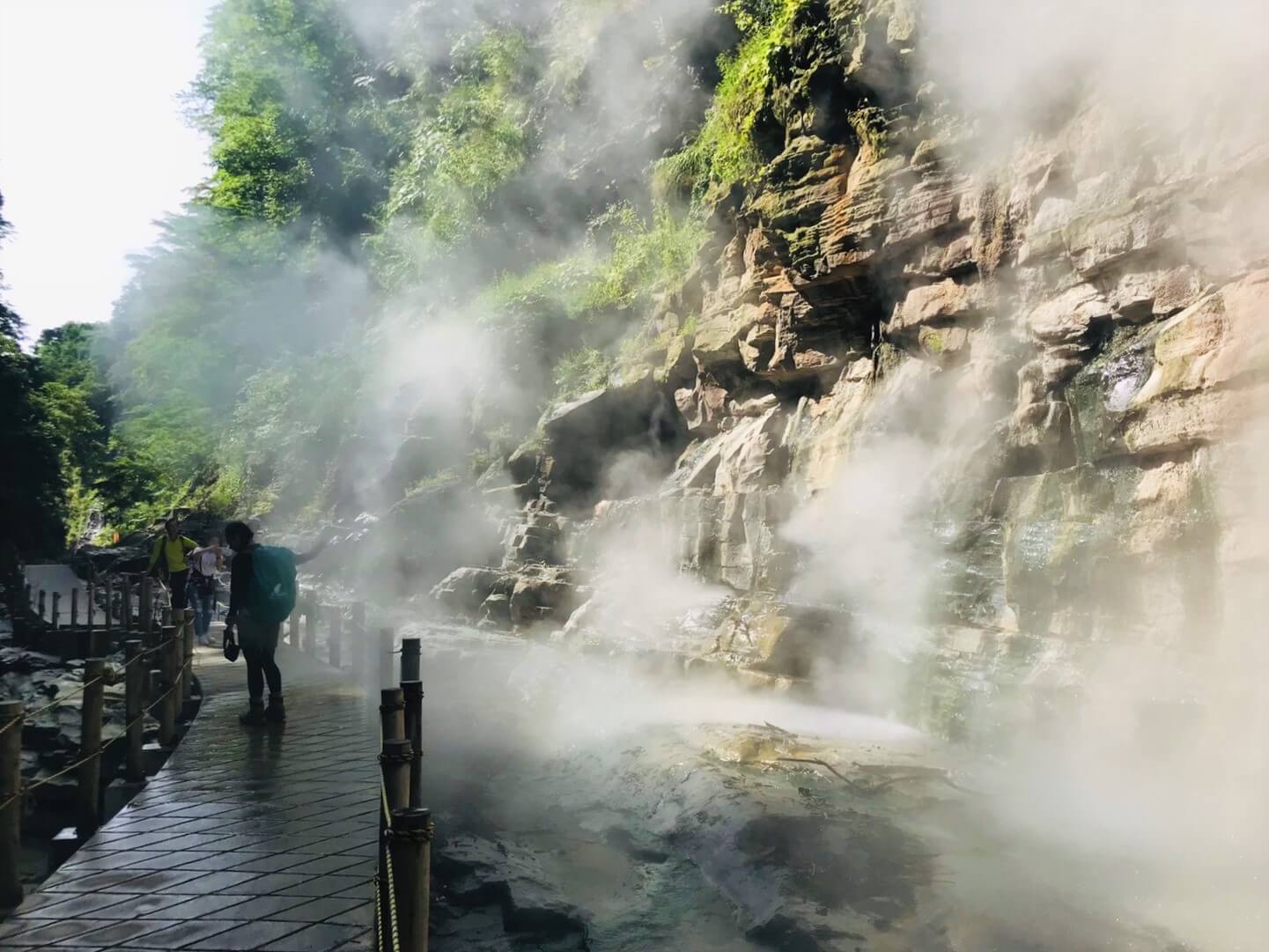 Oyasukyo Daifunto, otherwise known as Hell's Cauldron.
Keen to start your journey on the road less travelled?
You can connect with us online or you can call us on 1300-680-057 to talk to one of our helpful reservations agents like Rebecca.
Don't forget to sign up to our newsletter to get the latest news on all our hot offers and promos, and to stay in touch on Instagram and Facebook. For travel agents, feel free to follow us on Linkedin.
Happy travels!