Japan's four seasons are vastly different to Australia's.
Sydney runs the gamut from "really hot" to "pretty cold" throughout the year, whereas if you live in Melbourne you might be lucky enough to get all four seasons in one day!
But Japan's countryside really displays the extremes of all four seasons through the year. There's also plenty of events on the Japanese calendar to take part in during the different seasons.
So, when is the best time to go to Japan?
Travelling in Japan in summer means that there are countless Japan Summer festivals you can watch and take part in, and the countryside comes alive with lush, gorgeous greenery.
Winter is a much quieter time to travel to Japan, which means you can avoid the crowds in popular tourist spots, and you might even get the chance to see some snow!
Spring, of course, is when the sakura trees bloom in all their Insta-worthy glory. Spring is the best time to travel to Japan for cherry blossoms, and the weather is usually quite nice, but the crowds can at times be overwhelming.
Which leaves autumn (no pun intended).
Here's our best reasons to travel to Japan in autumn.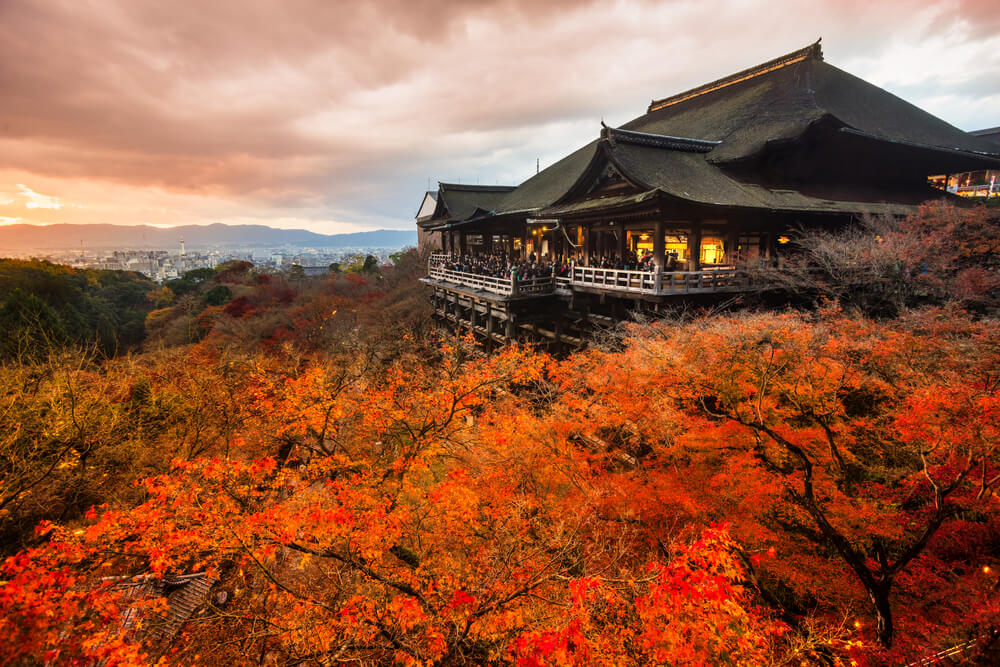 Kiyomizudera Temple in Kyoto during autumn.
1. Japan autumn weather is perfect for travelling
It's not hot, but it's not too cold. If you're going to be doing a lot of walking or even have a few hikes planned, autumn in Japan is the best time to plan your trip to Japan. While nights can get a little chilly (especially in the mountains), the days can be mild, which means you won't be working up a serious sweat as you travel between destinations.
This also equates to less bulky clothes in your suitcase – which means more room for souvenirs and shopping!
Generally speaking, typhoon season has come to an end by October, so travelling through autumn means there's less chance of you falling victim to an unplanned weather event.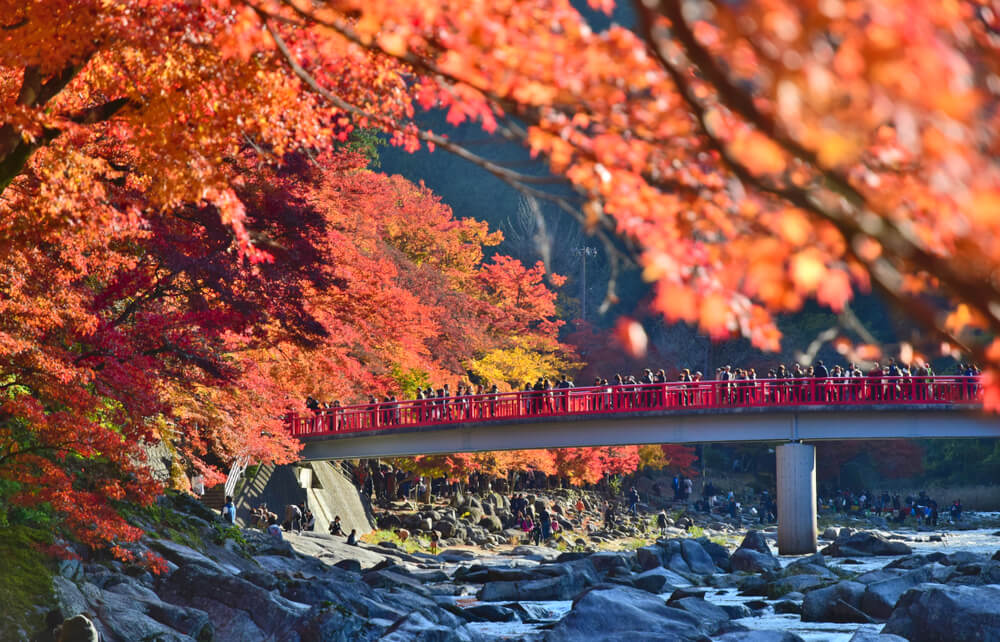 Autumn in Japan is from September to November, with autumn colours reaching their peak around November and December on the main island of Honshu.
2. Japan's Autumn colours are absolutely stunning
While Japan is famous for its gorgeous displays of pink and white cherry blossoms, there's a lot to be said for its autumn colours, too.
There's nothing quite like taking a cable car or a ropeway through some of Japan's scenic mountain areas and floating through a forest of red, yellow and orange leaves.
There are just as many koyo (autumn colour) viewing areas as there are sakura, and just like cherry blossom season, there are places that attract people every year for their spectacular displays of colour.
Our top picks are:
Kiyomizudera Temple in Kyoto, which is known for its wooden stage that overlooks the temple grounds below, where abundant maple trees turn red in autumn.
Nikko, which makes for a great day trip from Tokyo (or even an overnight stay in a traditional Japanese inn). The mountains come alive with colour, and a special 'illumination' event is held in November to best display Nikko's historical buildings and beautiful autumn colours.
Oirase Stream in Aomori prefecture, which offers some of the country's most beautiful autumn colours in a tranquil, scenic setting.
Shirakawago, a rural area in Gifu that is famous for its traditional thatched-roof farmhouses. During autumn, the surrounding hills are like an artist's palette, dashed with reds, oranges and greens, with unimaginably blue rivers flowing beneath bright, blue skies.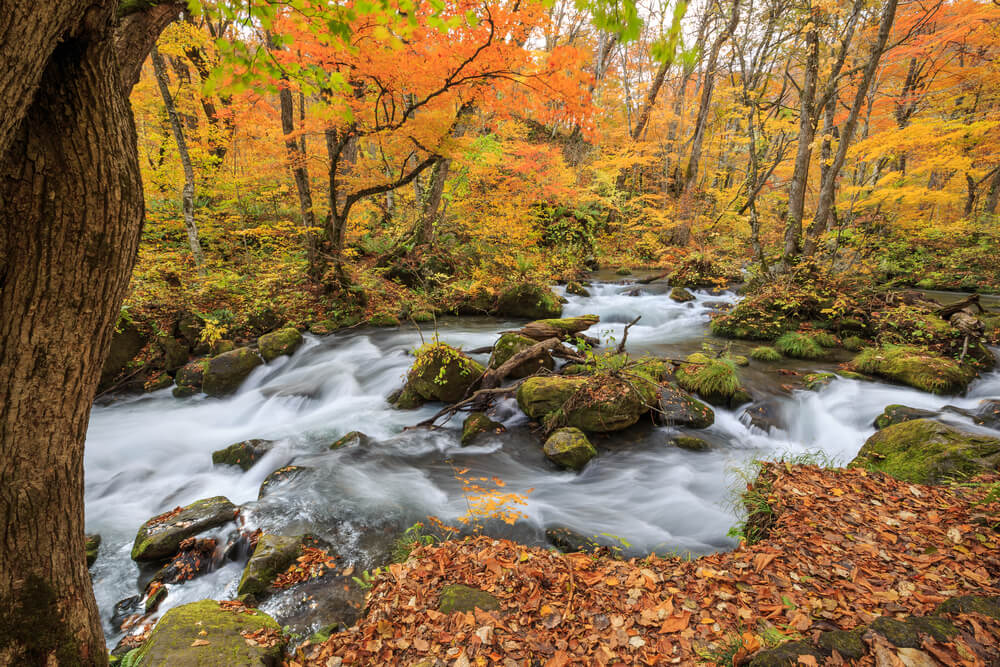 The picturesque Oirase Stream in Aomori prefecture is one of Japan's most beautiful nature spots.
3. You can watch the Takayama Festival in Gifu
We've already mentioned that Shirakawgo is a great place to take in some beautiful autumn colours, but did you know that the nearby town of Takayama hosts a famous Japanese festival during autumn?
Ranked alongside Kyoto's Gion Festival as one of Japan's most beautiful festivals, the Takayama Festival features a parade of spectacular festival floats (known as yatai). Over two days in October, the floats are displayed in the streets for the people to see, before being paraded through Takayama's old town area.
The festival floats themselves are actually hundreds of years old, and feature ornate designs and skillful craftsmanship that is guaranteed to wow festival goers.
As one of the up and coming destinations in Japan as part of the 'new Golden Route', many of our tours take in the historic town of Takayama, which, it must be said, is beautiful all year round.
Our Traditional Japan by Rail tour also takes in Nikko, which means you can see two unmissable autumn colour spots in one.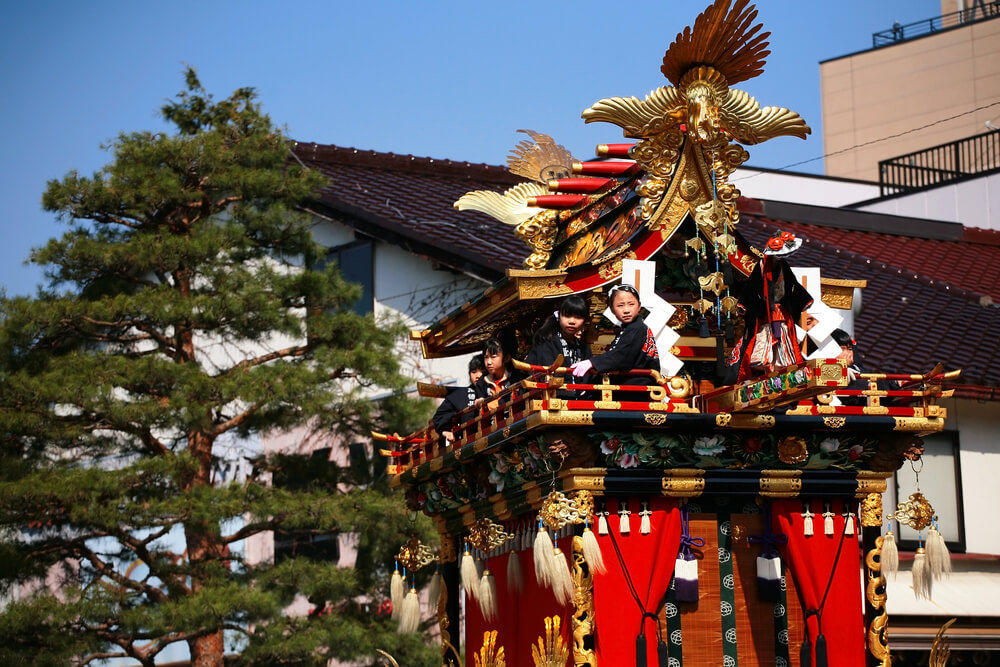 One of the lavishly decorated floats in the Takayama Festival procession.
4. Seasonal food in Japan is amazing
With different seasons bringing variable weather conditions, Japan is a buffet of fresh, fabulous seasonal food.
Autumn is a particularly great time to travel if you're an avid foodie, as it allows you to sample some of Japan's mouth-watering autumnal produce. Whether you're after some street-side hot roasted sweet potatoes or some Osaka momiji tempura, or a seasonal kaiseki ryori meal in a traditional, full-board ryokan, the quality of Japan's seasonal produce is not to be beaten.
You'll also notice that the options in Japan's army of vending machines will change with the season, too. During the cooler months, more 'hot' options will be available to purchase, such as hot green tea, hot red bean and hot coffee.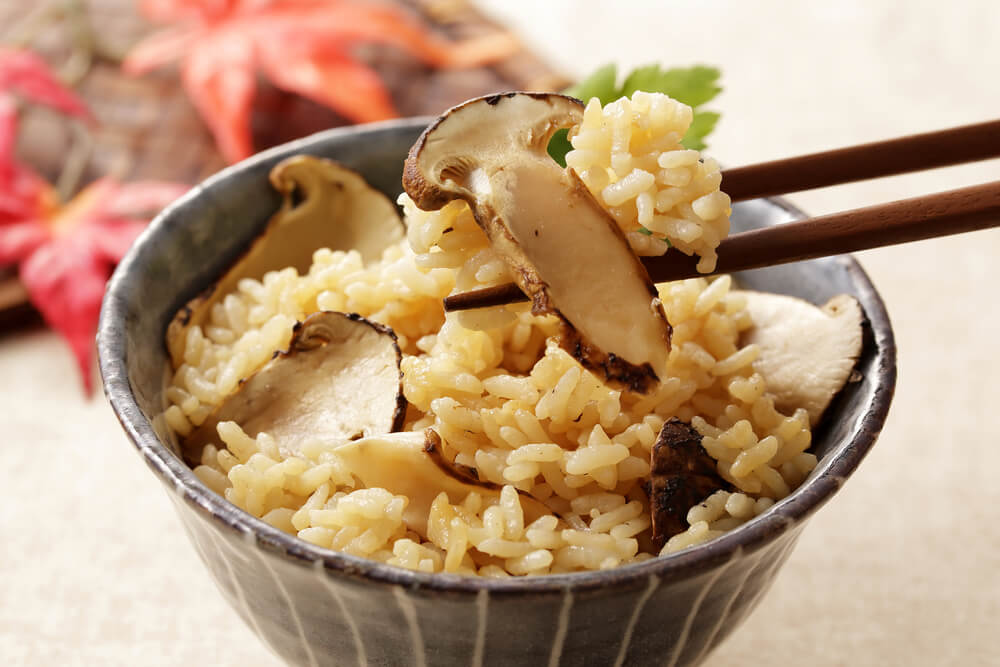 Make sure you try some matsutake mushrooms if you're travelling through Japan in autumn – they're only found during the autumn season growing at the roots of pine trees and are prized for their distinct flavour.
5. Nothing beats a hot onsen on a cool autumn night
While onsen can be enjoyed year round, nothing beats slipping into a warm, rejuvenating, open-air hot spring after a long day of travel!
Onsen is the Japanese term for a natural, geothermally heated hot spring. You'll find them in abundance in areas like Hakone, Nikko and Beppu.
Why not make the most of things and get the full Japanese experience with an overnight stay at a Japanese ryokan with its own onsen?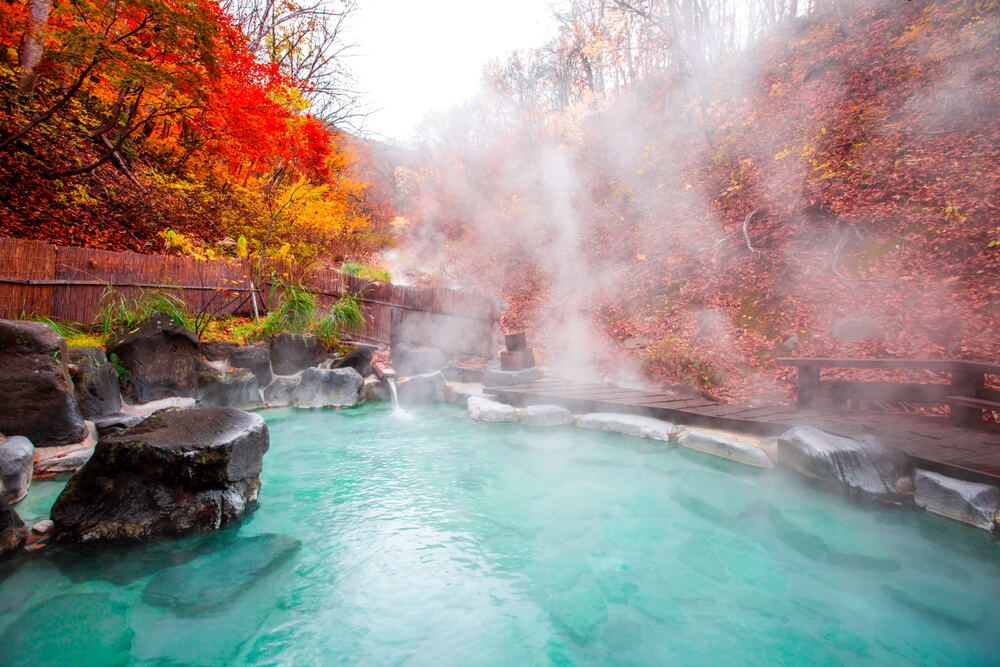 Get your onsen on. Can you imagine anything more relaxing than this?
Have we inspired you to start planning your next Japan holiday?
See Japan's beautiful autumn colours for yourself with our authentic Japan tours. Whether you want to see the countryside from the window of a super-fast shinkansen bullet train, or prefer to get up close and personal with nature on one of our walking tours, we have something for every lifestyle and every budget.
Visit our website to see our range of tours, or contact our friendly staff today. Sign up to our newsletter to stay in the loop with upcoming Japan holiday specials, and keep in touch on Facebook and Instagram.
Reimagine Japan with Tomato Travel. It's time to start planning your next Japan trip!