In 2019, Japan saw a record number of tourists visit its shores – a whopping 31.88 million, to be exact.*¹
According to JTB Tourism Research and Consulting, 549,128 Aussies visited the Land of the Rising Sun between January and November 2019, with January being the most popular month (81,063) followed by April (70,504) and then September (60,498).*²
This in spite of a mediocre exchange rate, with Australians the highest spenders while on holiday in Japan. On average, Australian travellers spent ¥234,972 during their Japan holiday, which equates to about $3100 AUD.*³
And with the Tokyo Olympics fast approaching, there's never been a better time to book your clients a trip to Japan.
But even without these promising statistics on hand, we think there are plenty of brilliant reasons why your clients should book a Japan holiday in 2020.
Read on to find out why we think your clients will love a Japan holiday in 2020.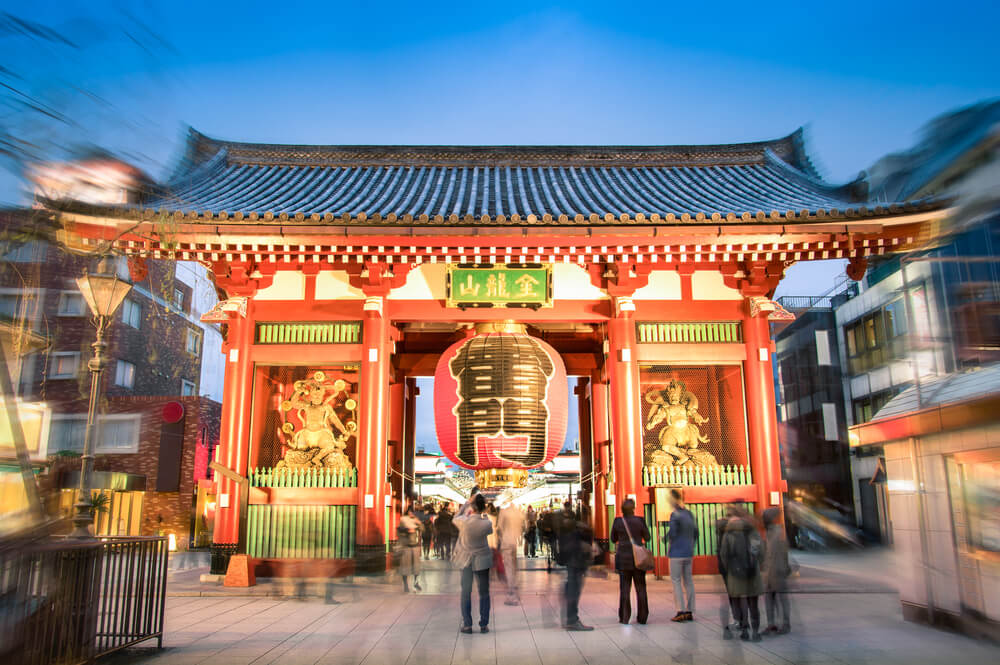 Where are the best places to go in Japan?
1. Japan is the perfect fit for every type of traveller
Whether it's a family, a couple, a group of friends or a solo traveller who's just strolled into your agency, Japan is the perfect destination for just about everyone.
For one, it's an incredibly safe country to travel through even if you're on your own, with a low crime rate and English signage just about everywhere.
Families with children won't find a lack of fun options for the kids while on holiday, with offerings such as Tokyo's Disneyland and DisneySea, Nagoya's Legoland and Osaka's Universal Studios – and that's just to name a few.
And if it's a loved-up couple who have just contacted you looking for a romantic getaway, what could be more picturesque than a week in idyllic Ishigaki, experiencing cherry blossom season in peaceful Saitama, or relaxing in a hot spring in Ikaho-Onsen?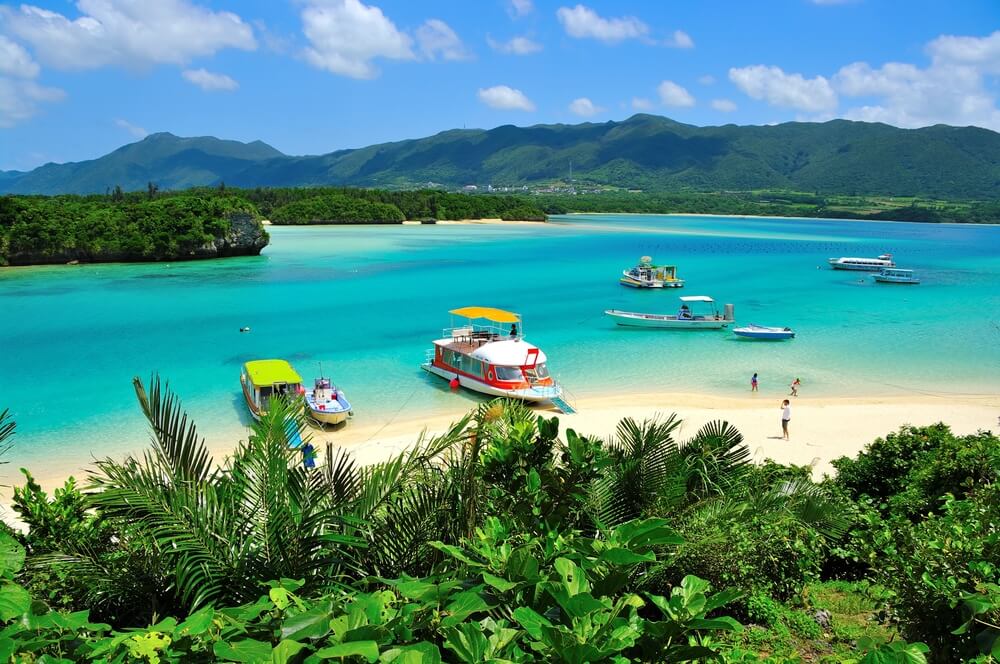 When you think 'Japan' you may not think 'tropical paradise'. But Ishigaki is just that and more!
2. Japan has something for everyone
Culture vulture, history buff, foodie, adventure seeker, shopaholic, or a combination of everything, Japan is the kind of incredible destination that offers limitless options no matter what most interests your clients.
It's bursting at the seams with history, with feudal era castles that stand proud and regal above their castle towns, and more museums than you can poke a pair of chopsticks at.
As for culture, Japan has staunchly protected its cultural heritage for centuries, and despite the onwards march of modernity, you'll still find that many Japanese people have a special place in their hearts for the customs and traditions of their ancestors.
When it comes to food, you won't find better options for fresh and tasty local cuisine than in Japan. Every area in Japan has its own specialities – ranging from fresh seafood to world-class beef, hand-made noodles to flying dango. And when the Japanese put on a spread, they don't do anything by halves.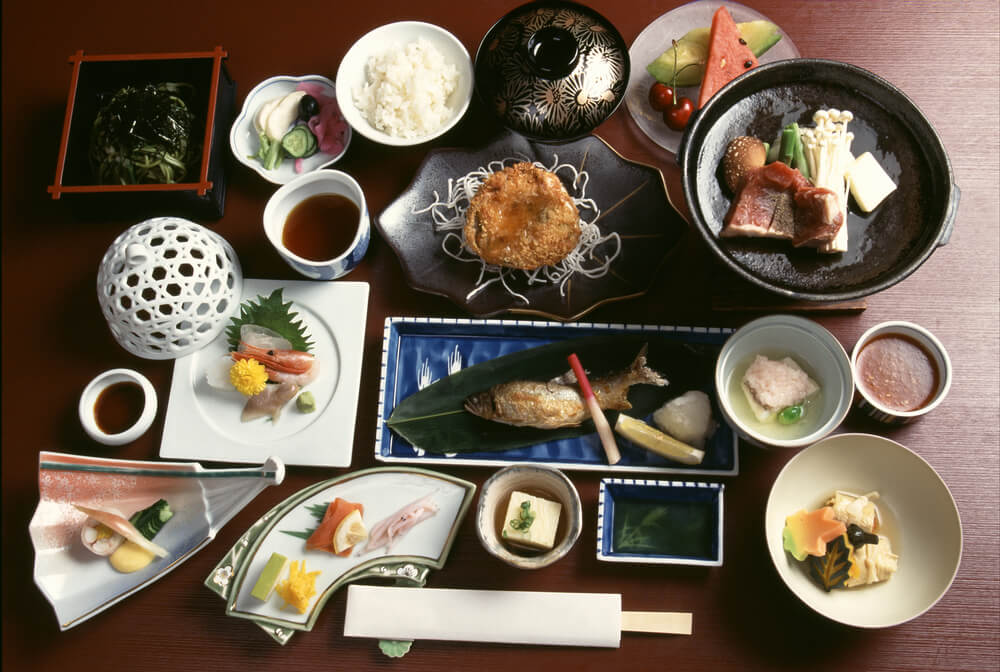 Kaiseki ryori is the term used for multi-course Japanese haute cuisine dining. Presentation is just as important as the quality of the food, and no detail is overlooked.
If your clients are after adventure, Japan offers some of the world's most beautiful hiking trails, not to mention incredible back country skiing in the winter season.
As for shopping… Japan's fashion scene is an unparalleled kaleidoscope of trend-setting designs, some outlandish, others modest. But for the more eco-conscious shoppers, that doesn't necessarily mean they have to buy everything brand new. Japan has a thriving second-hand clothes market, and in just about every city, your clients will be spoiled for choice when it comes to second-hand shopping. The Harajuku fashion scene may have had its time in the sun, but there are still remnants of that bygone era in second-hand shops around Japan.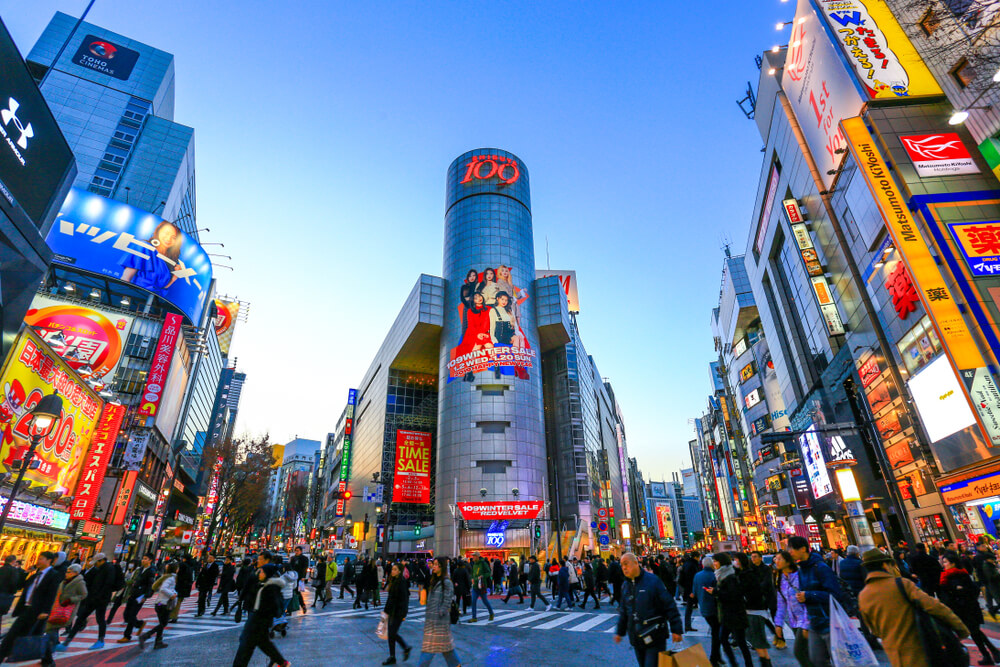 Shibuya 109 is a Tokyo icon – and the perfect place for shopaholics to shop 'til they drop.
3. Book Japan all year round
As mentioned above, January (perhaps surprisingly), saw more Aussie visitors to Japan than April.
This is more than likely due to the fact that Japan's unparalleled powder snow continues to draw Aussie skiers and snowboarders year after year to its mountain resorts. But even travelling through Japan's cities in winter has its benefits: Off-peak means that accommodation is much cheaper in some cities, and there are less tourists at major tourist spots, so your clients will come home with beautiful photos of Japan without other tourists cluttering up their shots!
Spring brings beautiful cherry blossoms, while autumn covers the Japanese landscape in fabulous colours as the maple leaves change from green to gold to orange and red. Summer is hot and humid, but travelling through areas like Hokkaido during the summer months can be top notch.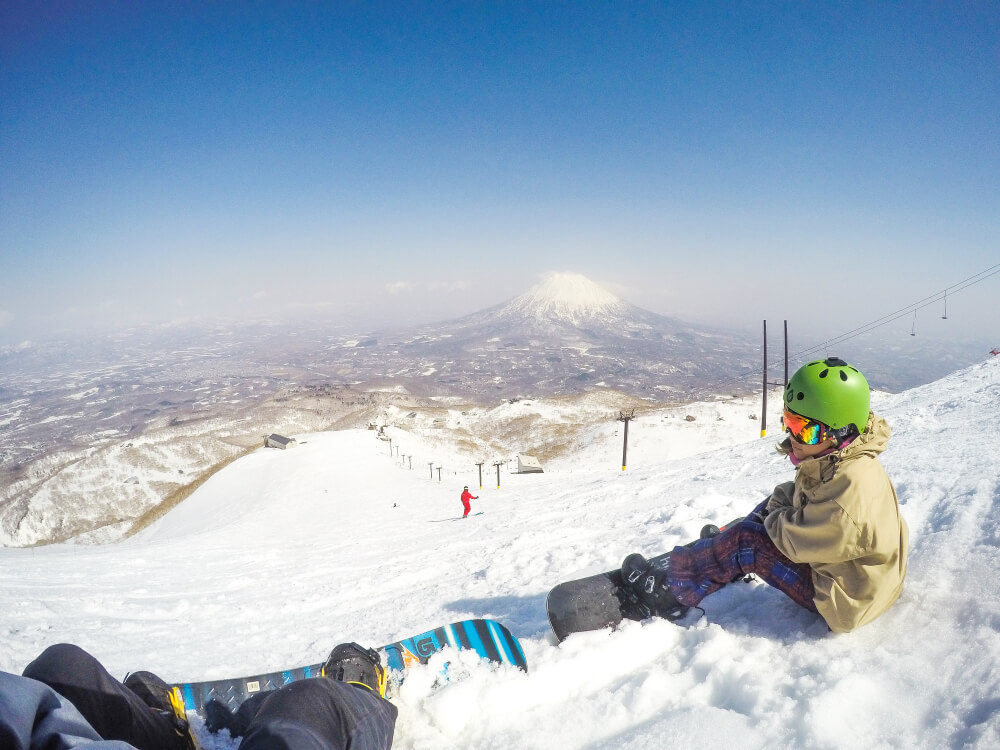 Japan's legendary powder snow is unbeatable.
4. Not EVERYTHING'S been discovered yet
For a lot of travellers, the hot spots to see in Japan are Tokyo, Kyoto and Osaka. But the last few years have seen a rise in popularity of the 'new' Golden Route – Kanazawa, Takayama and Nagano.
Easily accessible, these cities offer travellers a glimpse at a slightly different side of Japan. Kanazawa offers the same old-world charm as Kyoto but with a personality all its own, while Takayama is a tangible link to Japan's feudal past. Nagano is a fun, easy-going city on a smaller scale than sprawling Tokyo, but this makes it easier to get around (and it's a lot harder to get lost here). It's also surrounded by stunning mountains, which provide an incredible back drop against the city's myriad bars, restaurants and shops.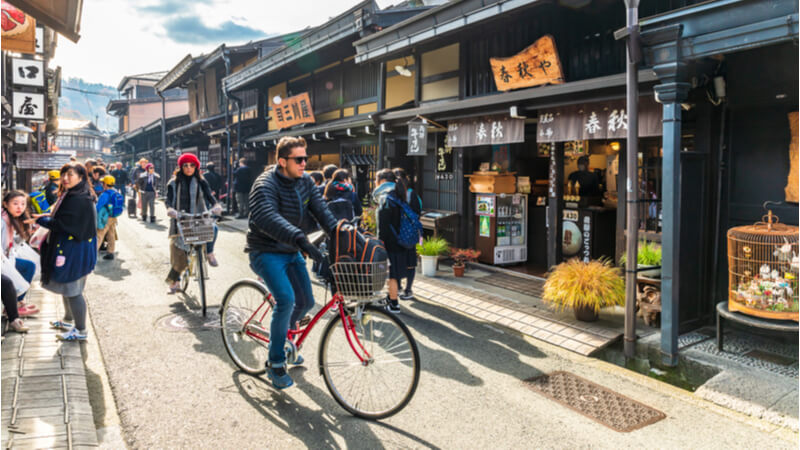 The preserved old town in Takayama offers a glimpse into Japan's feudal era past.
Or if your clients really want to see something new and different, there's plenty of places still left to explore that aren't on a lot of tourist's radars, like Fukui, Niigata, Ise and Matsue. The only hurdle – the further away from the major cities you go, the less people you'll meet who speak English. Our solution? Book your clients on a guided Tomato Travel tour that shows them some of Japan's best hidden gems, or a guided hiking trip that will take them deep into the heart of Japan.
More than this, Japan has proven to be one of the most popular places for Aussies to revisit.*⁴ So even if they've already seen the big cities, a second trip would allow them to see something a little different.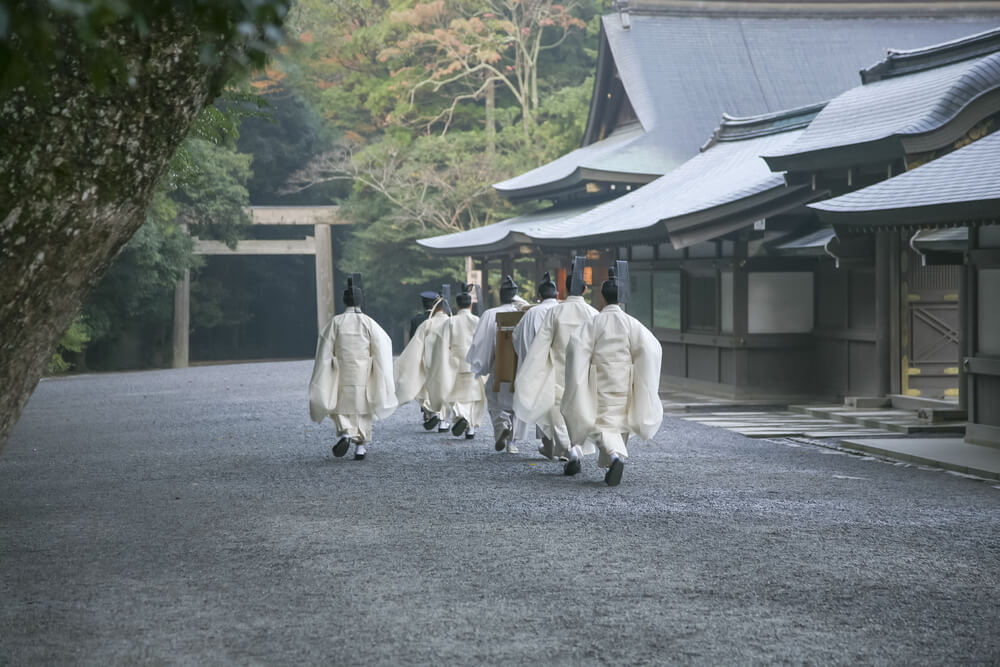 Ise Jingu in Mie prefecture is Japan's most important Shinto shrine, though it doesn't see as much international tourist traffic compared to nearby Nara or Nagoya.
5. Our travellers have amazing things to say about Japan
There's no doubt about it –Tomato travellers have a lot of positive things to say about Japan. How do we know this? Because they're more than happy to tell us all about it.
What people comment most on when they travel to Japan is how friendly the people are and how clean the city streets are.
Clara told us about her Tour de Kyoto cycling and hiking tour: "It exceeds all my expectations! Japan has the best roads to ride with such beautiful landscapes."
Claire travelled with us on the Japan Discovery tour and told us: "The service was amazing, the history was great, the people are wonderful [and] so polite [and] will try and help if they can. It was a great experience and will definitely do another."
The verdict's in – you can't go wrong when you book a Tomato Travel tour for your clients.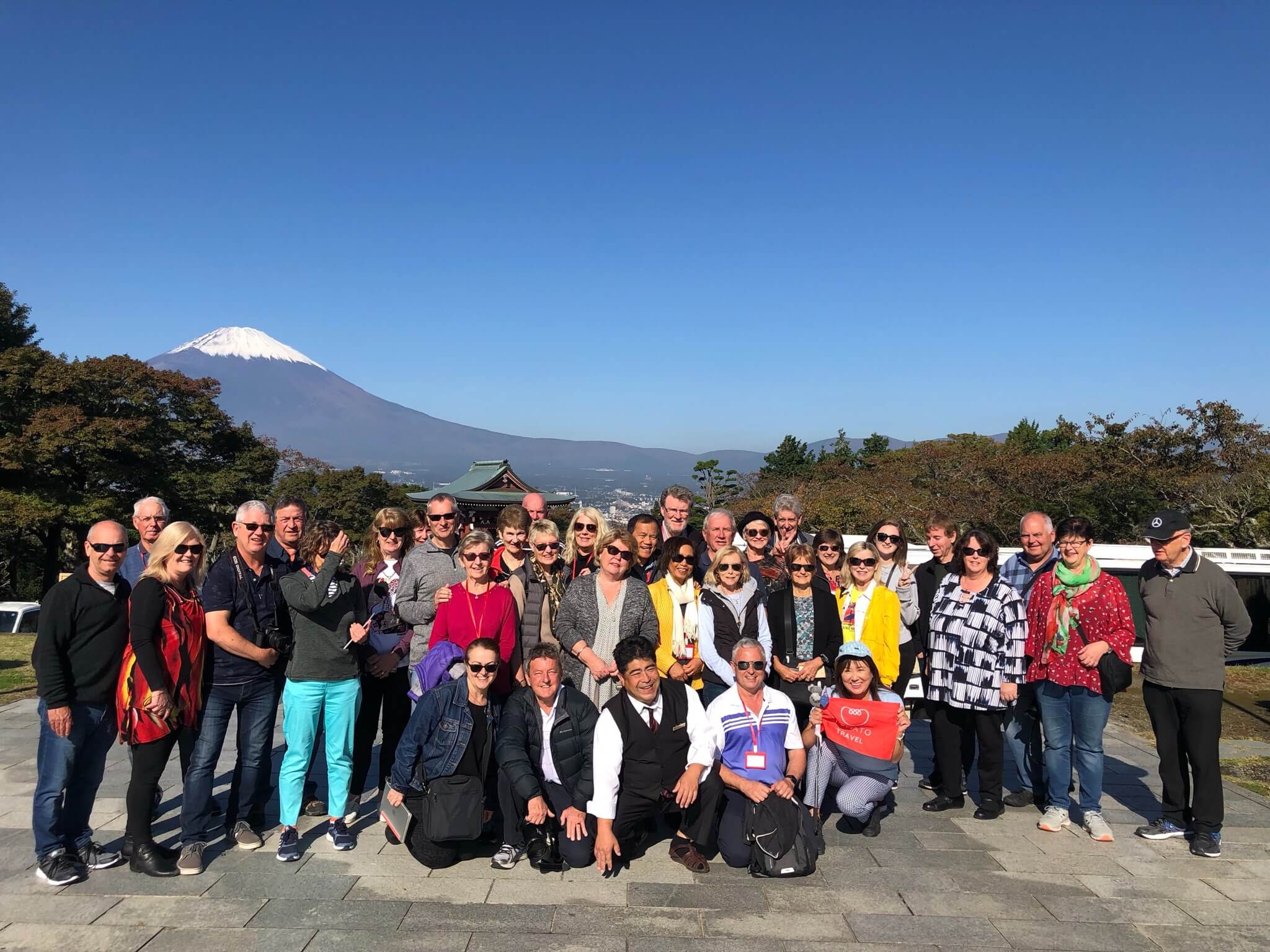 Your guests are bound to return home with wonderful memories after their Tomato Travel trip to Japan.
Has this got you feeling inspired?
Get in touch with us today to book one of our Japan tours. You can call or email, or follow us on Instagram, Facebook or LinkedIn.
Happy selling!
*1. Source: https://japantoday.com/category/national/No.-of-foreign-visitors-to-Japan-hits-record-high-in-2019
*2. Source: https://www.tourism.jp/en/tourism-database/stats/inbound/
*3. Source: https://www.japantimes.co.jp/news/2019/04/18/national/foreign-visitors-japan-top-30-million-fiscal-2018/#.Xh-fU8gzZaQ
*4. Source: https://luxuryescapes.com/press-releases/20191127/le-travel-report-2020.pdf