Recently, Halloween in Japan has been gaining more and more popularity. Japan has changed from a country that doesn't celebrate Halloween, to one that actually has a fair amount of cute and creepy goodness to delight international travellers with! While you might not see trick or treaters running down the streets, you will find a whole lot to love about travelling in Japan during Halloween!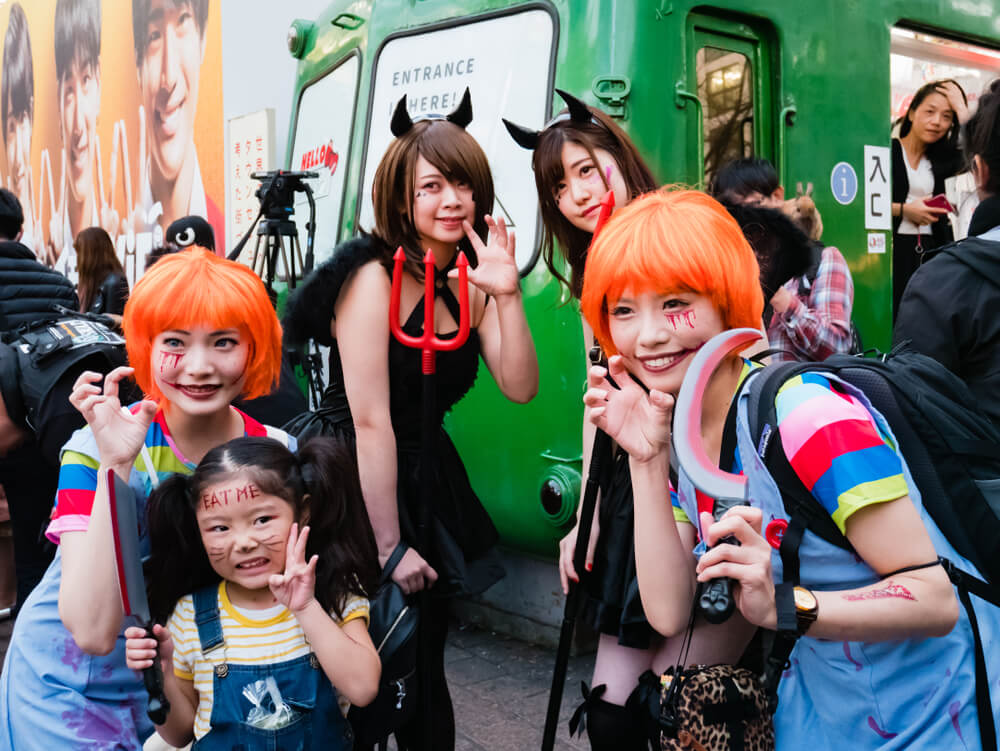 Many Halloween events run for the entirety of October, so you have plenty of time to enjoy the fun!
Firstly, is there a better time to book your holiday to Japan than when you can witness the autumn leaves and Halloween in one visit? Autumn is a special and beautiful time in Japan with a range of excellent food to entice and views to impress you. If you want to know more, read our guide to travelling in Japan during autumn here.
Now, let's find out why Halloween in Japan promises to be such a memorable holiday.
The Gruesome (and Delicious) Foods
An important aspect of Japan travel is eating. Seriously, the food is well priced, nicely presented and mouth-wateringly good. There are many restaurants boasting interesting Halloween choices, where they'll turn pancakes into monsters or burgers into werewolves. As Halloween in Japan continues to gain more popularity, so does the Halloween menu.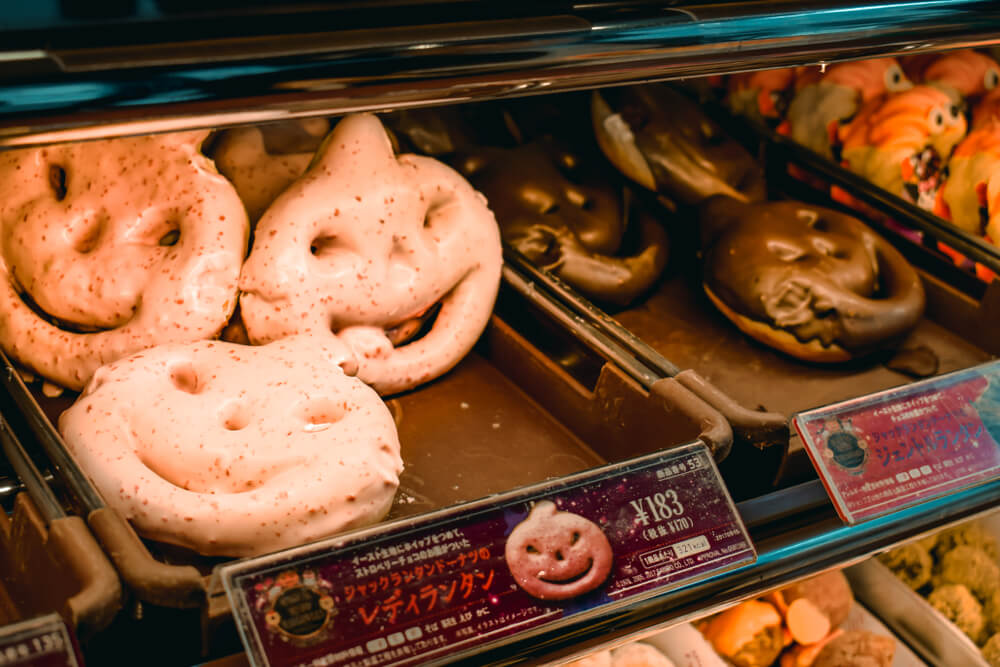 Prepare your belly and your food photography skills because Japan's edibles are often better than they look!
Popular Halloween flavours are sweet potato and pumpkin, which are the perfect colours for decoration. You'll see pumpkin cakes and black cat donuts wearing purple witch's hats on your Japan trip. Bakeries particularly love decorating their soft, thick creamed cakes for Halloween, and are open everywhere.
Experience family-friendly thrills at these world-class parks
In terms of exhilarating travel adventures, both Disneyland and Universal Studios Japan (USJ) will steal your heart. These parks have a certain magic to them, whether it's the staffs' infectious smiles or fans carrying backpacks adorned with character keyrings, you'll find a lot of Halloween offerings at both parks.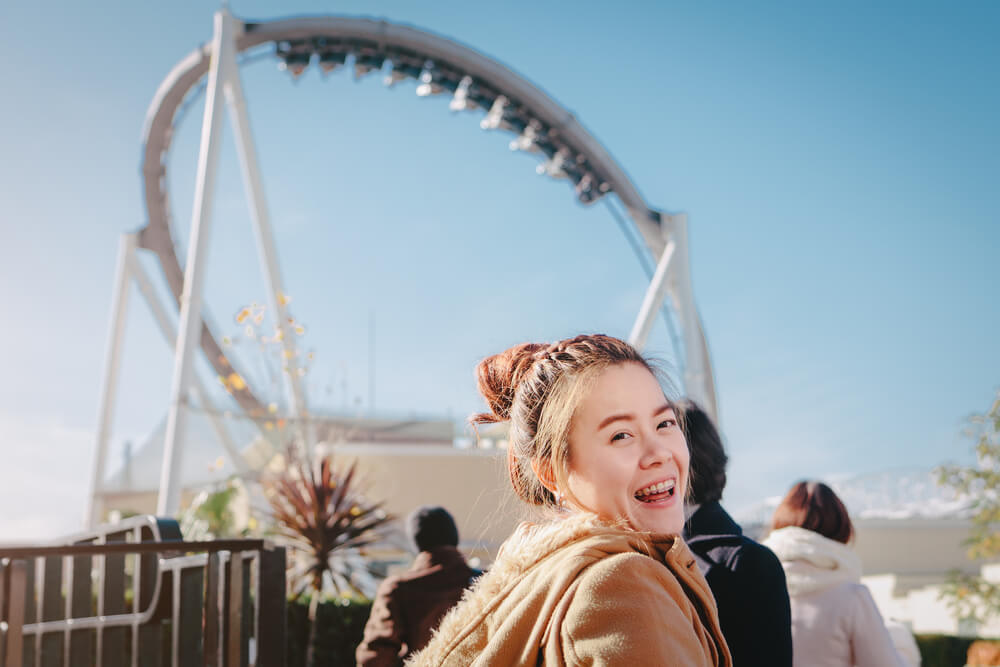 The Japan theme parks are clean, the staff give top tier service with dashing smiles, and have rides that are fun for everyone!
At the top of the list, Disneyland has its world-famous parade all decked out in blacks and purples, redubbed the Spooky Boo Parade! See all of your favourite characters in their best Halloween ware as they make their way through the park singing and dancing. The crowd will unabashedly join in dancing, one of the many reasons Japan travel is so unique. The Japanese truly embrace fan culture.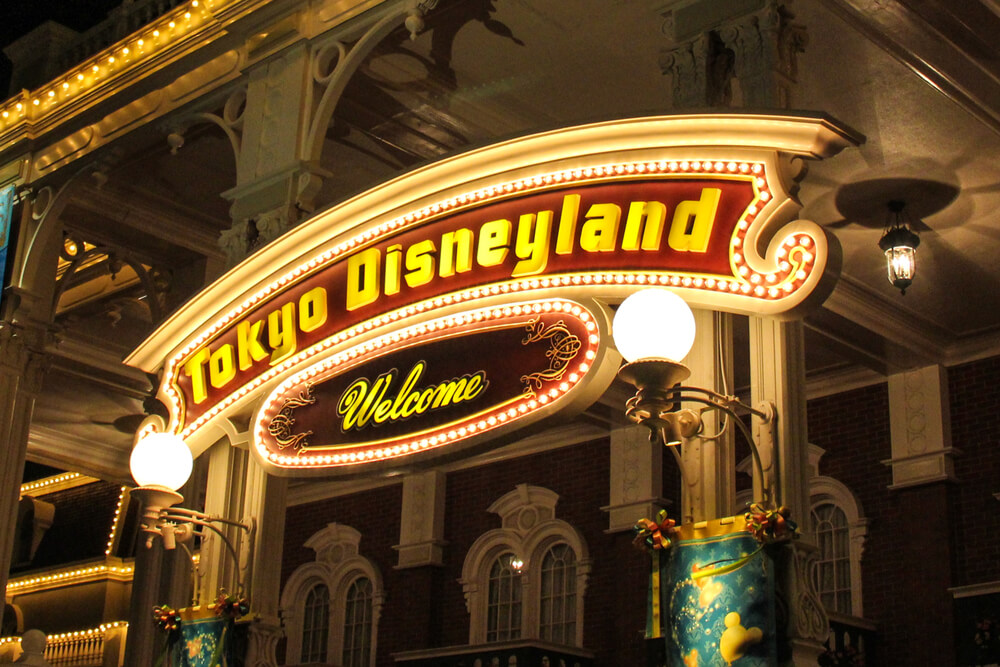 The Tokyo Disney parks and spectacularly decorated, you'll feel you've entered a whole new world.
At night the much loved Disney castle will be lit up with fireworks with an awe-inspiring light show, statues around the park will be decorated in their Halloween best, and magical menus will be available at selected restaurants, such as The Nightmare Before Christmas menu at the Park Pavilion.
You can also buy exclusive Tokyo Disneyland merchandise, including Halloween themed Mickey ears, but the best part is that you have the freedom to dress up as your favourite Disney character.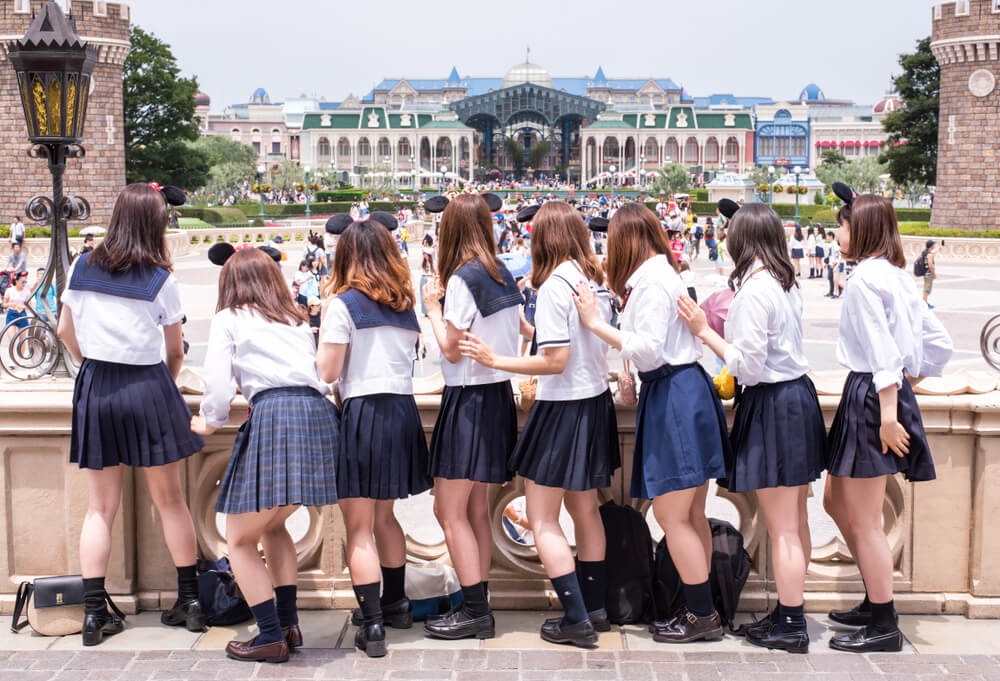 This is a common sight at the Disney and USJ Parks - groups of people wearing coordinated outfits!
That's right! Exclusive to Disneyland Japan, for a certain period of time you are allowed to dress as your favourite Disney character. You will need to bring your own Disney themed costume, and there are other rules to adhere to, but this is an opportunity you won't get at the American counterparts. Even if you don't dress up yourself you will be wowed by the costumes you see, especially families in matching outfits.
Back in Osaka, USJ has just as much to offer. Some of their rides are changed for added spookiness and there are a ton of survival horror mazes to scream your way through. USJ also have a selection of special Halloween foods and banquets, some restaurants even serve cocktails or have immersive nightmare theatres.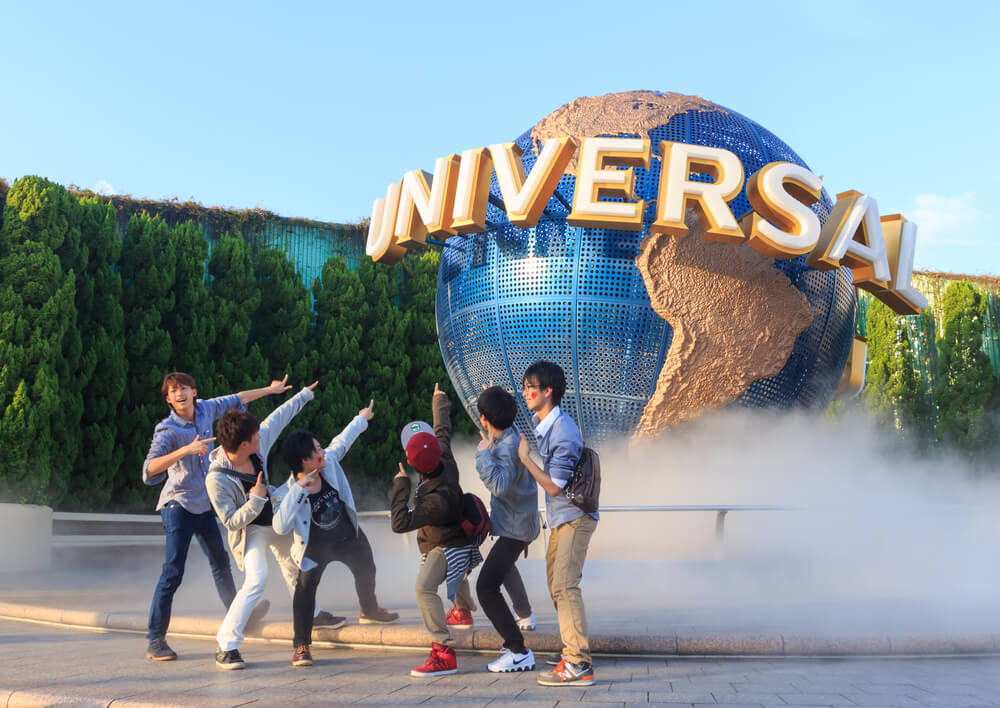 For even more thrills, twists and turns, look toward the Hollywood inspired USJ!
At night, zombies enter the park to roam with the punters. The Japanese tend to scare very easily, so expect the night air to be full of screams and chills. For the USJ night parade, anything could happen! You might see a zombie minion or a bloodthirsty dinosaur, but it's sure to be an impressive experience for your Japan holiday.
It's not advised to go to these parks on a weekend or a public holiday. During busy periods the ride queues can be over 3 hours long, so talk to your Tomato Travel specialist about the best days to visit.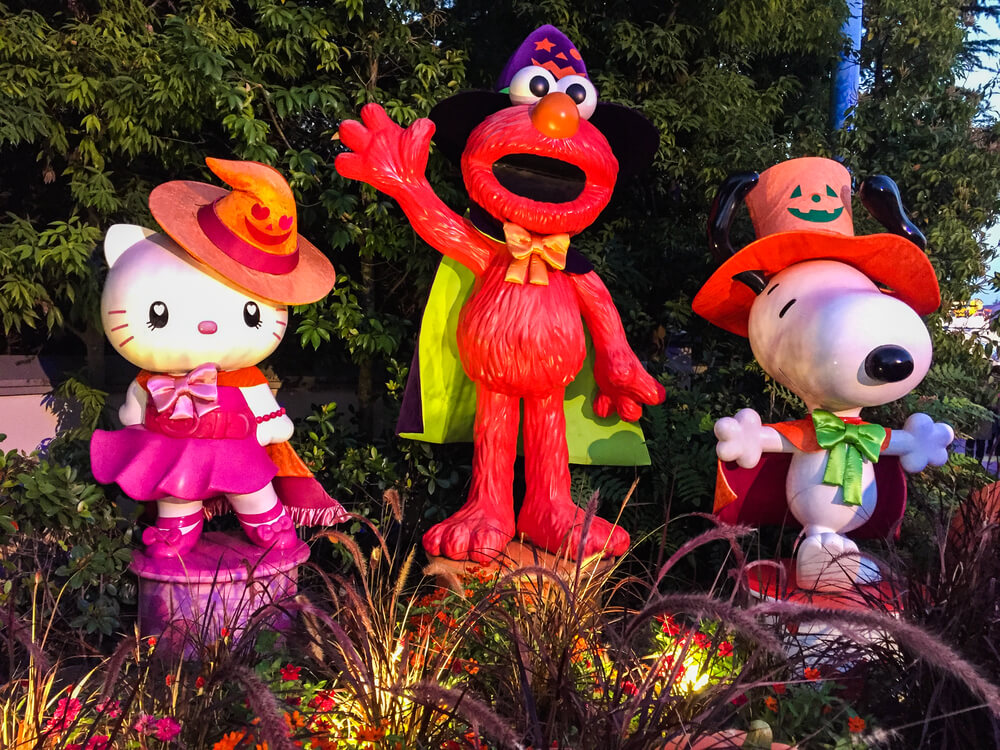 USJ has rides for everyone, including the little ones! The Universal Wonderland has whimsical rides to entertain all ages.
If you want to do something different, why not hit up Fuji Q Highland where the rides are terrifying 365 days a year? The park is decorated for Halloween, including the truly chilling Thomas Land. Only a one-hour bus ride from Tokyo, Fuji Q is a forerunner for the world's tallest and craziest roller coasters. As a bonus, you'll be able to see the beautiful Mount Fuji up close!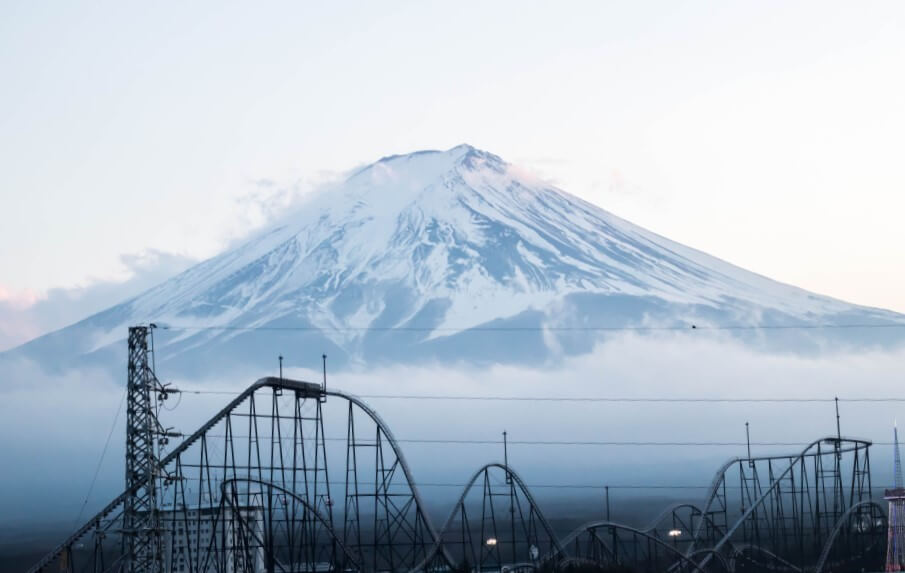 Possibly the most beautiful backdrop of any theme park, Fuji Q offers a stunning view with their thrilling rides!
Enjoy street festivities with friendly locals at famous locations!
Now, no Japan Halloween guide would be complete without a mention of Shibuya Halloween. The station is flooded with people in all sorts of costumes celebrating Halloween under the towering 108 building. This is sure to be a unique event for your Japan trip, and you're likely to make many new friends over the night. Shibuya Halloween can be busy, so expect a big crowd.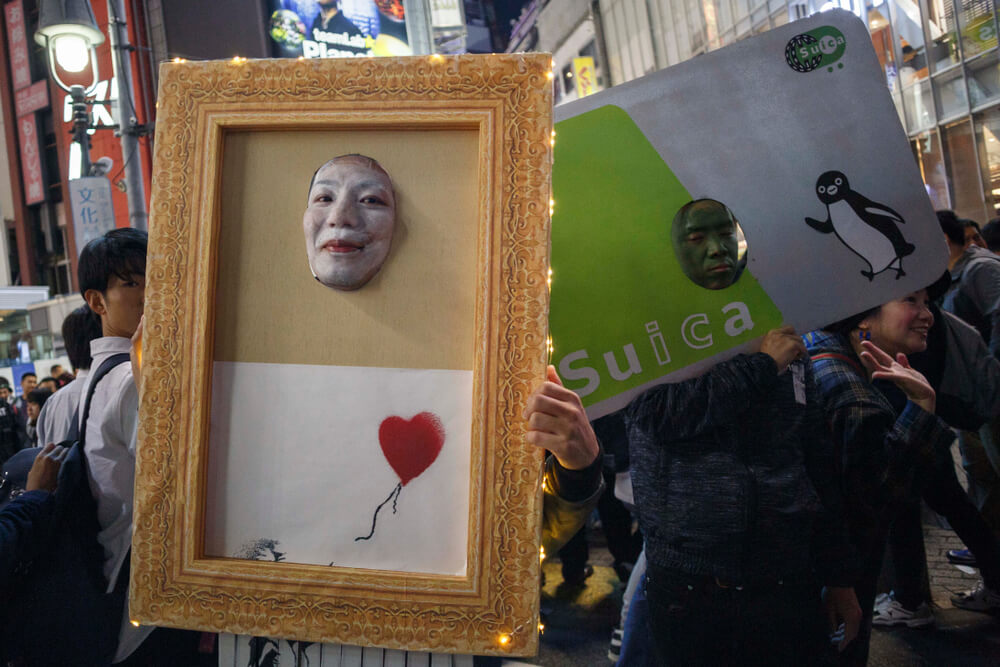 Look forward to seeing all kinds of costumes at Japan's Halloween street party, held the weekend of and before Halloween in Shibuya and Osaka.
In 2018, the people of Shibuya partied a little too hard and public drinking has been banned in the Shibuya ward on the weekend of and before Halloween, but there are plenty of izakaya (Japanese bars) to explore.
If you're after something more low key, there are numerous bars in Tokyo that offer Halloween theme nights, or you can go to Osaka for their Halloween street party. The Osaka version is reportedly less crowded, but Osakans love to party, so bring your festive spirit!
The Osaka street party is a fun alternative to Shibuya, with a backdrop of the famous Dotonbori signs.
Wherever you go, be prepared to be impressed by the lengths some people go to make their costumes. If you can, dress up yourself. Stores like Don Quijote offer catchy theme music to listen to while you browse their truly bizarre masks and outfits, or head to Daiso to pick up a 100yen costume.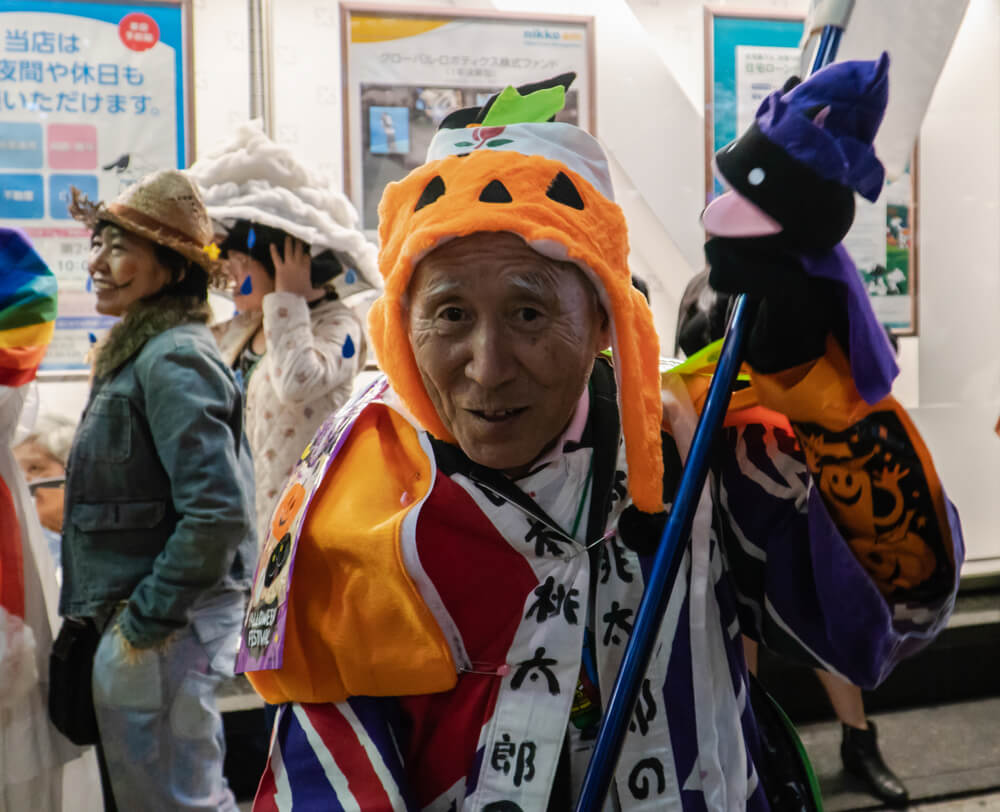 Everybody loves to join in the Halloween festivities in Japan, you'll encounter all ages at this inclusive street party!
Travelling in Japan is always an exceptional experience, but visiting during Halloween adds an extra layer to truly make your trip to Japan a once in a lifetime event. Whether you go to a theme park, a quirky cafe, or to one of the buzzing street parties, you'll find people who'll embrace you like you're their family or chat without acknowledging a language barrier. Halloween in Japan will only continue to get better and better, and it offers a truly magnificent experience for Japanese cosplay, food and adventure.
Are you ready for your terrifyingly fun Halloween Japan experience? Whether you're a theme park enthusiast, looking for a fun family adventure, or ready to meet the locals, we have plenty of options for your next Japan trip!
You can connect with us online or you can call us on 1300-680-057 to talk to one of our friendly reservations team members.
Don't forget to sign up to our newsletter to get the latest news on all our hot offers and promos, and to stay in touch on Instagram and Facebook. For travel agents, feel free to follow us on Linkedin.
Happy Halloween!