Who: Tomoyo is our friendly, talented, super positive tour co-ordinator. From our headquarters in Sydney, she liaises directly with our team in Japan. Essentially, she makes sure all our Japan tours run as smoothly as possible!
Where: Aichi, Gifu, and Ishikawa prefectures.
When: July 2019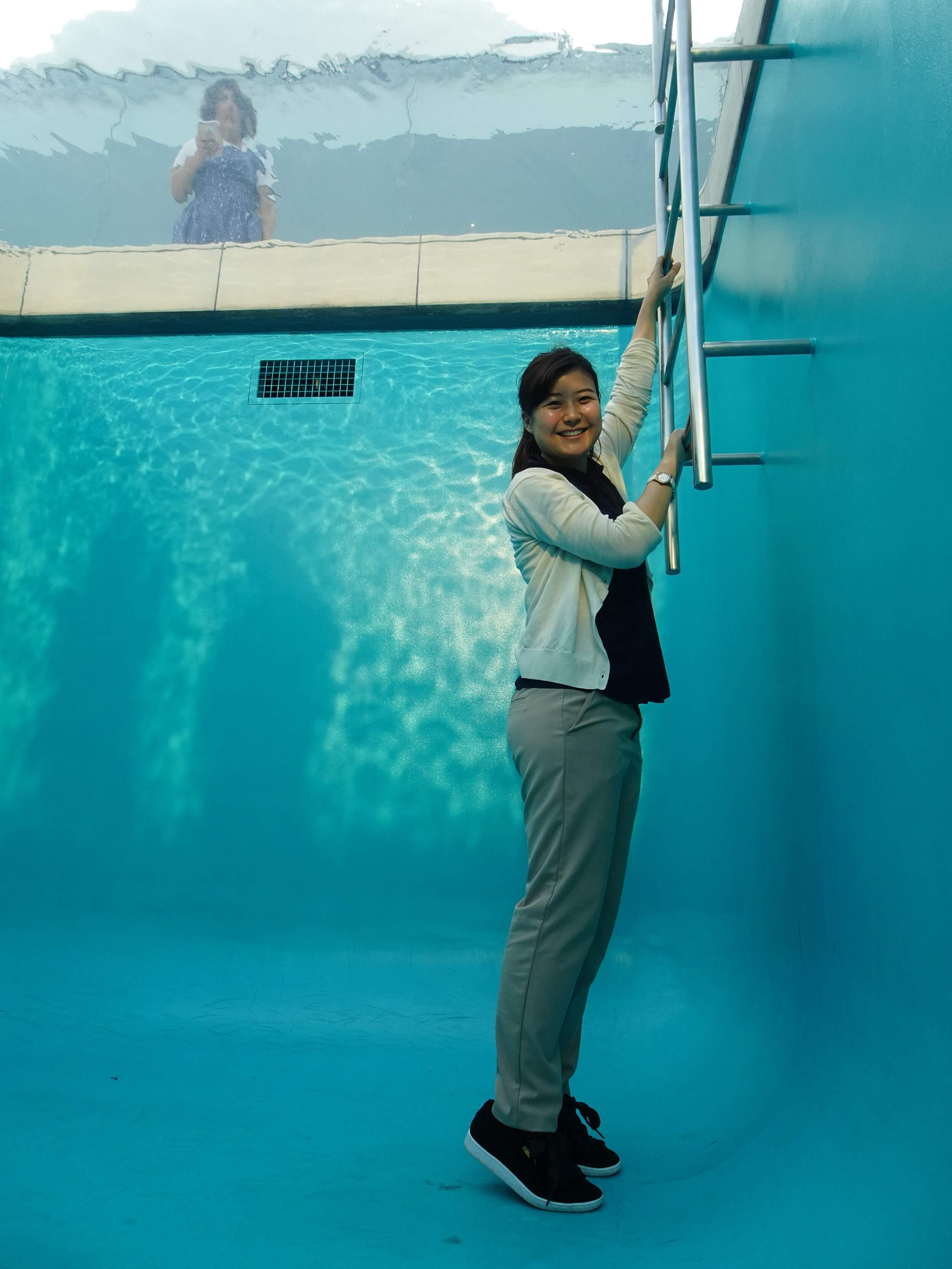 Hands-on art: Tomoyo at the 21st Century Museum of Contemporary Art in Kanazawa, inside the famous "Swimming Pool" by Leandro Erlich.
At Tomato Travel, we feel that the best way to ensure our guests have the Japan holiday of a lifetime is to make sure that our staff have the training, knowledge and skills to make that happen.
And what better way to improve our product knowledge than by experiencing Japan firsthand ourselves?
Originally from Kagoshima in Kyushu, Tomoyo was given the opportunity to travel to central Honshu, the main island of Japan.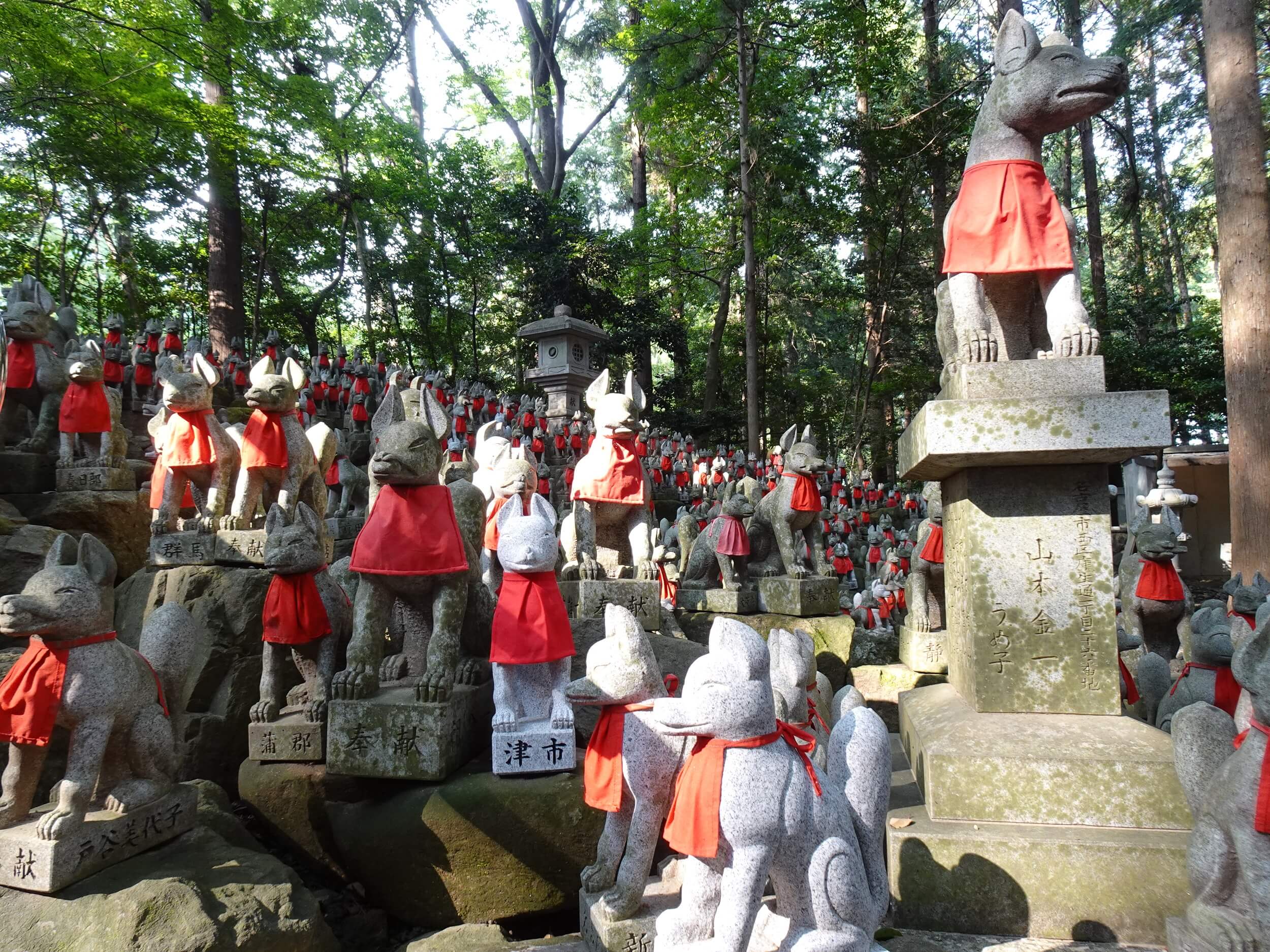 Fox statues at Myogon-ji Temple in Aichi prefecture, more commonly known as Toyokawa Inari. In the past,the temple was visited by such notable figures of history as Oda Nobunaga, Toyotomi Hideyoshi and Tokugawa Ieyasu.
During her Japan trip, she visited Inuyama and Okazaki Castles, watched a demonstration of traditional Japanese Ukai fishing, hiked the old Nakasendo trail, explored Kanazawa and Takayama, and got to sample some mouth-watering local Japanese food!
Read on to find out all about her amazing Japan trip, and about her top travel destinations in central Japan.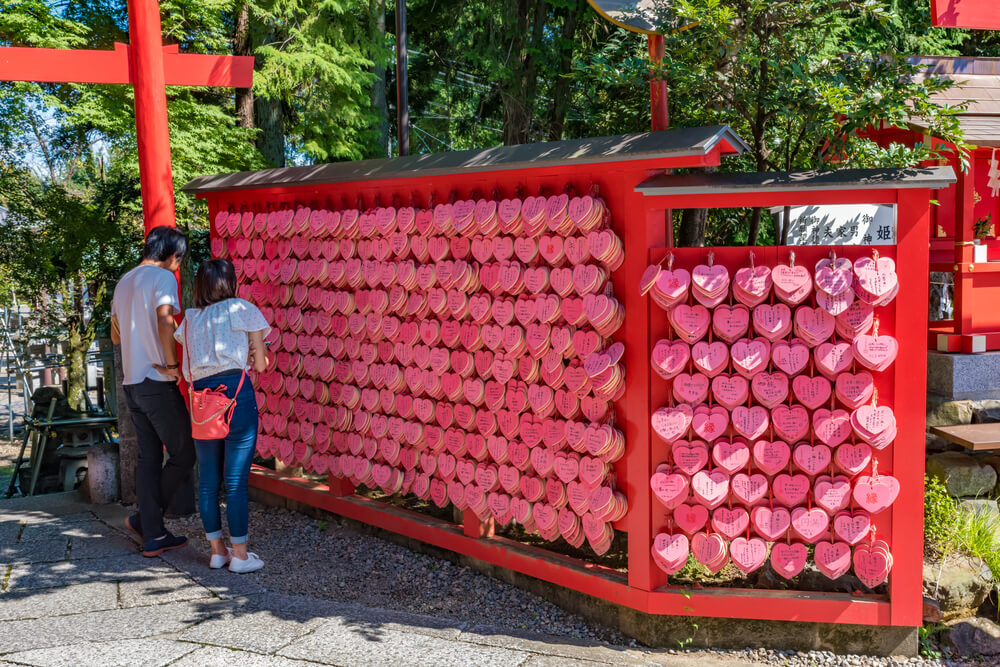 At Sanko Inari Shrine in Inuyama, you can write prayers on heart-shaped 'ema' plaques to wish for luck in love.
Q: What was your most memorable part of the trip?
A: It is hard for me to pick one as there were so many memorable places! Shirakawago was a beautiful place to visit, though. We walked through the village and I was amazed how the residents protect and maintain the old gasho zukuri houses. People still living there are dedicated and passionate about protecting their culture and educating visitors.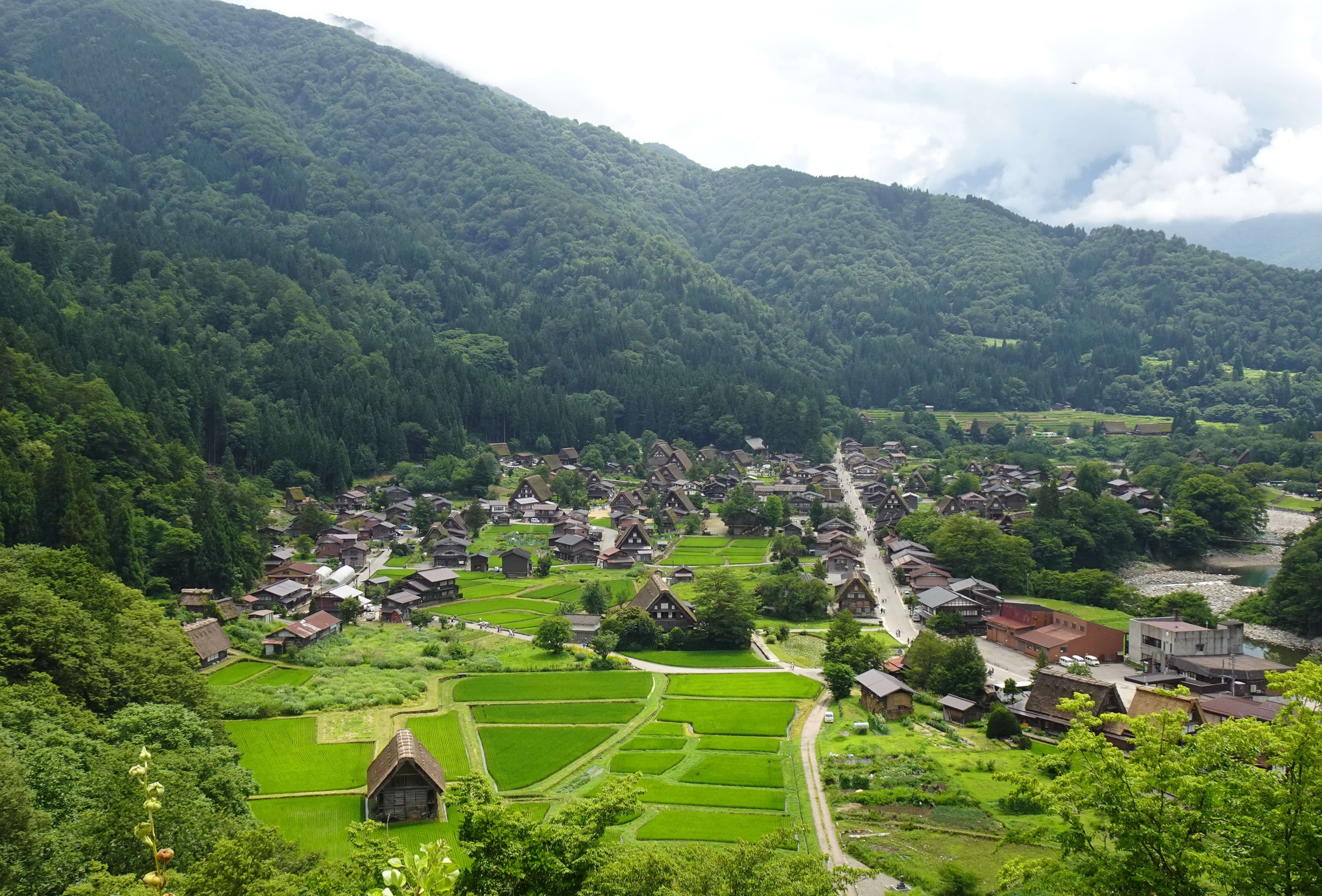 The view of Shirakawago from the observatory overlooking the village.
A cont'd: During our visit, we were lucky to have lunch at a gasho zukuri restaurant, which I was told was very popular and hard to book into (so make sure you book in advance!). The owner greeted us and showed us a post card with a picture of his house on it. He explained that he still lived in this house and I could see the pride in his eyes.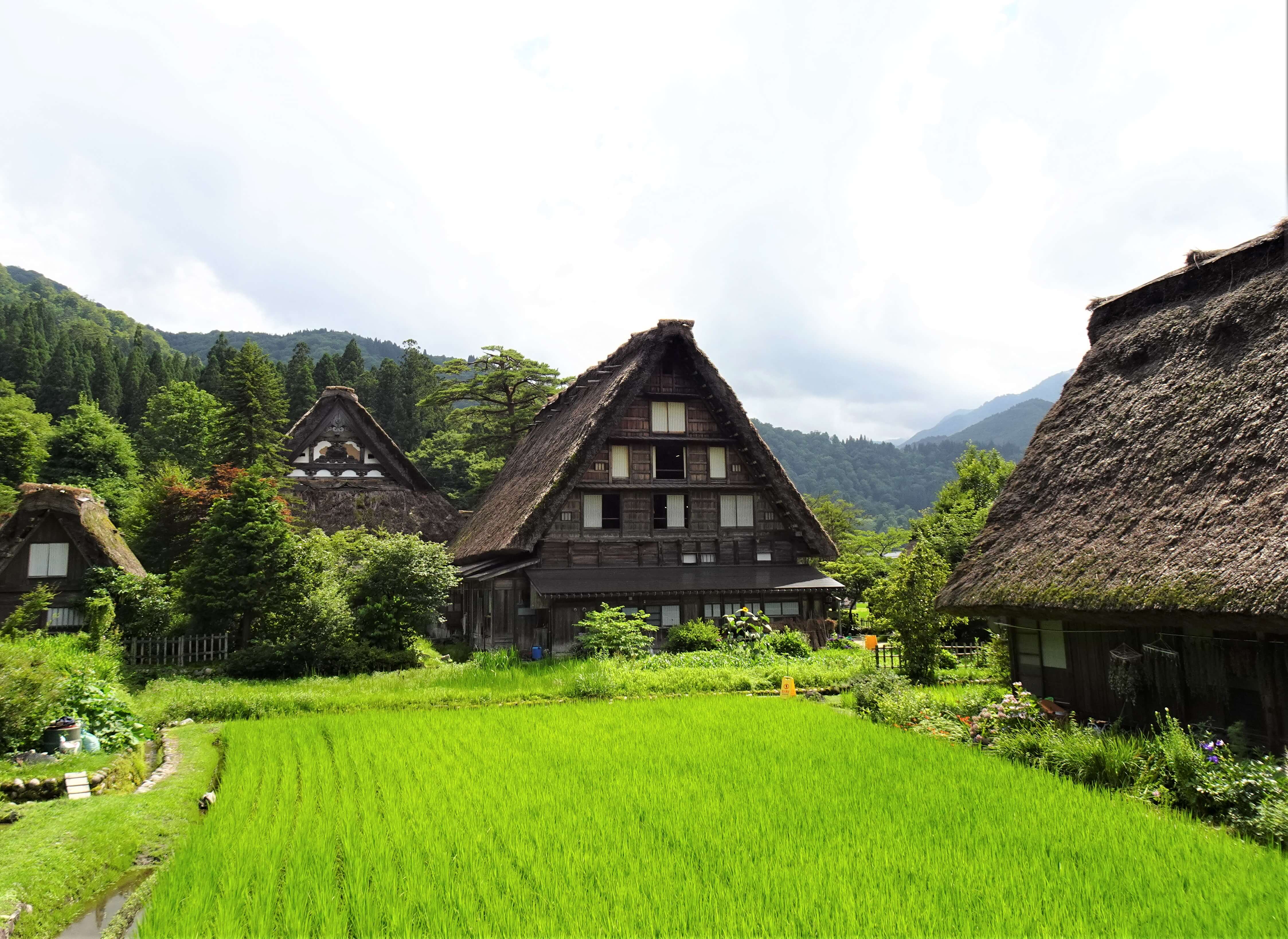 Traditional gassho zukuri farmhouses in Shirakawago. Some of these houses are more than 250 years old.
Q: What special local Japanese foods did you try, and which was your favourite?
A: There are many local foods in central Japan. In Aichi area, I especially loved the Hitsumabushi eel rice bowl, which is served with a fish-based soup. To begin with, you eat the rice and meat without soup, and then pour the soup into the rice like Japanese porridge. It is really unique, fun, and worth trying!
I also got to try Hida beef in Hida Takayama. It melted in my mouth and it was so delicious! There are many Hida beef restaurants in the area that people can visit, and there are also several sake breweries.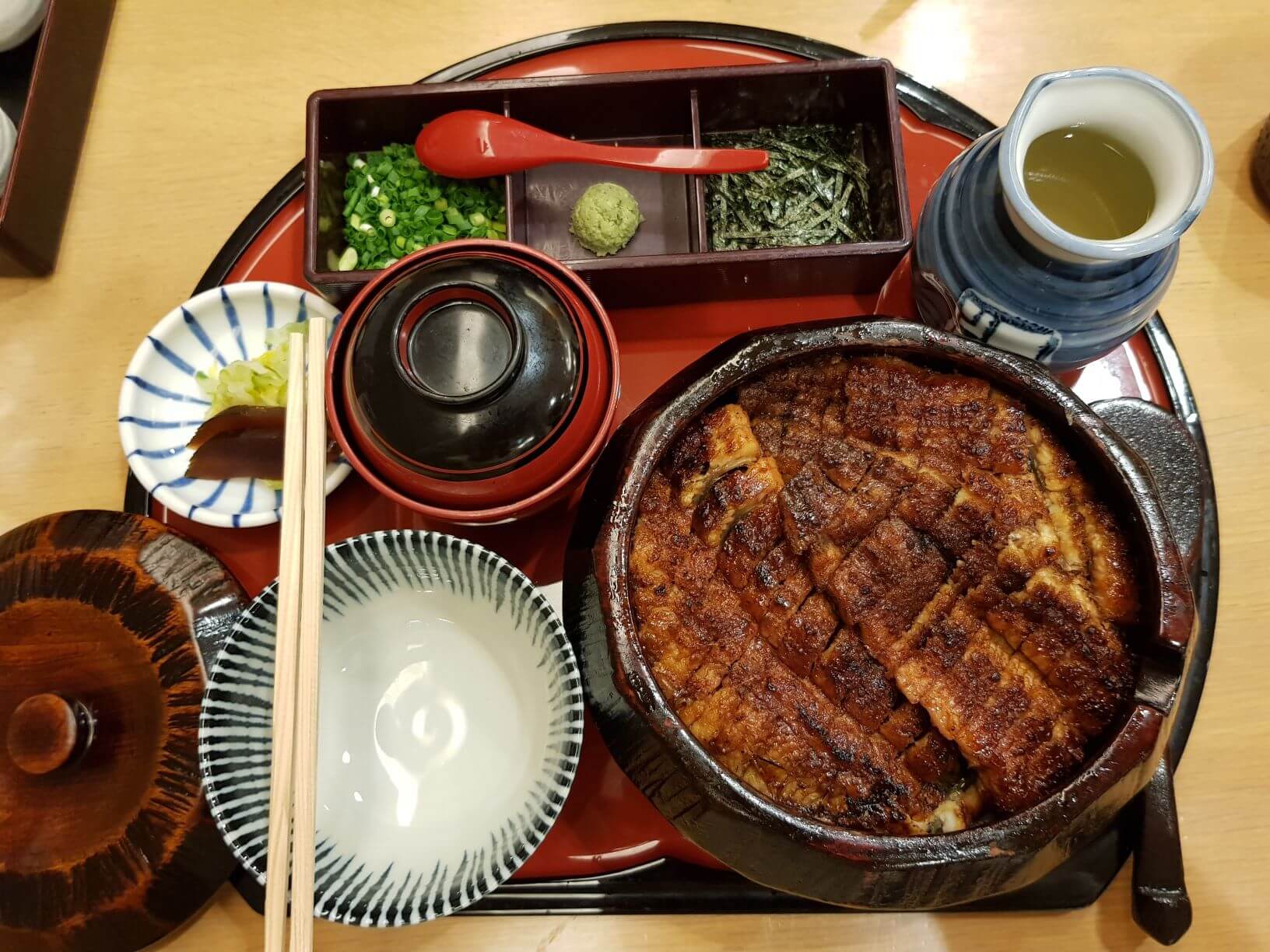 'Unagi' is the Japanese word for eel. Hitsumabushi unagi don is a delicious local speciality in Aichi.
Q: What were the main differences between Inuyama Castle and Okazaki Castle?
A: Okazaki Castle is a very important place in Japanese history, as this is where Tokugawa Ieyasu was born, the first shogun of the Edo period. If you are someone who is interested in Japanese history, I would definitely recommend visiting this castle. There is a museum inside, and walking through the castle grounds is very nice. As this is not an original castle, and has been rebuilt in recent times, it is very modern inside with plenty of English guidance.
On the other hand, Inuyama Castle is an original castle, and it brought me back instantly to the Samurai era. As I am from Japan, I have visited several Japanese castles in my life, but I had never seen a castle like this before. The wooden building made me feel nostalgic, and it really amazed me thinking how people managed to build these old castles without modern equipment.
If you're lucky, you can catch a performance by actors dressed in Edo period costumes at Okazaki Castle.
A: OK, here's a local culture question. It's a local custom for visitors to wash money at Sanko Inari Shrine in Inuyama. Why do people do this?
Q: It is said that if we wash and purify the money with the divine water, we will receive blessings and GREAT luck. Even though it is a small shrine, there is a very happy atmosphere and I saw many families and couples praying there.
There are also love-heart shaped ema (wooden plaque you can buy at shrines to write a prayer upon), which makes for a good photo spot!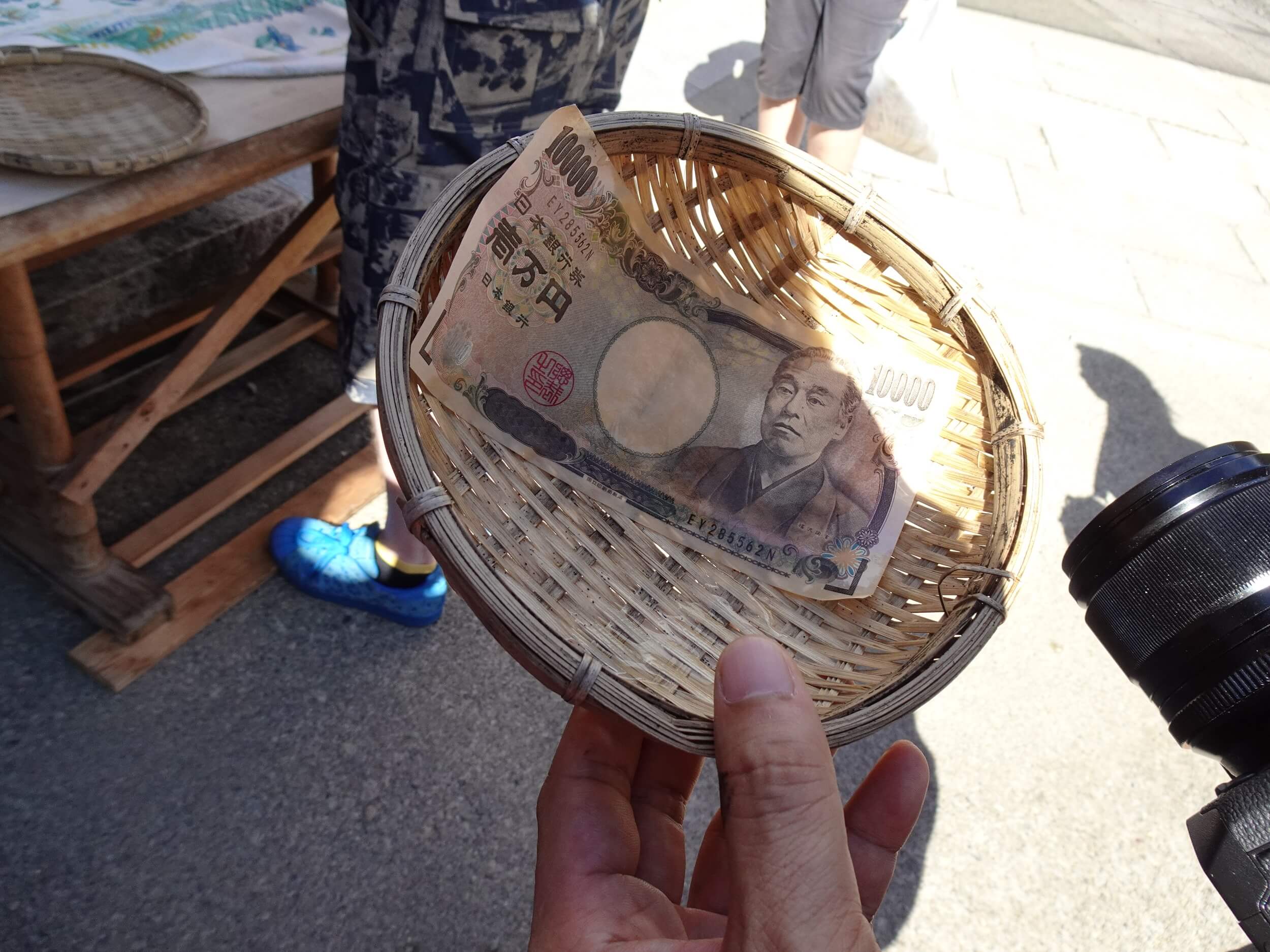 Wash your bills and coins at Sanko Inari Shrine. Place the money in the basket, then ladle water over it to purify the money and bring good luck!
Q: You also tried Kaga Yuzen dyeing, which is a local art that was perfected in the Kaga area in Ishikawa prefecture. Do you think this is a good way for international tourists to learn about local culture?
A: When I travel, I always want to bring something back for myself. I also like experiencing the local culture wherever I can. Kaga Yuzen design has a long history in the area and the designs are so beautiful. I am not an arty person and not good at drawing, however, the Kaga Yuzen dyeing was not difficult, and it was amazingly fun for me!
Each of us in the class had their own taste and style, so all the handkerchiefs were unique and it is nice knowing that I have something that is really one of a kind! I think it is a very special souvenir for myself.
We offer an optional excursion to the Kaga Yuzen Centre, where you can try creating a Kaga Yuzen handkerchief for yourself. Click here to learn more.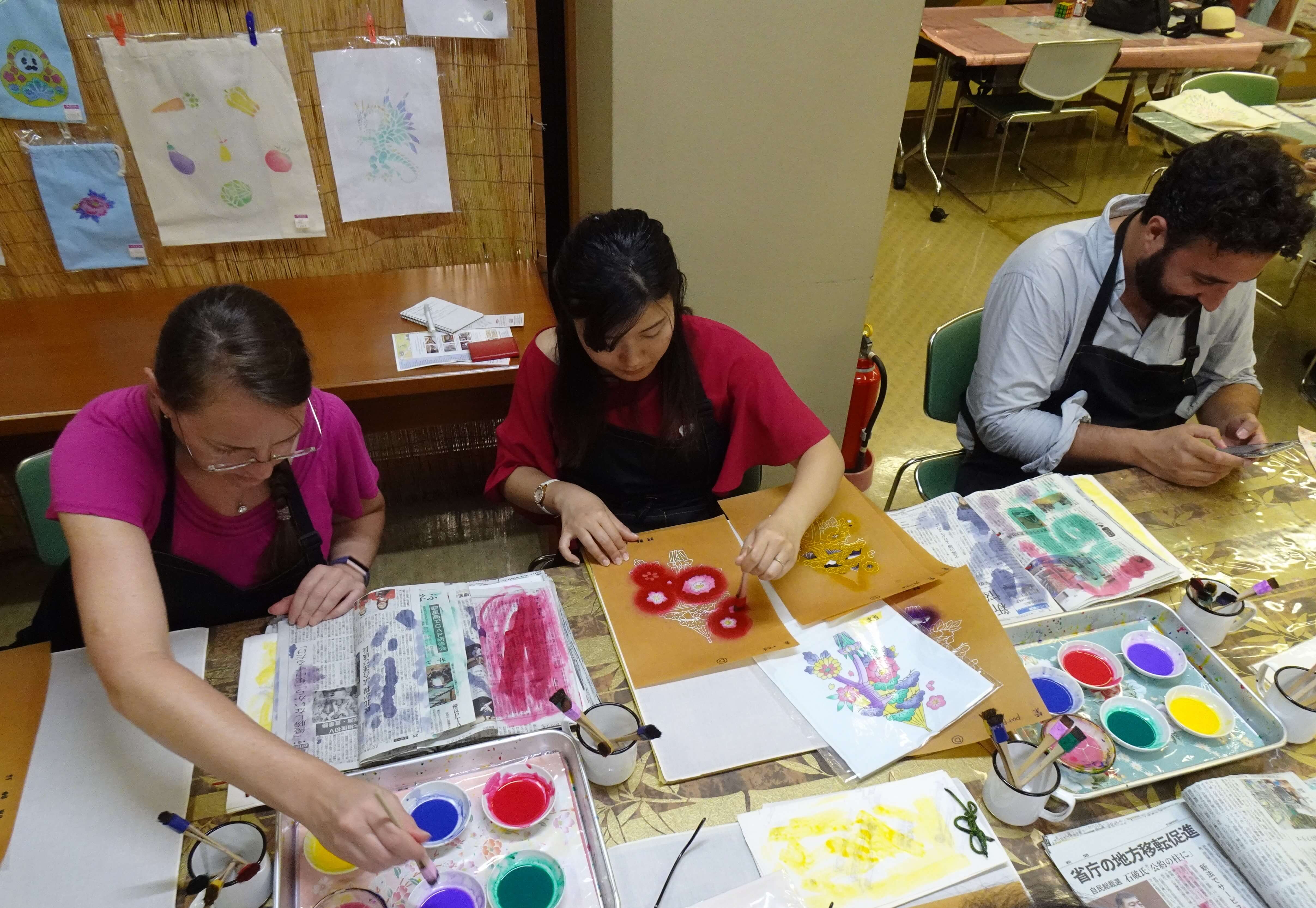 Create a unique souvenir for yourself to take home!
Tomoyo's top travel spots in central Japan
If you're thinking of booking a tour through central Honshu soon, or are just looking for some travel inspo, these are the top places that Tomoyo recommends after experiencing them first hand.
Walking the Nakasendo, Gifu prefecture
This was one of my favourite parts of the trip!
Once we began our trek along the Nakasendo trail, I felt like I was in a different world. I could hear birds singing as we enjoyed the beautiful scenery, and I felt a deep connection to nature.
When we began to get a bit tired, we arrived at a little rest house. The owner was an old Japanese man who welcomed us warmly and served us green tea. There was also a visitors' book where people from all over the world had written their happy thoughts and memories.
Also, the old post towns connected by the Nakasendo are definitely worth visiting, even if you don't hike the trail (you can take a bus in between). Magome and Tsumago have been preserved since the Edo period, and walking through the old streets creates a very nostalgic feeling.
Highlight: The breathtaking scenery.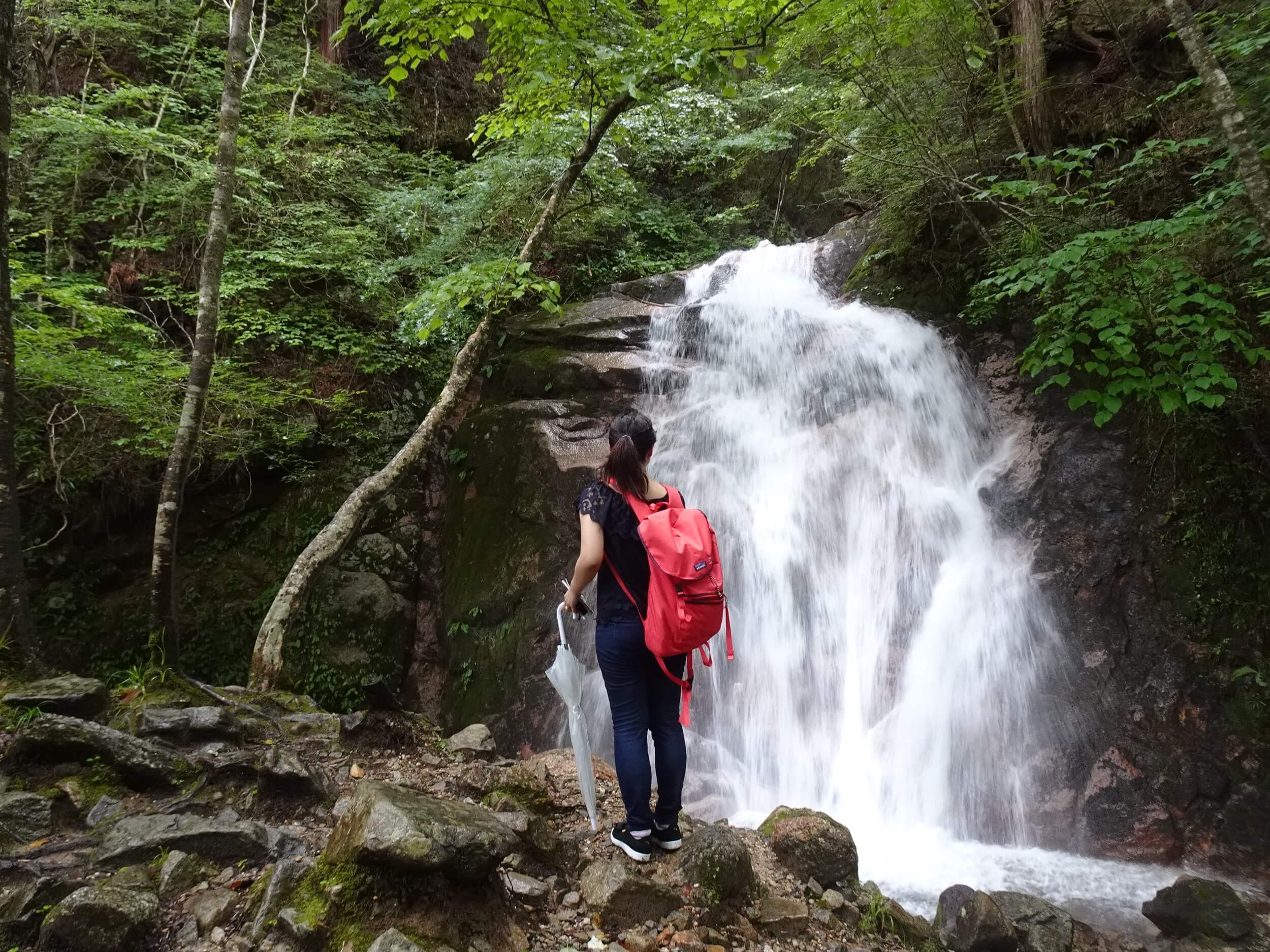 The Nakasendo trail ('Road through the mountains') was one of the main foot traffic highways that connected Tokyo, then known as Edo, to Kyoto during Japan's feudal era.
The preserved post town of Magome. Peasants, lords, samurais, monks, peddlers and travelling artists all used the Nakasendo to travel between Edo and Kyoto, and would have stopped in Magome for a rest along their journey.
Ukai fishing on the Kiso River, Aichi prefecture
Ukai (cormorant) fishing in Japan is an ancient tradition that has been carried on for many centuries.
It taught me how the local fishermen once lived and survived, which was very interesting. It is also interesting to see that this old tradition is still being kept alive today to preserve Japan's cultural heritage. It was exciting to watch the ukai birds catching fish.
Highlight: Being able to experience an ancient Japanese tradition up close.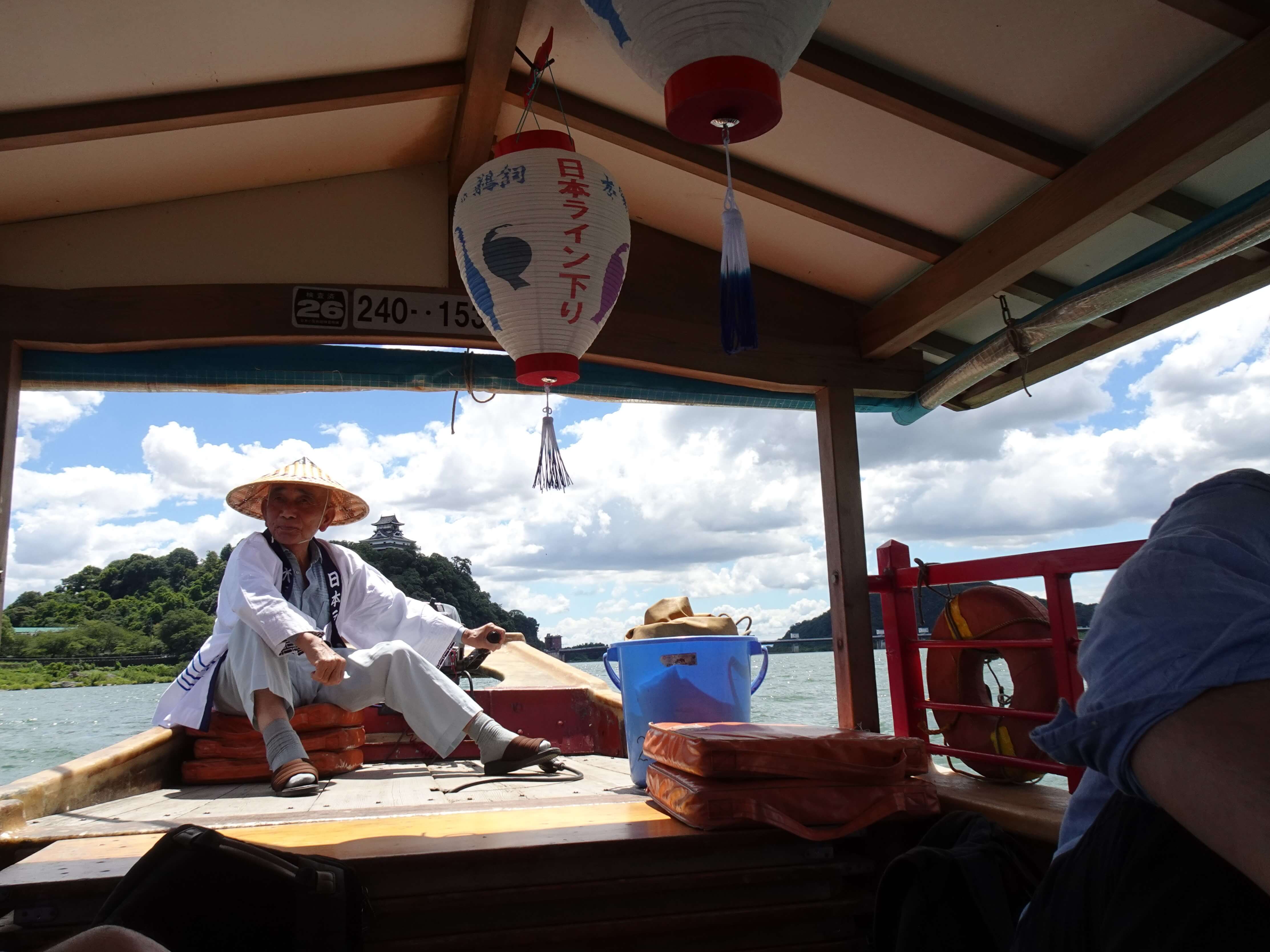 Cultural tourism can help to keep ancient traditions alive and educate travellers.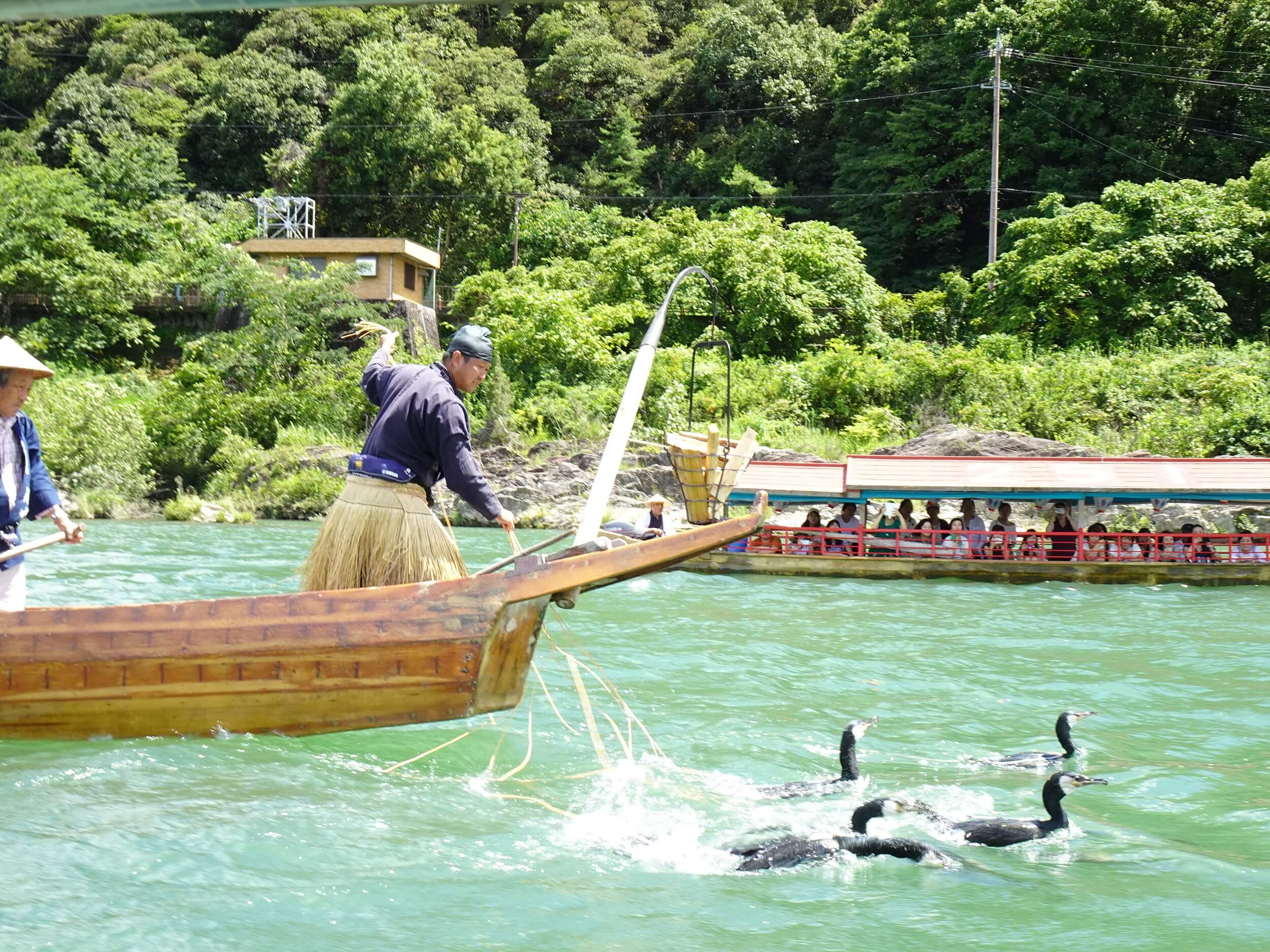 Hard-working cormorants being used to catch fish.
Inuyama Castle, Aichi prefecture
Even though this is quite a small castle, its design is very impressive.
I was lucky that I got to see different perspectives of Inuyama Castle. I can never forget the view of the castle from the boat on the Kiso river. It was like time had stopped, and I was living in the 1500s with Japanese Samurai and princesses. Even though I am back in Australia now, the view from the boat still stays with me.
Highlight: The view from the top of the castle is spectacular!
Incredible views of the Japanese landscape from the top of Inuyama Castle.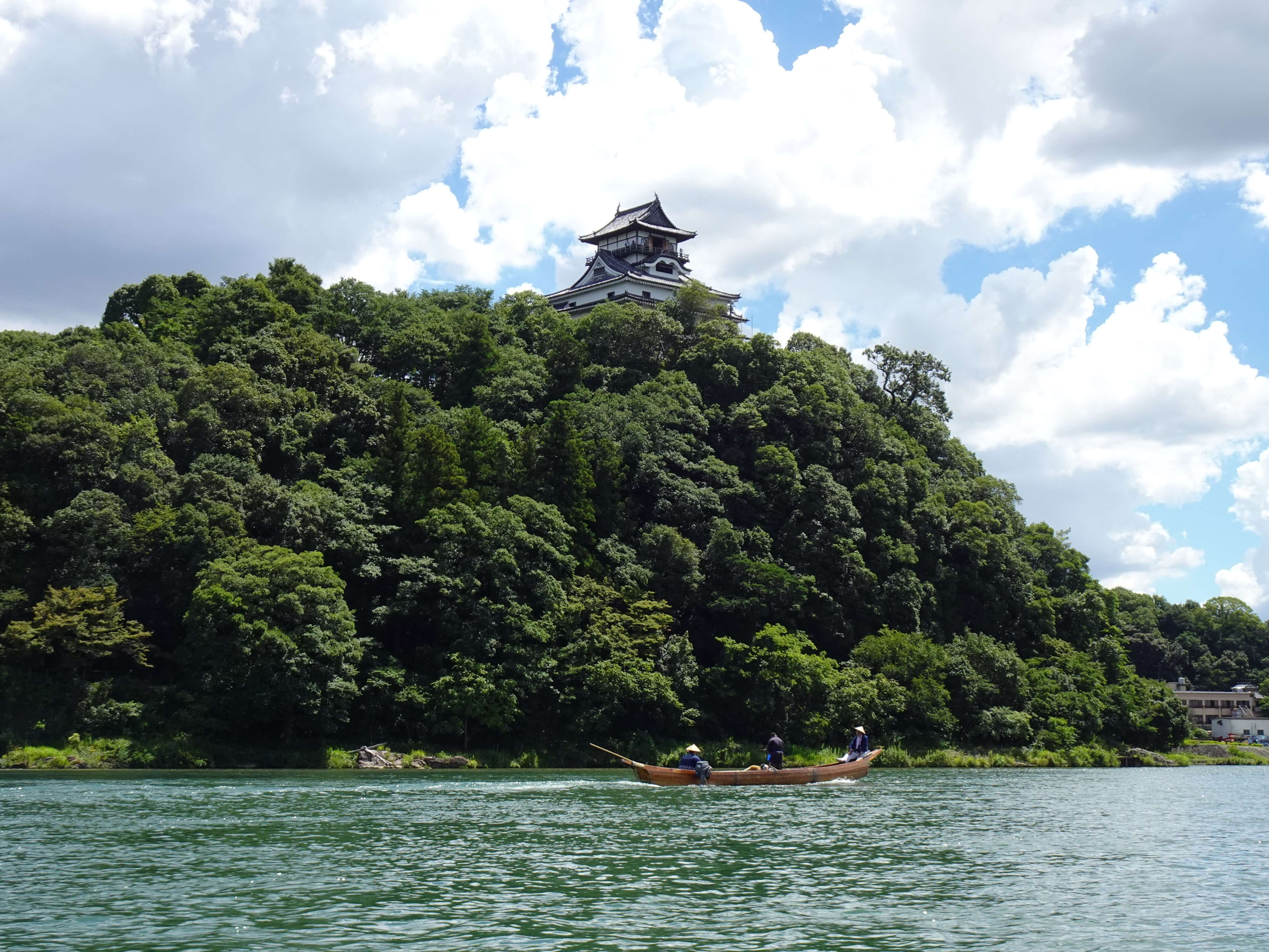 Inuyama Castle as seen from the Kiso River, with Japanese fishermen on the river.
Has this inspired you to start planning your next trip to the heart of Honshu?
You can connect with us online or you can call us on 1300-680-057 to talk to one of our Japan experts.
Don't forget to sign up to our newsletter to get the latest news on all our hot offers and promos, and to stay in touch on Instagram and Facebook. For travel agents, feel free to follow us on Linkedin.
Happy travels!