Akemashite omedeto gozaimasu! Happy New Year!
After a short break, the Tomato Travel blog is back and ready for another year!
If you're lucky enough to be in Japan during January, you have a chance to catch the first of Japan's six sumo Grand Tournaments (called Basho in Japanese).
The annual Sumo New Year Basho takes place from mid-January to the end of January, with the 2020 dates falling between January 12th and January 26th.
Sumo is Japan's national sport, and while baseball and rugby have taken the nation by storm in recent years, sumo still holds a very special place in the country's collective heart.
The Basho matches are the most prestigious of all the sumo tournaments. But there are plenty of other competitions held throughout the country, so no matter where you are or what time you're travelling in Japan, you can watch a live sumo match.
Keen to catch a sumo match on your next Japan holiday?
Read on to find out all about the traditions and history of sumo, and the best places to watch a sumo match on your Japan tour.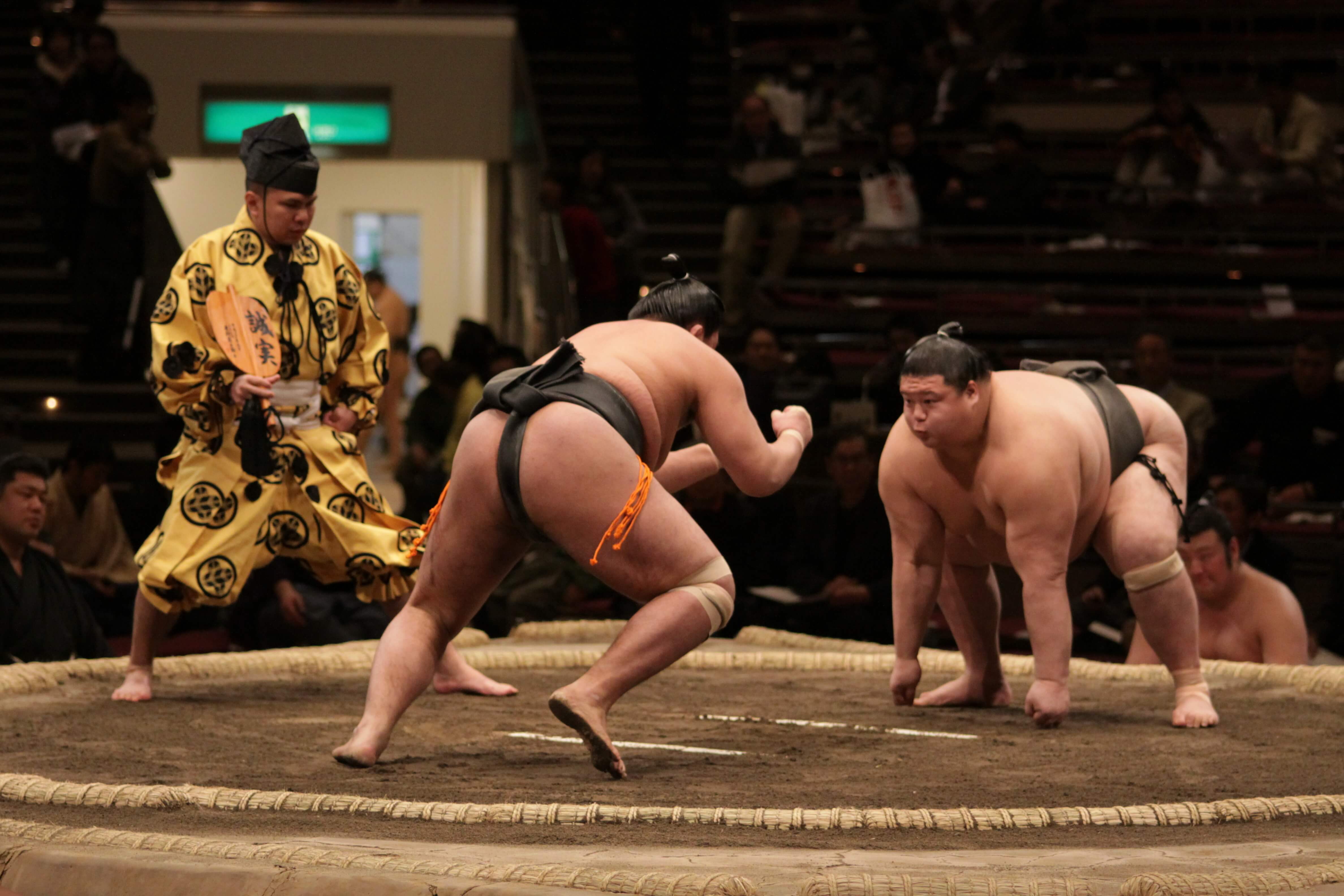 A millennium of history
Japan is a country that has become synonymous with new, innovative technology. When you think of Japan, you might conjure up images of the super-fast shinkansen bullet train, towering skyscrapers or those (slightly creepy) intelligent robots that can read facial expressions.
But what makes Japan such a wonderful country to visit is its juxtaposed nature of super forward-thinking technology mixed with a culture that values its ancient traditions and rituals.
This may be one of the reasons why sumo, an ancient sport with a history of more than 2000 years, is still so popular today.
When you think about it, sumo is older than jousting. And yet it is the ancient form of sumo that has survived and thrived in the modern era.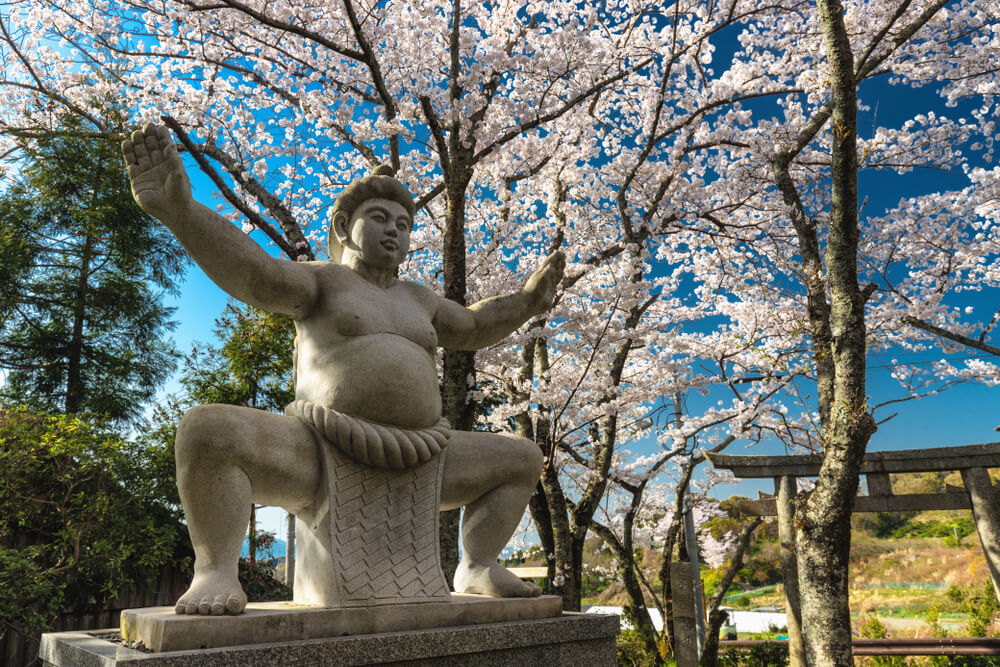 A sumo statue in Nara prefecture along the Yamanobe-no-Michi trail.
Nara was Japan's first official capital, and today attracts millions of tourists every year who hope to get a selfie with one of the city's famous deer.
Long before Nara became an international tourist destination, it was a political and spiritual hub of ancient Japan. It is here in Nara where the first ever sumo match is thought to have taken place in 23 BCE, when the Emperor ordered a contest between two men to see who was the strongest.
However, before this famed match took place, the origins of sumo are thought to actually be rooted in Shinto ritual. This is easy to believe as sumo competitions involve a lot of ceremonial formalities before the actual match has begun, such as cleansing the ring and the traditional 'posturing' of the opponents before the match (not totally unlike the Maori Hakka).
Sumo was also used as a form of wrestling to train warriors during Japan's turbulent Sengoku period (1467 – 1600).
However, sumo wrestling didn't become a professional sport until the early Edo period (1603 – 1868). This was during Japan's period of peace, which gave the sport the opportunity to flourish as a means of entertainment.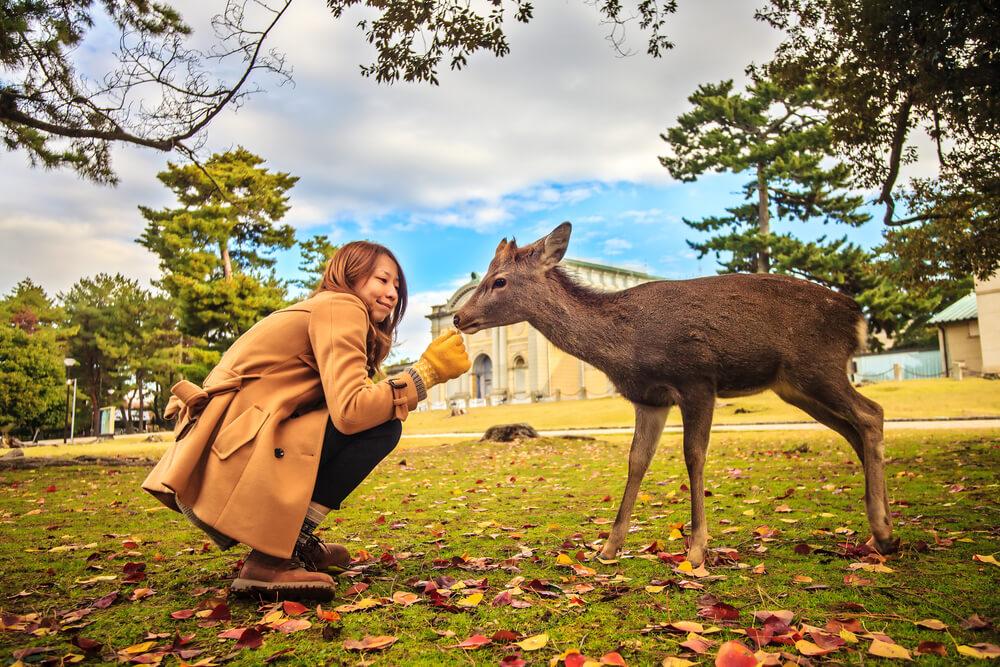 On our Land of the Rising Sun tour you can catch a sumo match and feed the deer in Nara, combining ancient and modern traditions!
Sumo wrestler daily life
Becoming a sumo wrestler is no easy task. Most sumo wrestlers live in a heya, which is the name given to the communal housing and training buildings (though married wrestlers and older wrestlers can choose to live separately).
There is a strict hierarchy, with younger trainees expected to carry out most of the daily chores, and even act as attendants for the older, more experienced wrestlers.
The training is incredibly tough, and many trainees drop out during their first year.
Like sports stars in western culture, sumo wrestlers are expected to act as role models in public – and bragging about a win or being disappointed about a loss is considered extremely poor form. This is another example of just how deeply ingrained sumo wrestling is to Japanese culture.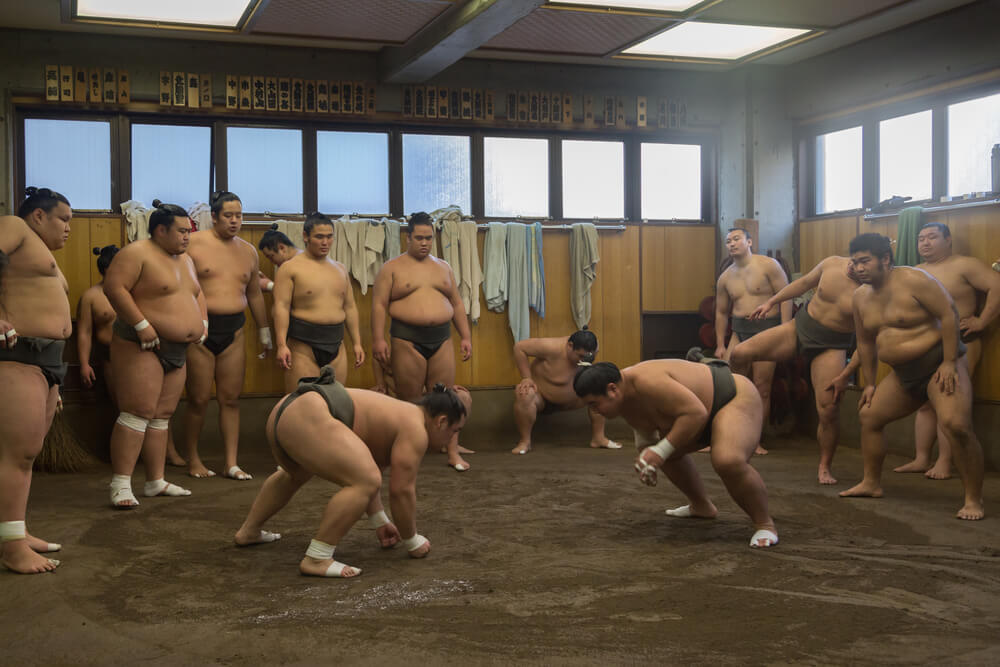 Sumo wrestlers train in their stable.
Where to catch a match
While sumo originated in Nara, the most famous place to see a sumo match is undoubtedly at Tokyo's Ryogoku Kokugikan.
Centred around this famous sumo hall can be found sumo heya and restaurants owned by former wrestlers serving up chanko, which is a traditional sumo meal.
Three of the six Grand Tournaments are held here, the others being held in Nagoya, Osaka and Fukuoka.
The tournaments in Tokyo take place in January, May, and September.
However, if you're not in town to catch one of the Grand Tournaments, you can still get the chance to watch a sumo demonstration with one of our optional excursions. Watch a match at the Ryogoku Kokugikan and then enjoy a heart chanko hotpot with our Sumo Wrestler Tour.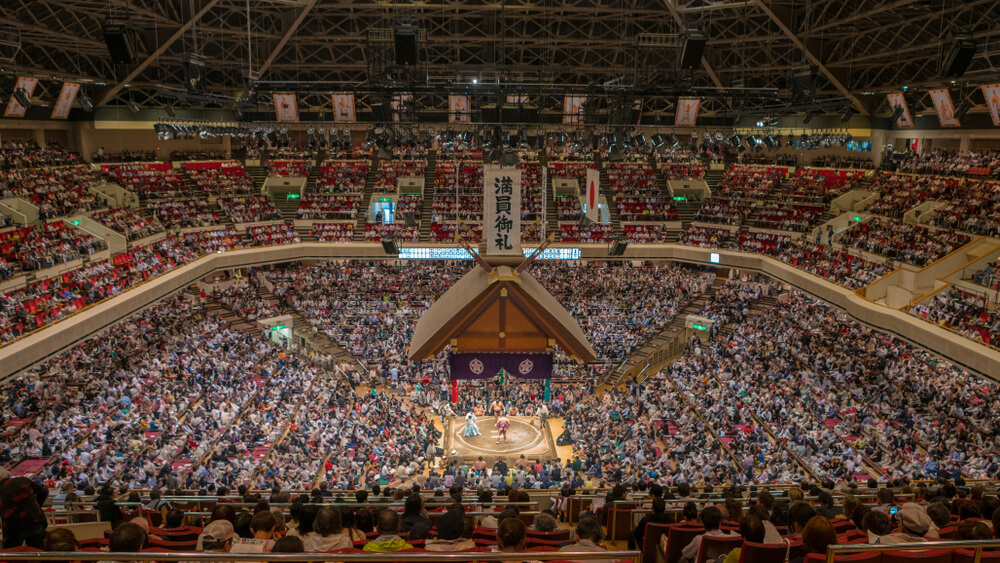 Inside the Ryogoku Kokugikan in Tokyo.


You can book any of our tours through your local travel agent.
Otherwise, feel free to connect with us online or you can call us on 1300-680-057 to talk to one of our Japan experts.
Don't forget to sign up to our newsletter to get the latest news on all our hot offers and promos, and to stay in touch on Instagram and Facebook. For travel agents, feel free to follow us on Linkedin.
Happy travels!